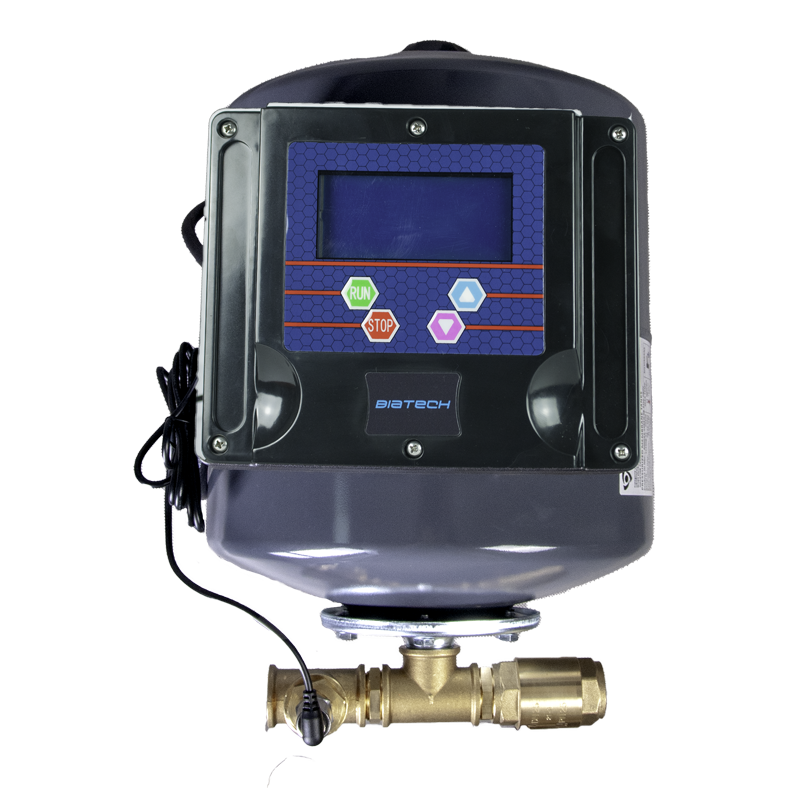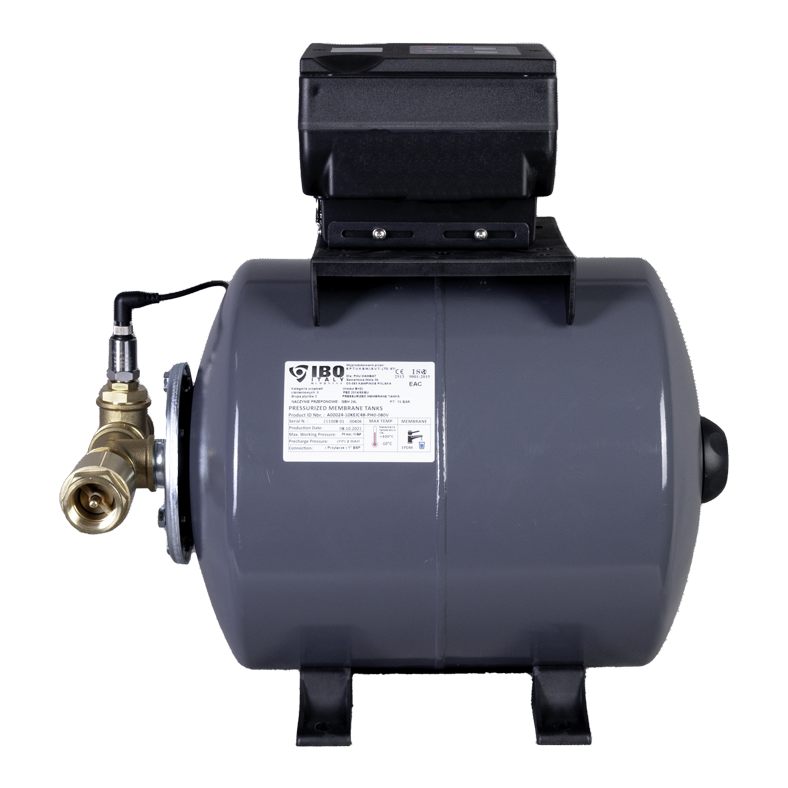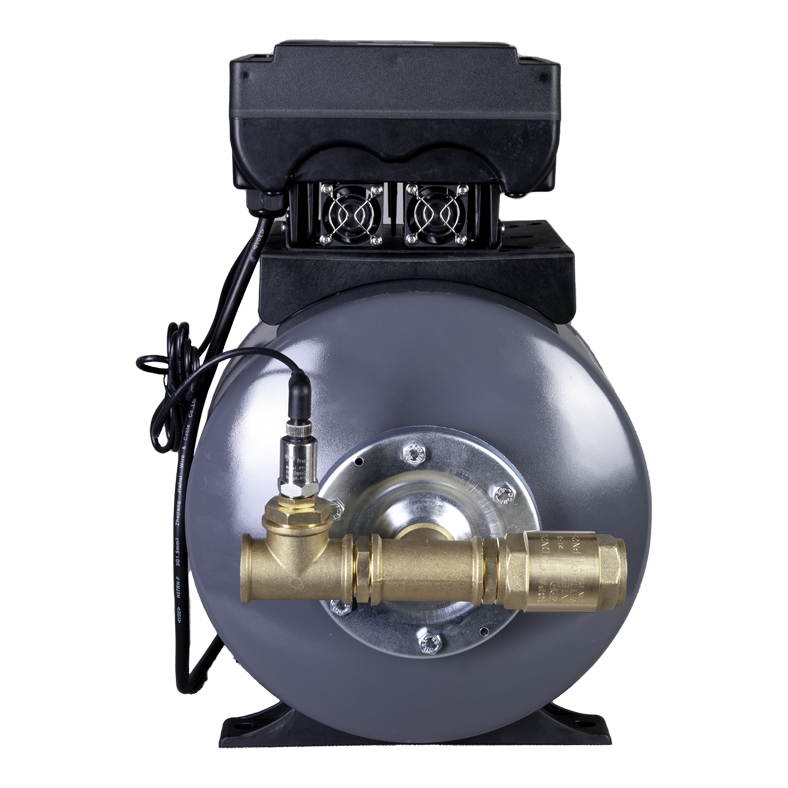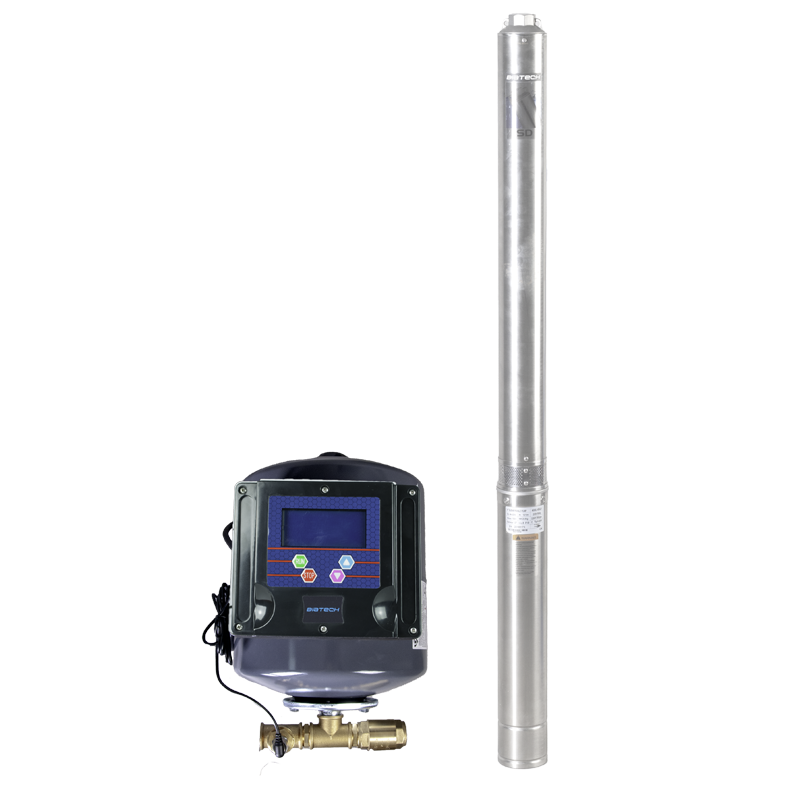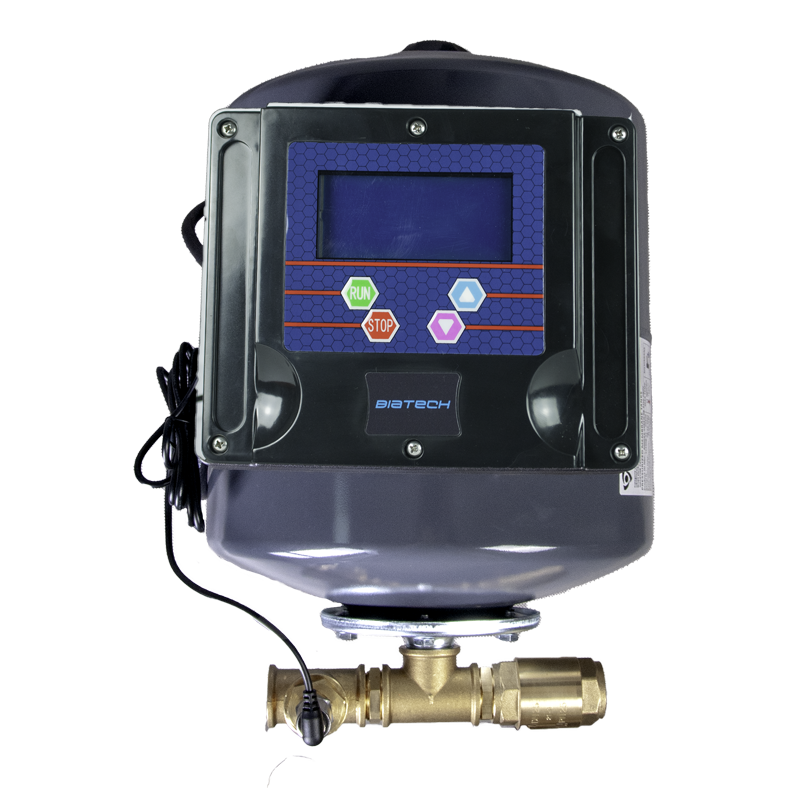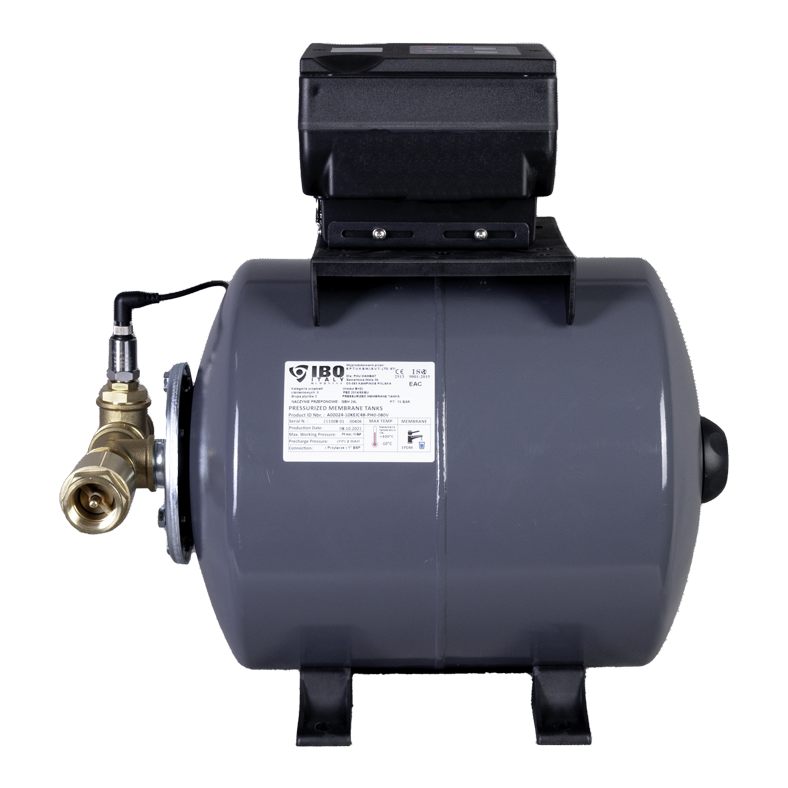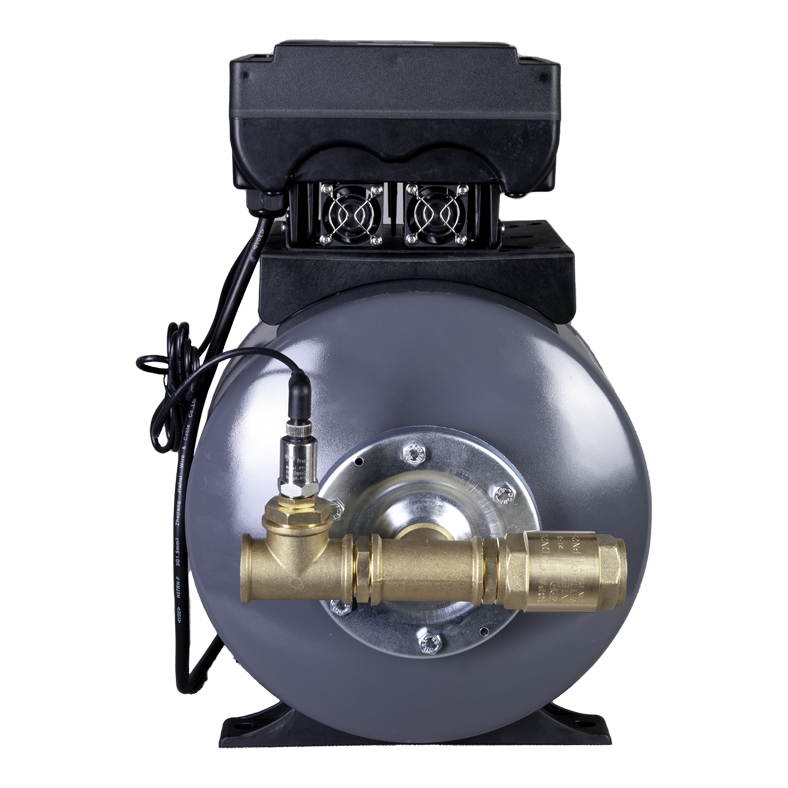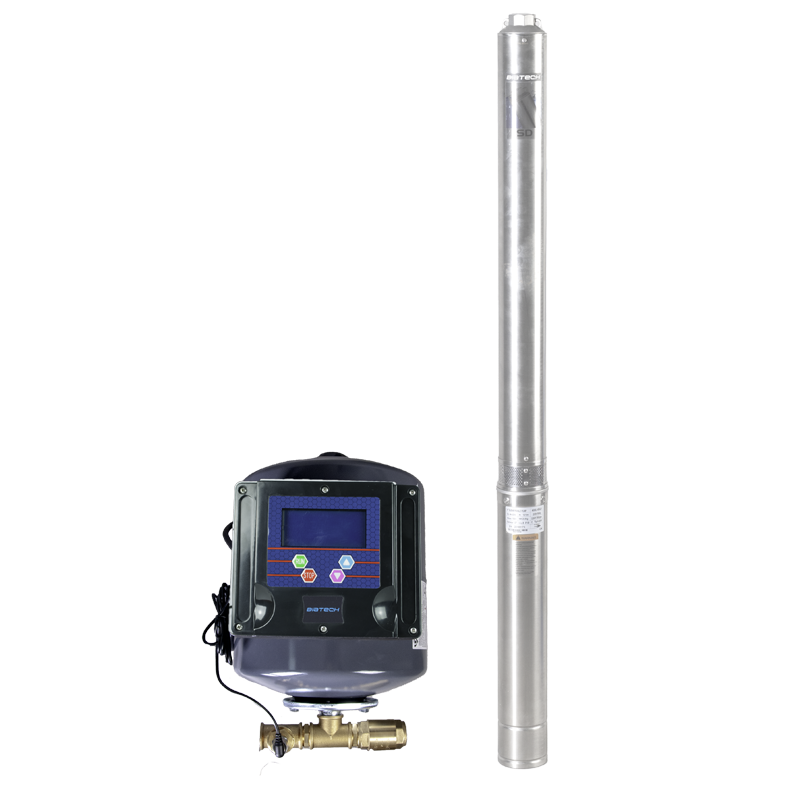 CONTROL UNIT BIATECH VFA 2.2KW
Control unit VFA2.2KW is used to power submersible pumps or horizontal multistage pumps in domestic water supply systems. The pump is controlled by a frequency converter, i.e. an inverter equipped with a pressure transducer, which sets our product apart from the competition.
Design
The use of a frequency converter eliminates the occurrence of water hammer caused by the pump being immediately switched on at maximum capacity, as is the case with control by traditional pressure switches. The inverter controller matches the pump speed to the current water demand.
Operation of the unit is very simple and intuitive, limited to setting the target pressure and activating the automatic mode with the Run button. There are two displays on the inverter panel. One indicating the current mains pressure, the other indicating the target pressure the controller will aim to achieve.
The set consists of :
- 24l diaphragm tank with inverter mount,
- VFA-20M frequency converter with integrated controller,
- Pressure transducer,
- 1″ non-return valve,
- Connection fittings.
Technical specifications of the kit
Reservoir:
- Diaphragm tank: 24L
- Tank type: diaphragm
- Tank orientation: vertical
- Max pressure (Bar): 10
Inverter - Intelligent Pump Controller:
- Input voltage: 1*230V
- Output voltage: 1*230V
- Input current frequency: 50/60 Hz
- Output current frequency: 20-50 Hz
- Pressure sensor: 20V, 4-20mA
- Pressure setting range: 0.5 - 9 bar
- Dimensions: 210x173x131
- Power: 2.2 kW
- Maximum rated current: 17.4 A
- Dry-running pump protection: Yes
- Display: Digital
- Autoreset: Yes
- Pressure transmitter included: Yes (10 or 16 bar)
- Power cable with plug: Yes (for 230V)
- Cable to pump: Yes