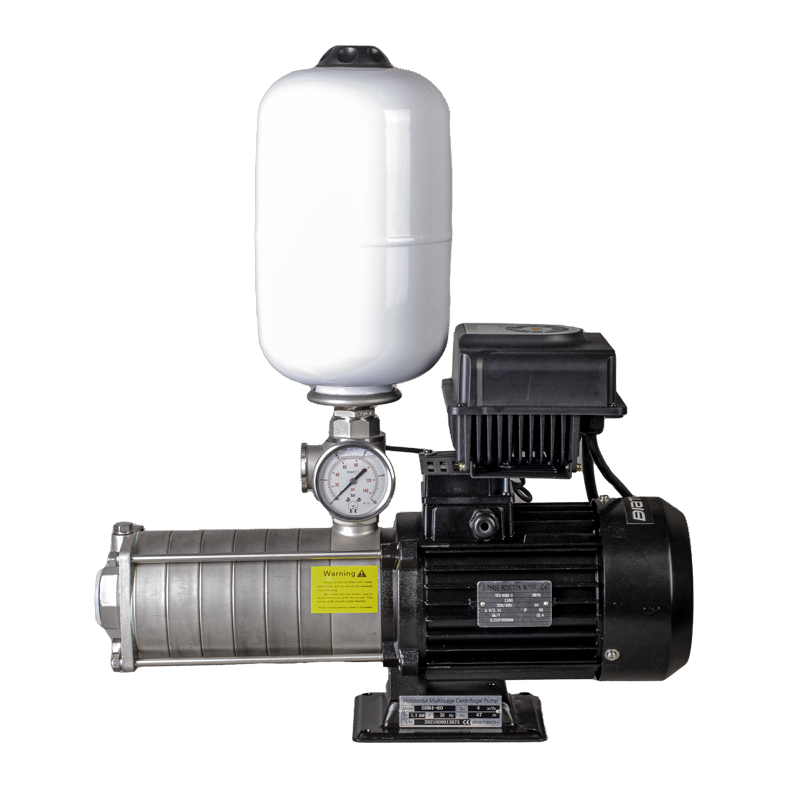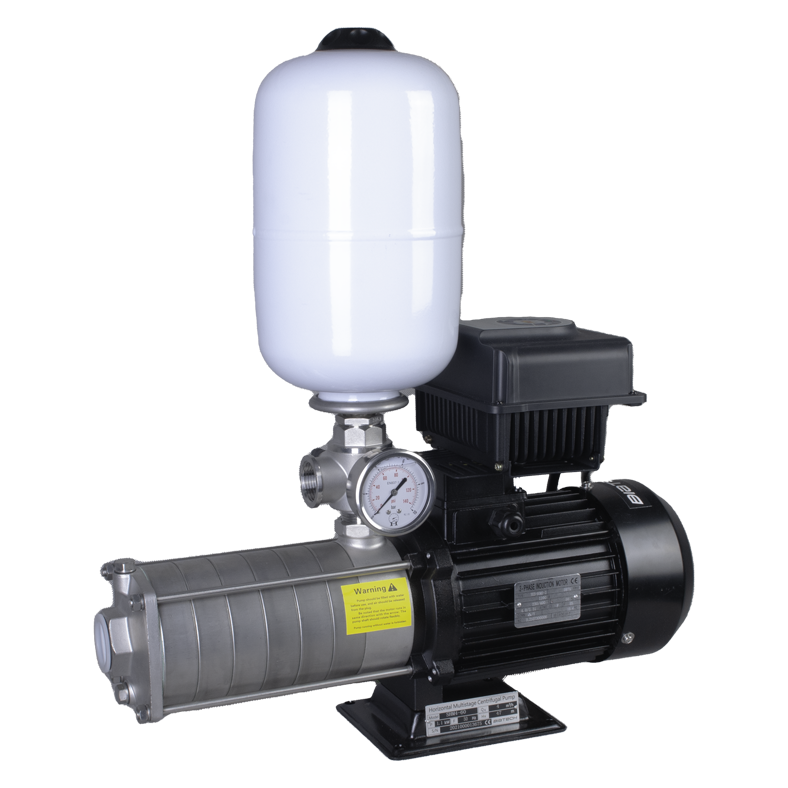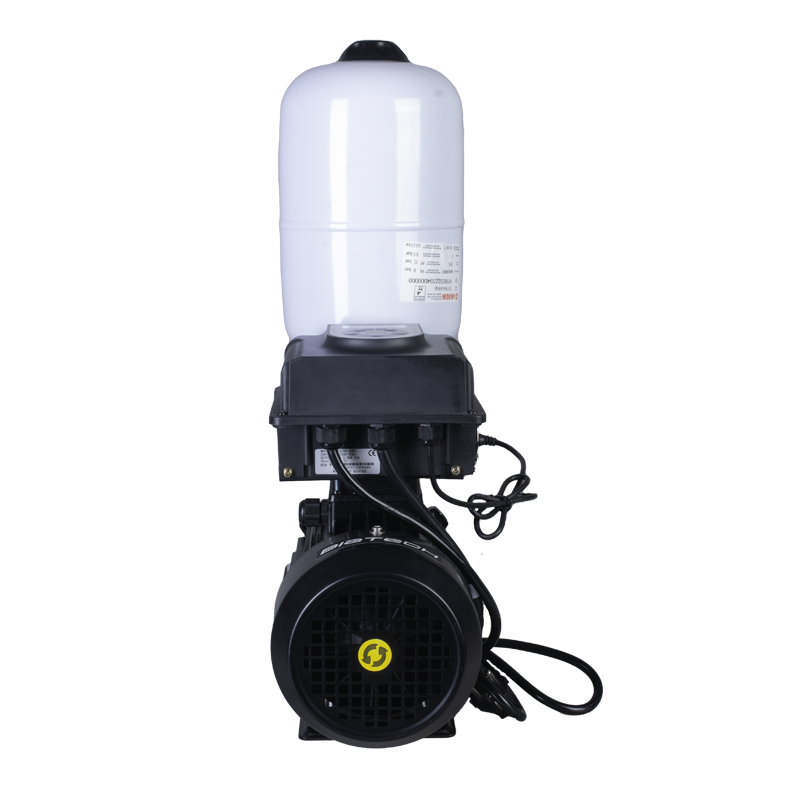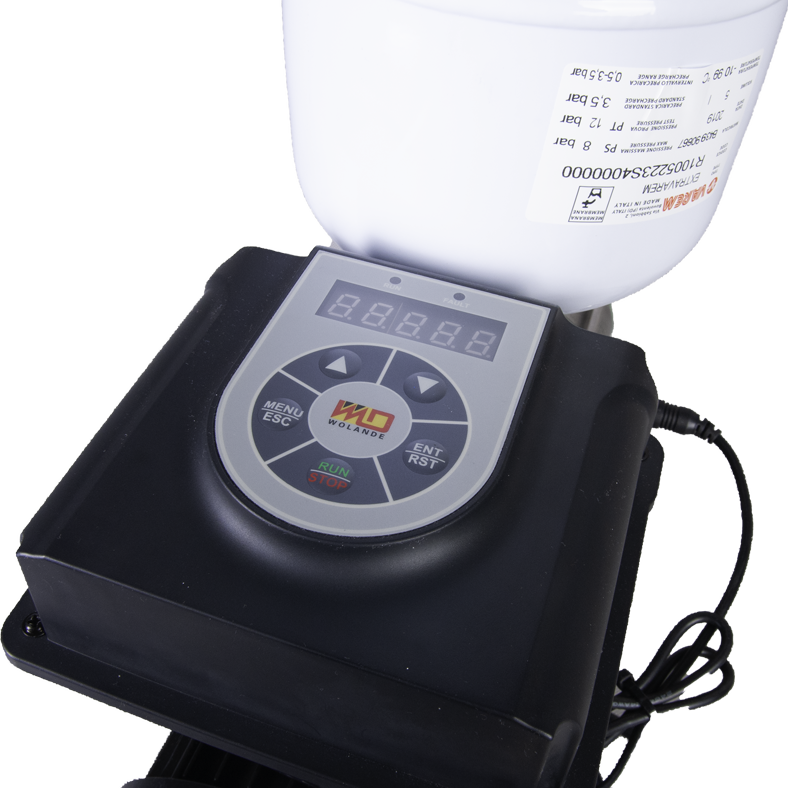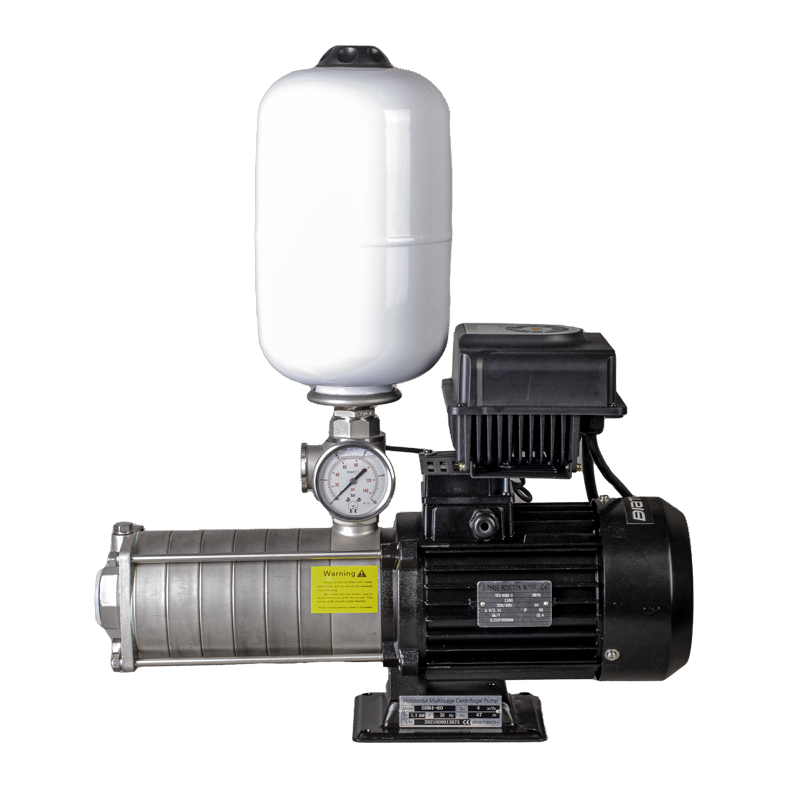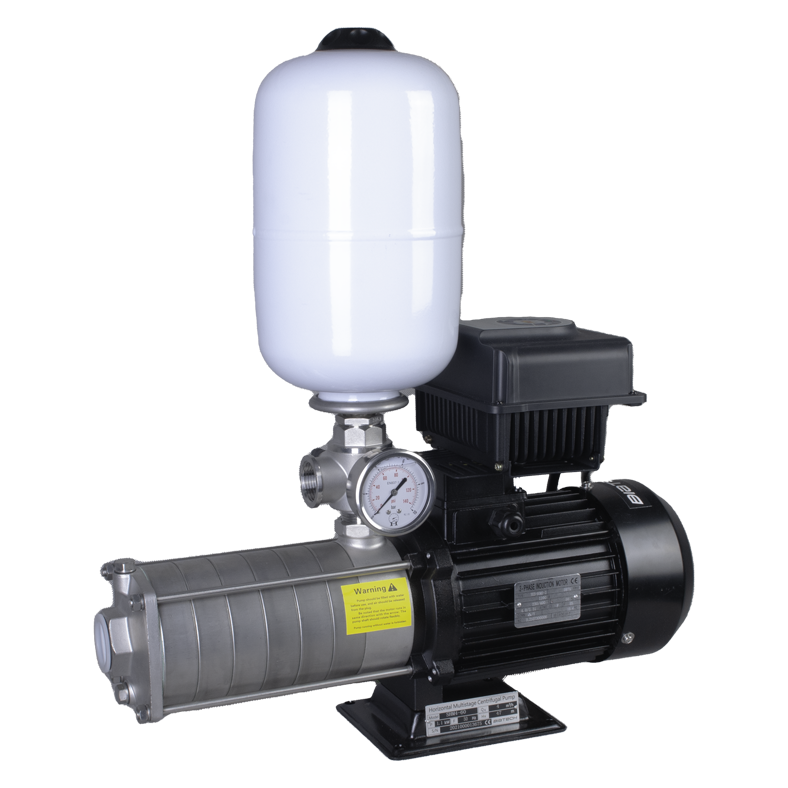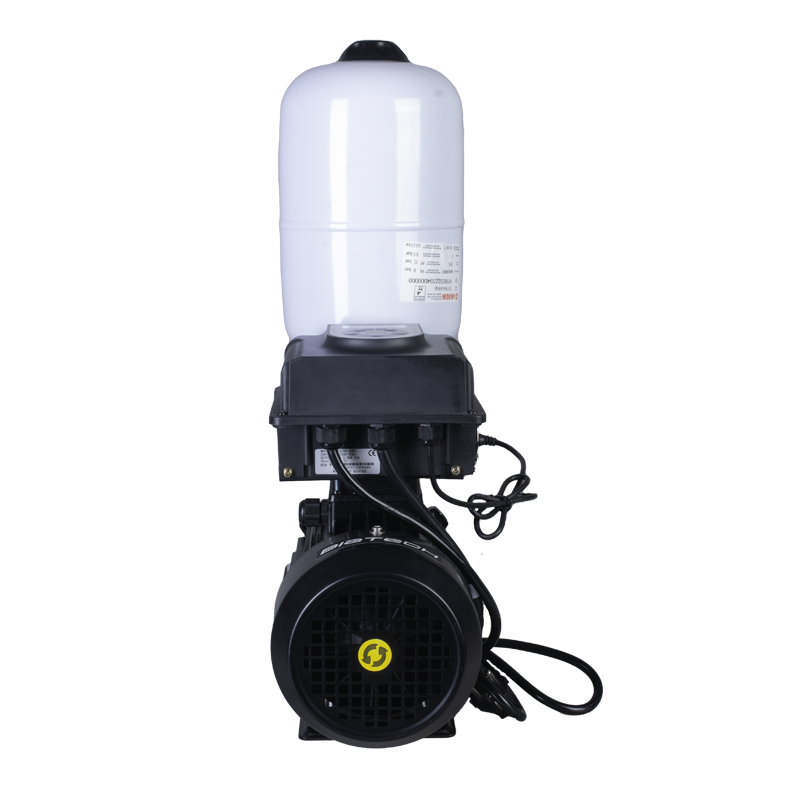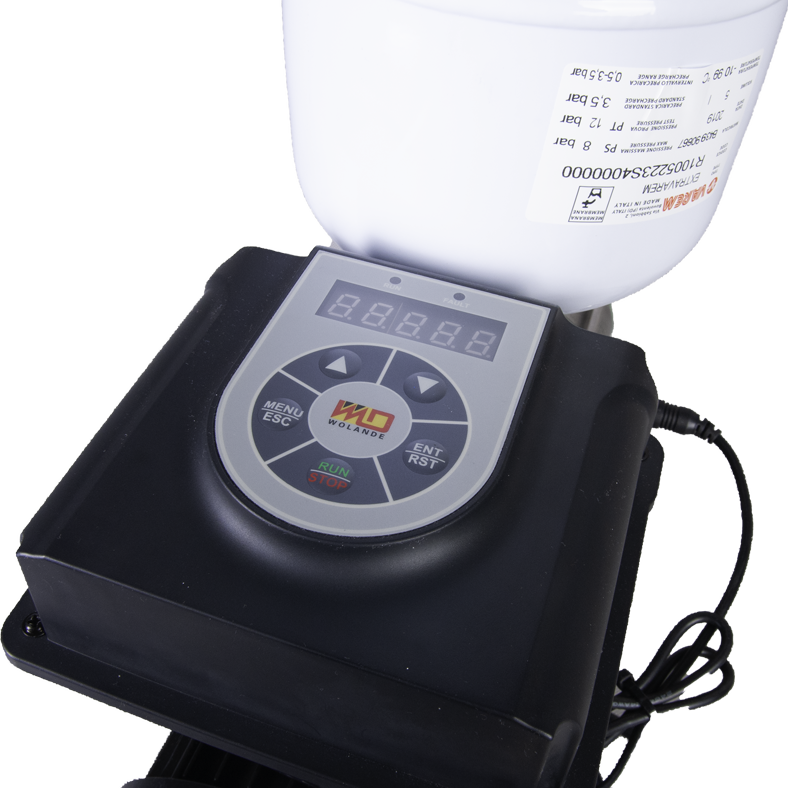 MINI HYDROPHORE KAJA SHM4-60
Inteligentna mini hydrofornia KAJA VFD SHM 4-60 to zestaw hydroforowy wyposażony w  poziomą, wielostopniową, elektryczną pompę odśrodkową z otworem ssawnym z gwintem osiowym i otworem tłocznym z gwintem radialnym, oraz to co wyróżnia nasz produkt od konkurencji to inteligentny falownik sterujący pracą zestawu.
Design
The intelligent inverter is an integrated system that maintains constant pressure with varying water demand in the system and, in addition, by adjusting the pump motor speed to the varying operating conditions of the system, allows a significant reduction in electricity consumption.
The innovative high-efficiency hydraulic system is connected to a new generation of mechanically sealed motor.
Application
The pump is suitable for clean water without solid or abrasive contaminants on the internal parts of the unit. On all models KAJA VFD stainless steel approved for use in drinking water installations was used.
Technical specifications of the kit
Pump:
- Max capacity (l/min): 66
- Max capacity (m3/h): 4m³/h
- Lifting height (m):47
- Motor power (W):1100
- Motor power (kW): 1.1
- Power supply (V):230
- Nipple size (inches):1 1/4 "x1"

Reservoir:
- Diaphragm tank: 5L
- Tank type: diaphragm
- Tank orientation: vertical
- Max pressure (Bar): 8
- Glycerine manometer diameter: 63mm, cl; 1,6
- Pressure range: 0-10bar
- Housing: stainless steel

Inverter:
- Input voltage: 1*230V
- Output voltage: 3*230V
- Pressure sensor: 20V, 4-20mA
- Pressure setting range: 0.5 - 9 bar
- Input current frequency: 50/60 Hz
- Output current frequency: 20-50 Hz
• Wymiary: 146x166x109,8
• Moc: 2,2 kW
• Maksymalny prąd znamionowy: 10 A
- Dry-running pump protection: Yes
- Display: Digital
- Autoreset: Yes
- Pressure transmitter included: Yes (10 or 16 bar)
- Power cable with plug: Yes (for 230V)
- Cable to pump: Yes