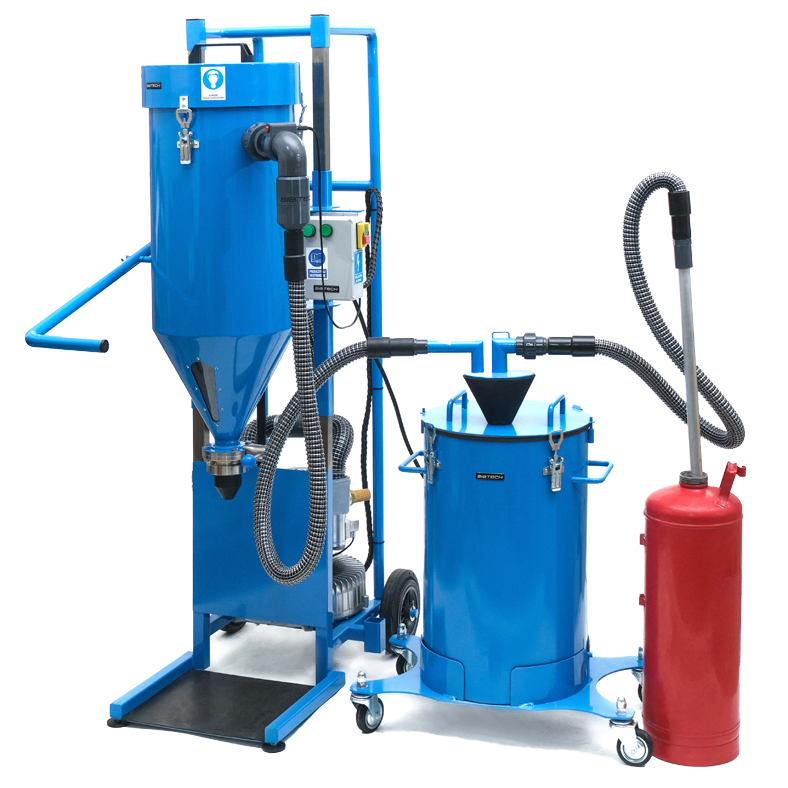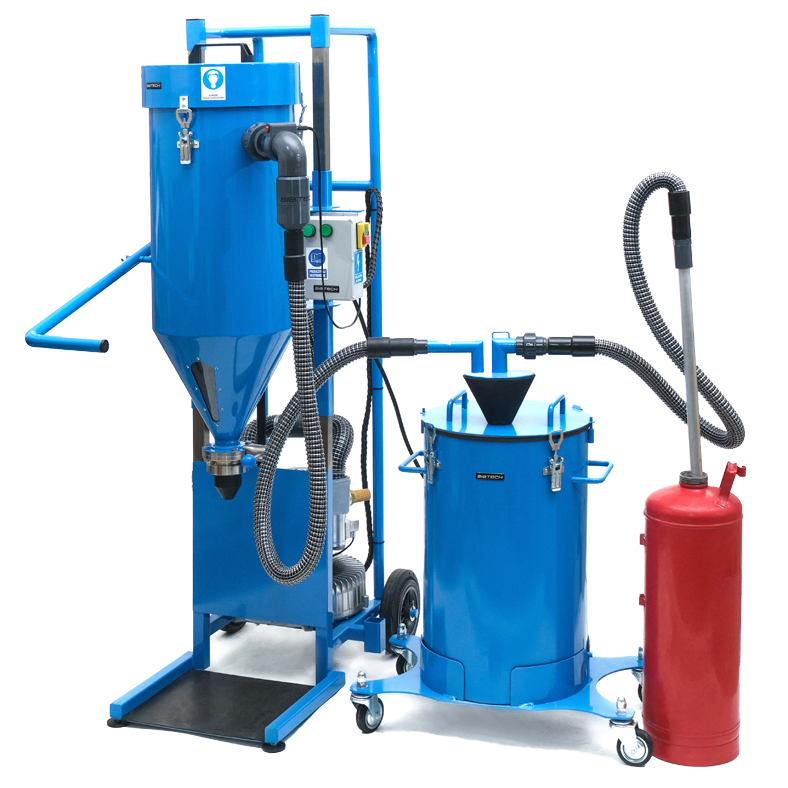 Fire extinguisher service equipment >>>
Przesypywarka do proszku MP-1W
Zastosowanie maszyny do przesypywania proszku:
napełnianie gaśnic proszkiem gaśniczym,
opróżnianie gaśnic z proszku gaśniczego,
spulchnianie i filtrowanie (z zanieczyszczeń takich jak grudki proszku, rdza itp.) przesypywanego proszku.
Gaśnice do jakich przeznaczona jest przesypywarka:
gaśnice proszkowe o pojemności od 1 kg do 12 kg.
Charakterystyka maszyny do przesypywania proszku:
has a wide range of applications, including in extinguisher maintenance shops and workshops,
urządzenie proste i intuicyjne w obsłudze,
dzięki zbiornikowi, w którym mieści się 25 kg proszku gaśniczego, możliwe jest napełnianie (bez dodatkowego oprzyrządowania) gaśnic o pojemności od 1 kg do 12 kg,
posiada panel sterowniczy z włącznikiem, przyciskiem zmiany kierunku ciągu i lampką kontrolną,
zmienny kierunek ciągu wspomagający napełnianie gaśnic oraz czyszczenie filtrów,
podnoszenie pojemnika z filtrami wspomagane jest amortyzatorem,
posiada wziernik zbiornika z filtrami,
wspomaganie oceny jakości zasysanego proszku przy pomocy analizatora z podświetleniem LED,
zatrzymywanie zanieczyszczeń na specjalnych filtrach siatkowych,
istnieje możliwość podłączenia przystawki do ładowania agregatów proszkowych,
maszyna jest przewoźna, wyposażona w kółka transportowe, a z przodu posiada regulowane stopki,
powierzchnia robocza pokryta gumą,
posiada zawór antyzwrotny w zbiorniku.
Wyposażenie wchodzące w skład przesypywarki do proszku:
electric motor,
fan,
zbiornik na proszek,
uchwyt do regulacji wysokości,
rura ssąca,
Power cable,
panel sterowania z włącznikiem głównym,
przycisk zmiany kierunku ciągu,
analizator proszku z podświetleniem LED,
wymienne sita – 2 szt.,
warranty card,
declaration of conformity,
technical and operational documentation.