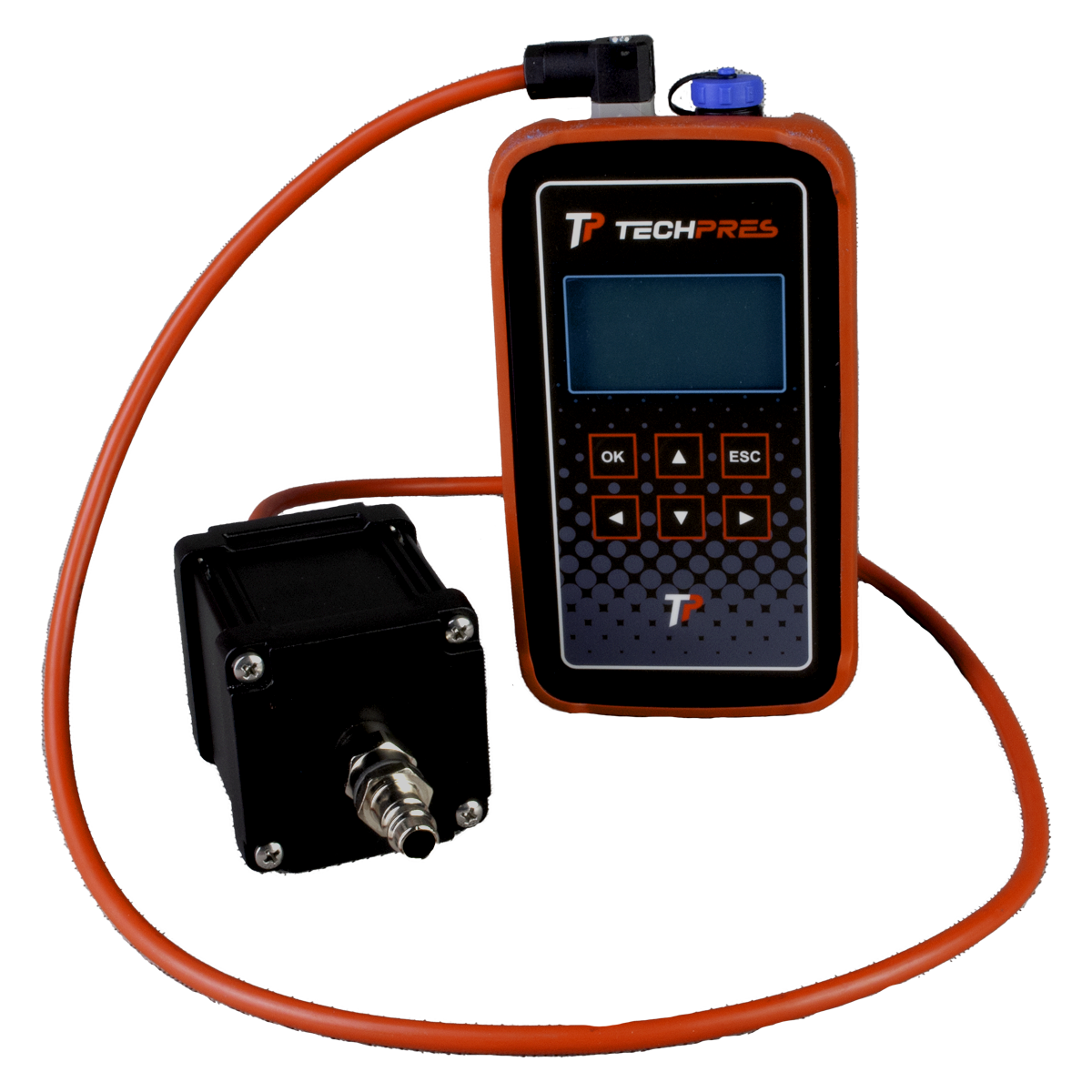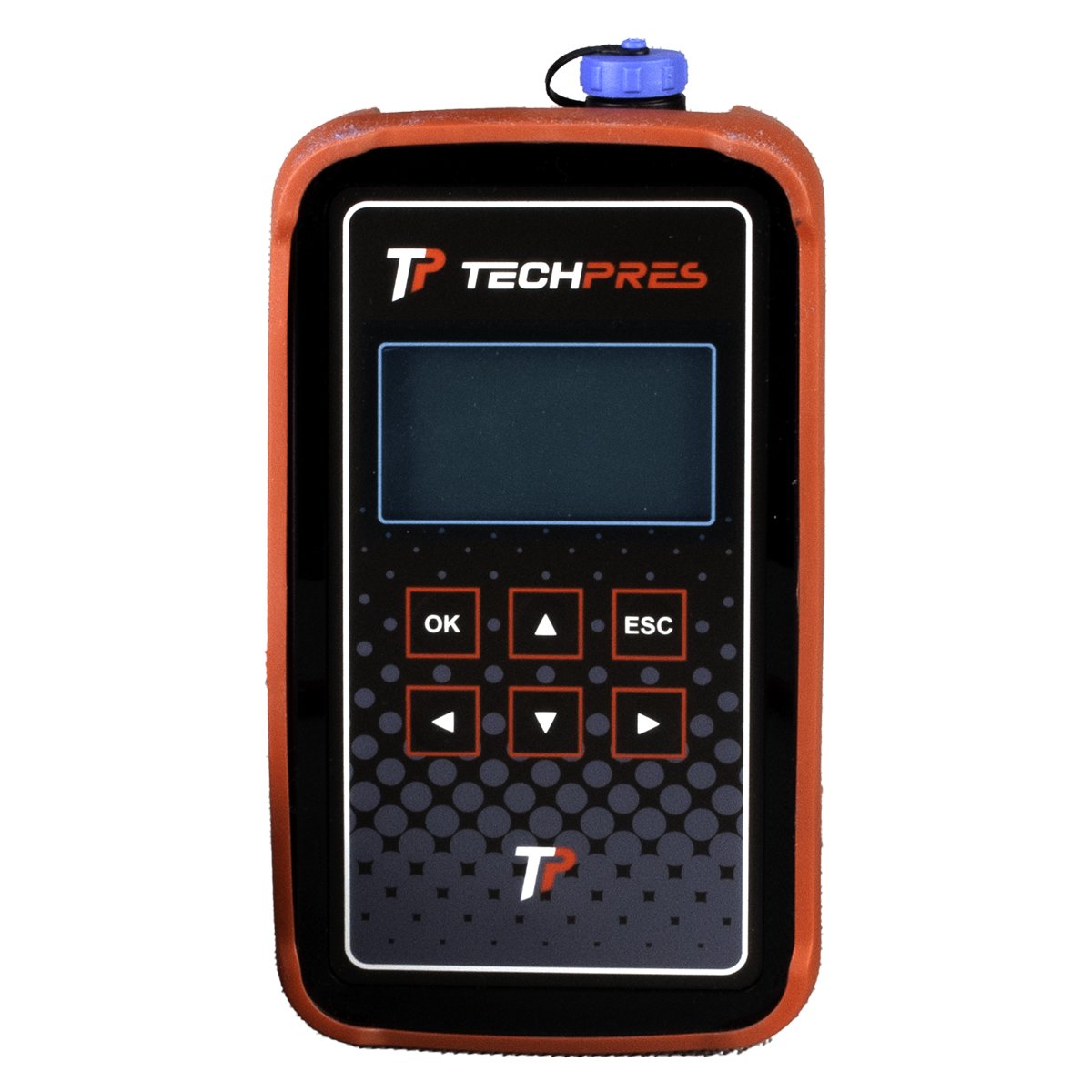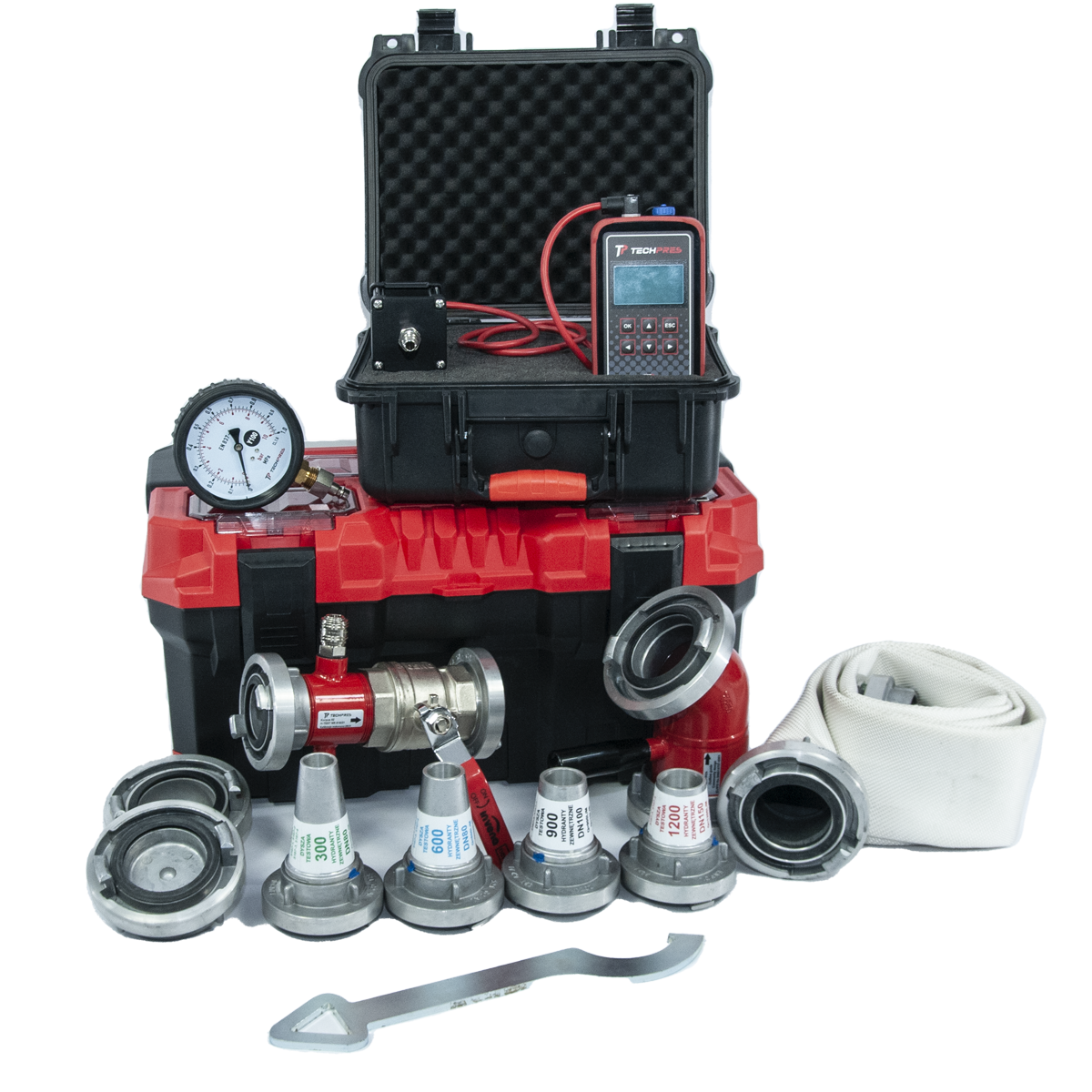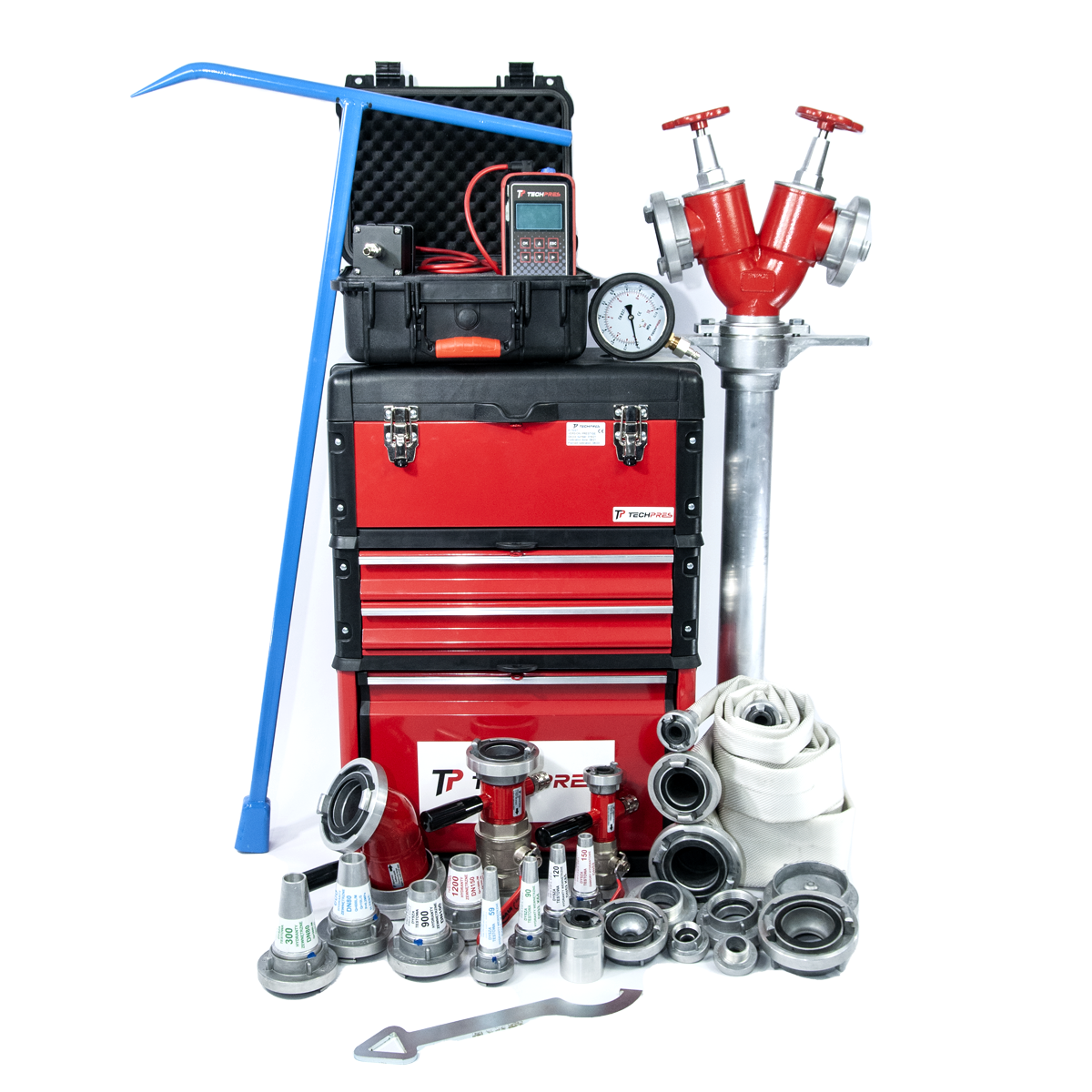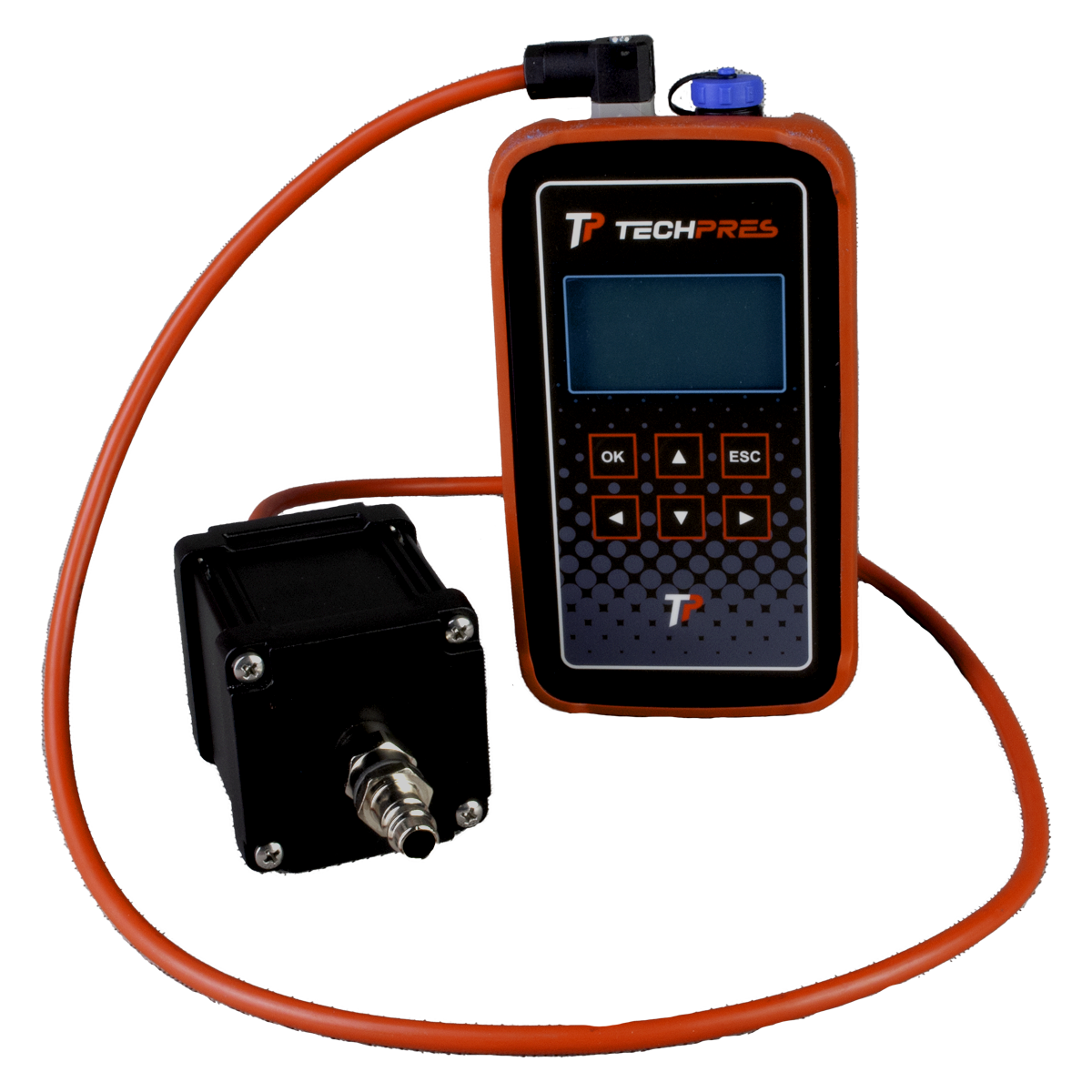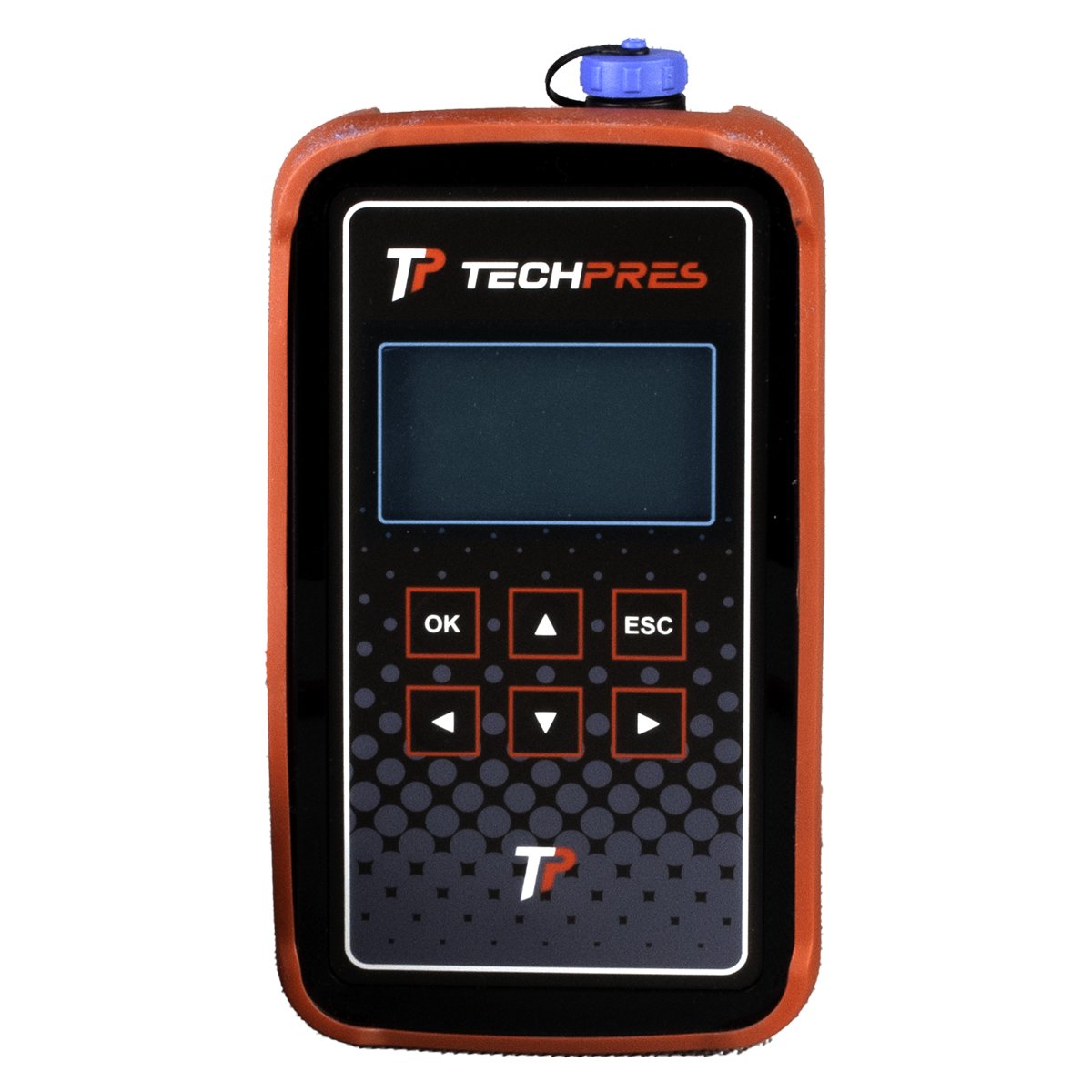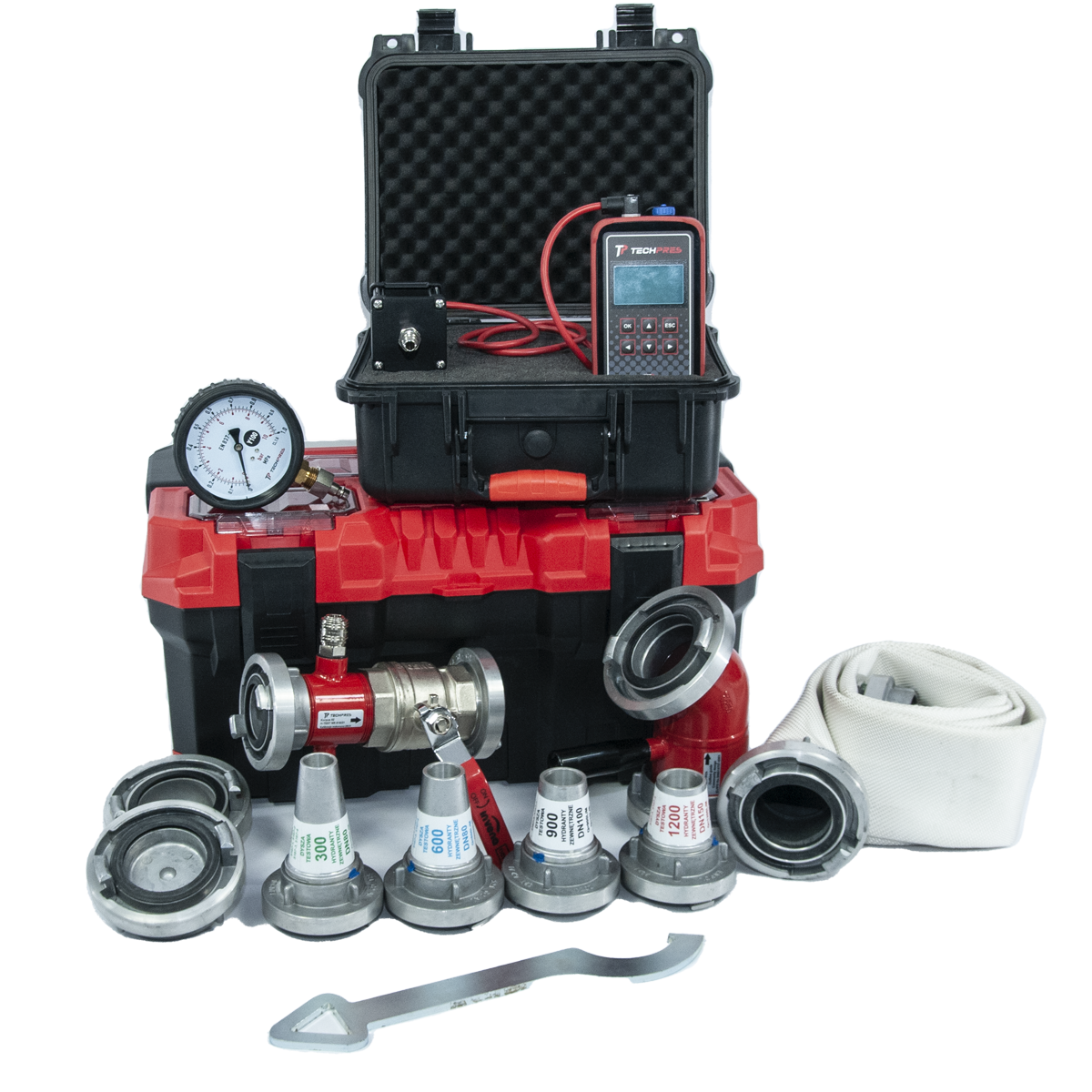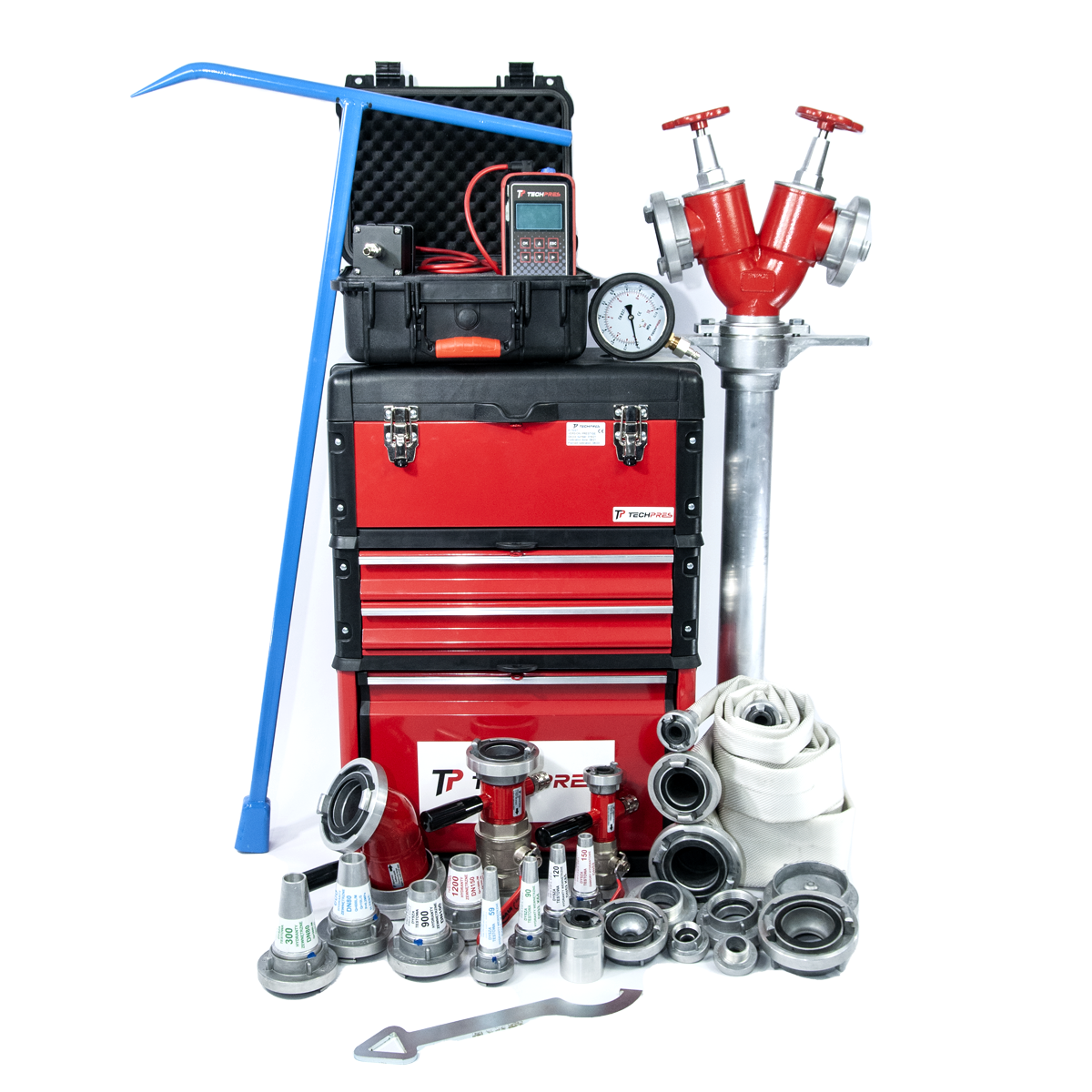 MEASURING EQUIPMENT FOR HYDRANT PERFORMANCE TESTING >>>.
FH-2 - electronic measuring device - GPS position with your measurement
State-of-the-art FH-2 designed for pressure and expense testing of external and internal hydrants DN25, DN33, DN52, DN80, DN100 and DN150. Equipped with a GPS receiver, built-in result memory. Compatible with BIATECH/TECHPRES measuring system.
FH-2 hydrant tester - what's new?
In addition to the standard functions of our existing electronic meters, so appreciated by our customers, i.e. simplicity and ease of use, hydrostatic and hydrodynamic pressure measurement, hydrant capacity measurement, the FH-2 has been equipped with the function of receiving a GPS signal, i.e. determining the global position of the device thanks to the popular satellite navigation system. Latitude and longitude are stored in the FH-2's memory together with the hydrant test results, which are additionally compatible with GIS thanks to the SamSerwis software.
Device features:
Pressure range 0 ÷ 1.6 MPa;
Operating temperature range for pressure transmitter +1 ̊C ÷ +50 ̊C;
Pressure transmitter with 130 cm cable fitted with a quick-connect male connector compatible with HYDRO-TEST and H-TEST;
Compatible with GIS;
Receiving GPS signal - determining the global position of the device;
Internal memory (100 hydrant measurements with GPS positions);
Chronological numbering of measurements from hydrants;
Data export to computer programme SamSerwis or BIATECH Studio;
Any DN diameter can be defined for measurement;
Free choice of pressure and capacity units;
Built-in rechargeable battery (maximum operating time 40 hours);
Backlit, easy-to-read screen;
Menu in Polish, German, English;
Device housing - ABS; Pressure transmitter housing - aluminium;
Degree of protection of ABS housing - IP65;
Small housing dimensions 180 x 170 x 40 mm - handy in the hand;
Low weight
The FH-2 is fully compatible with: