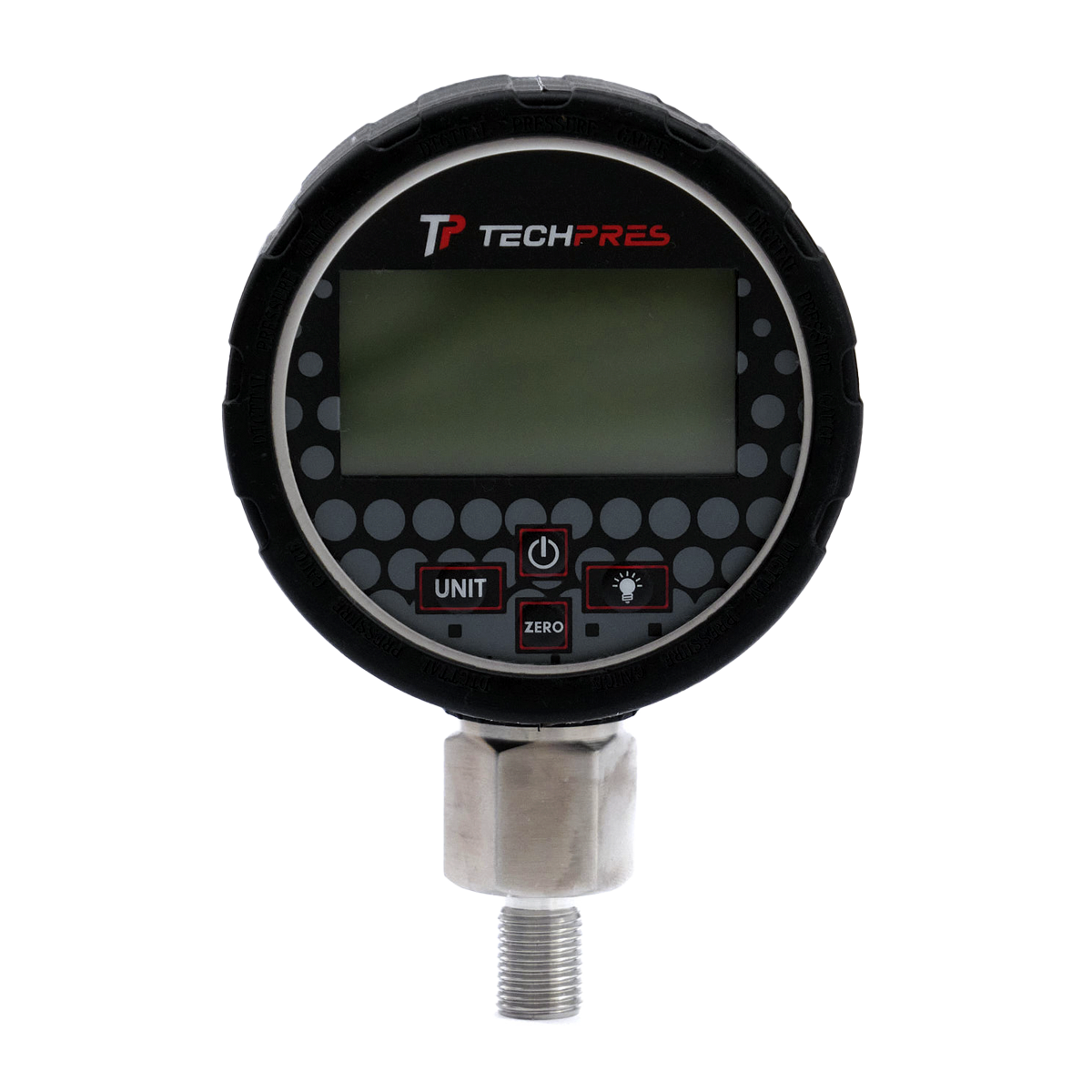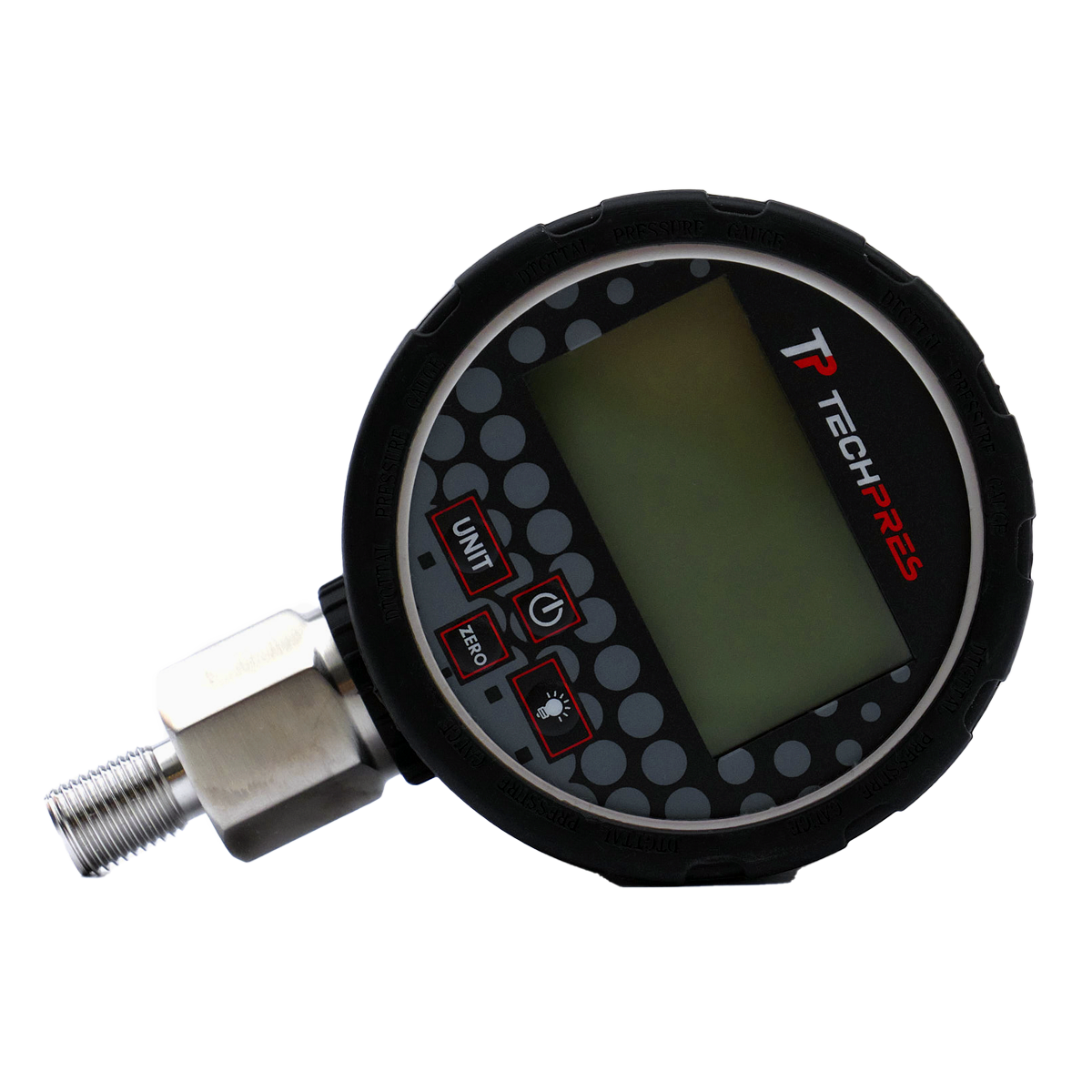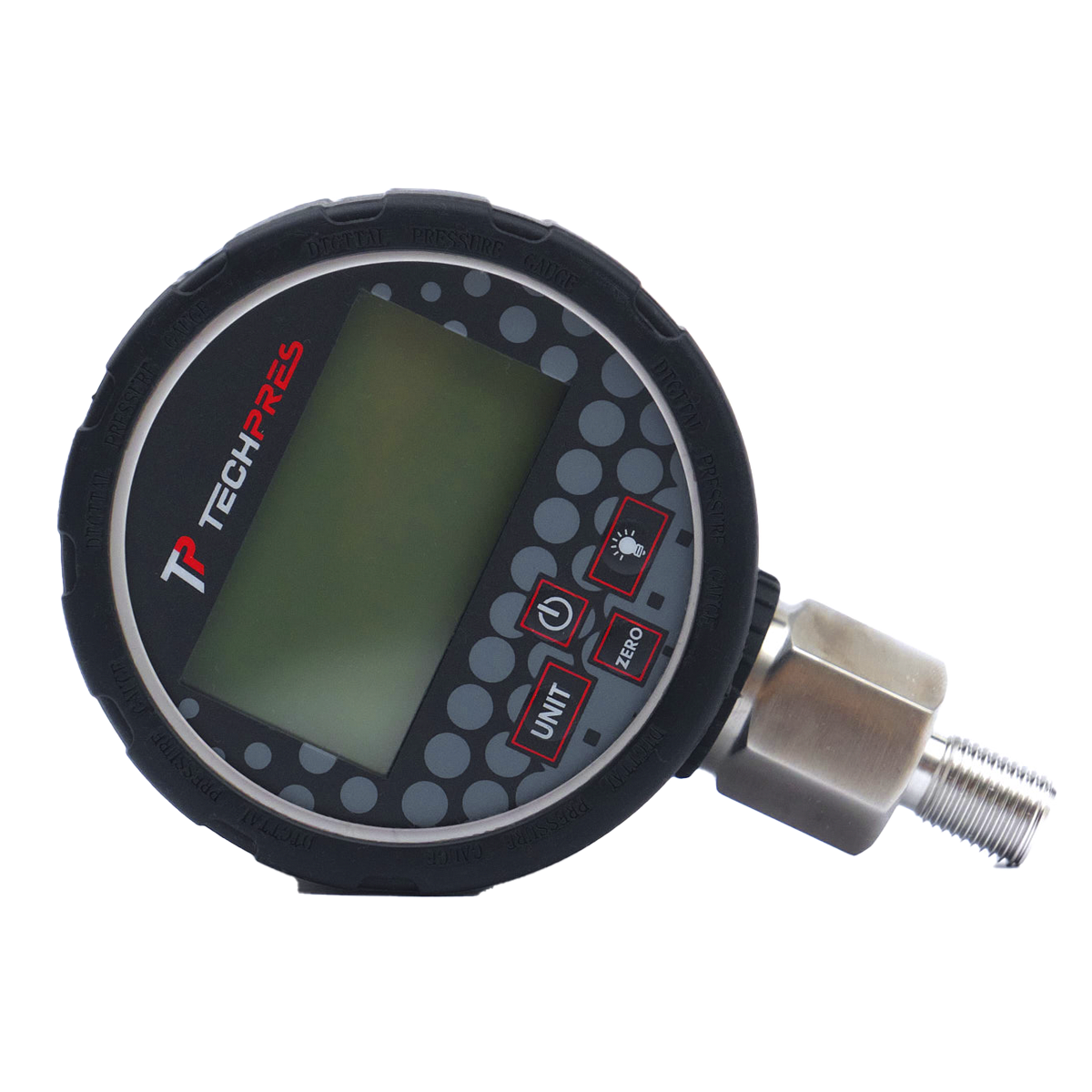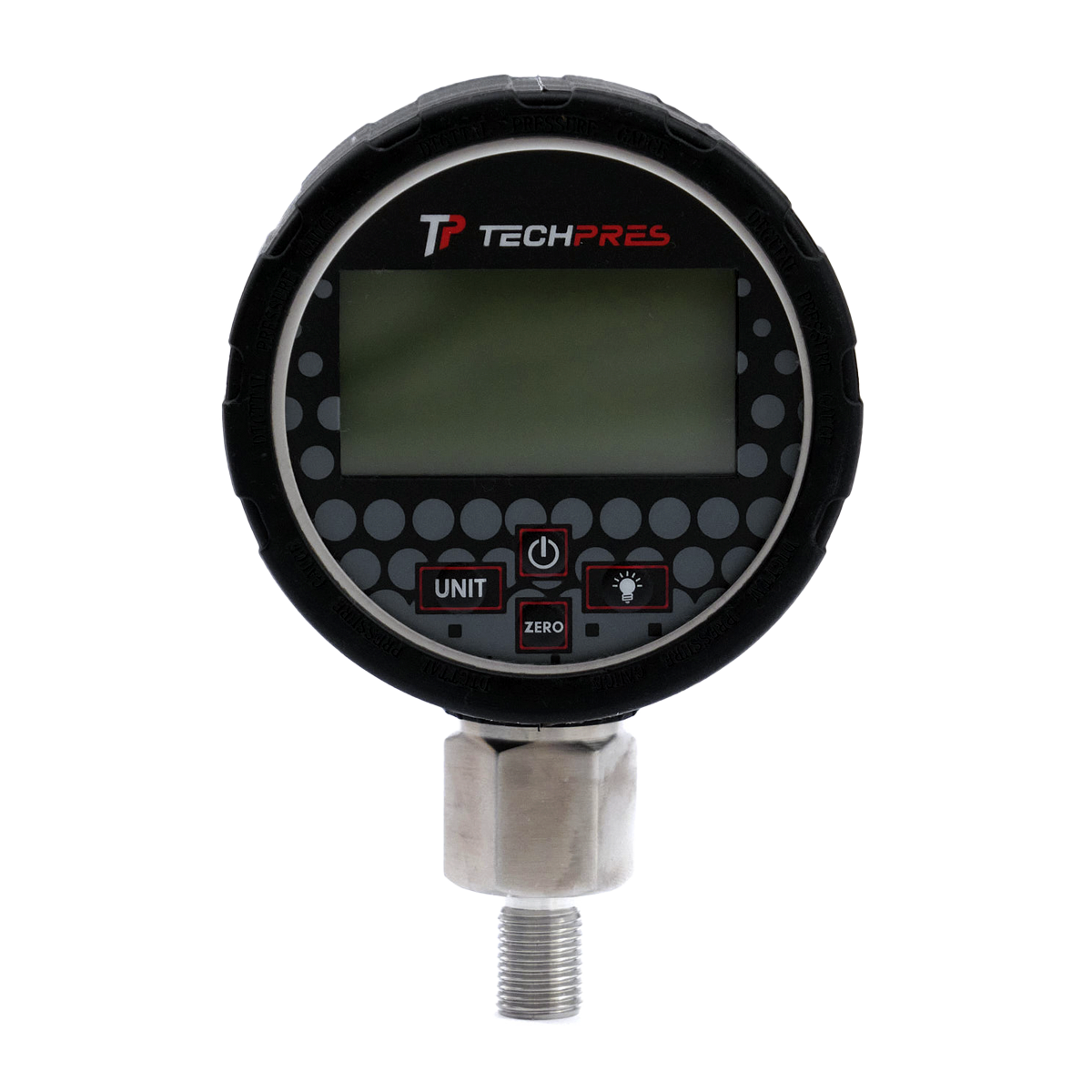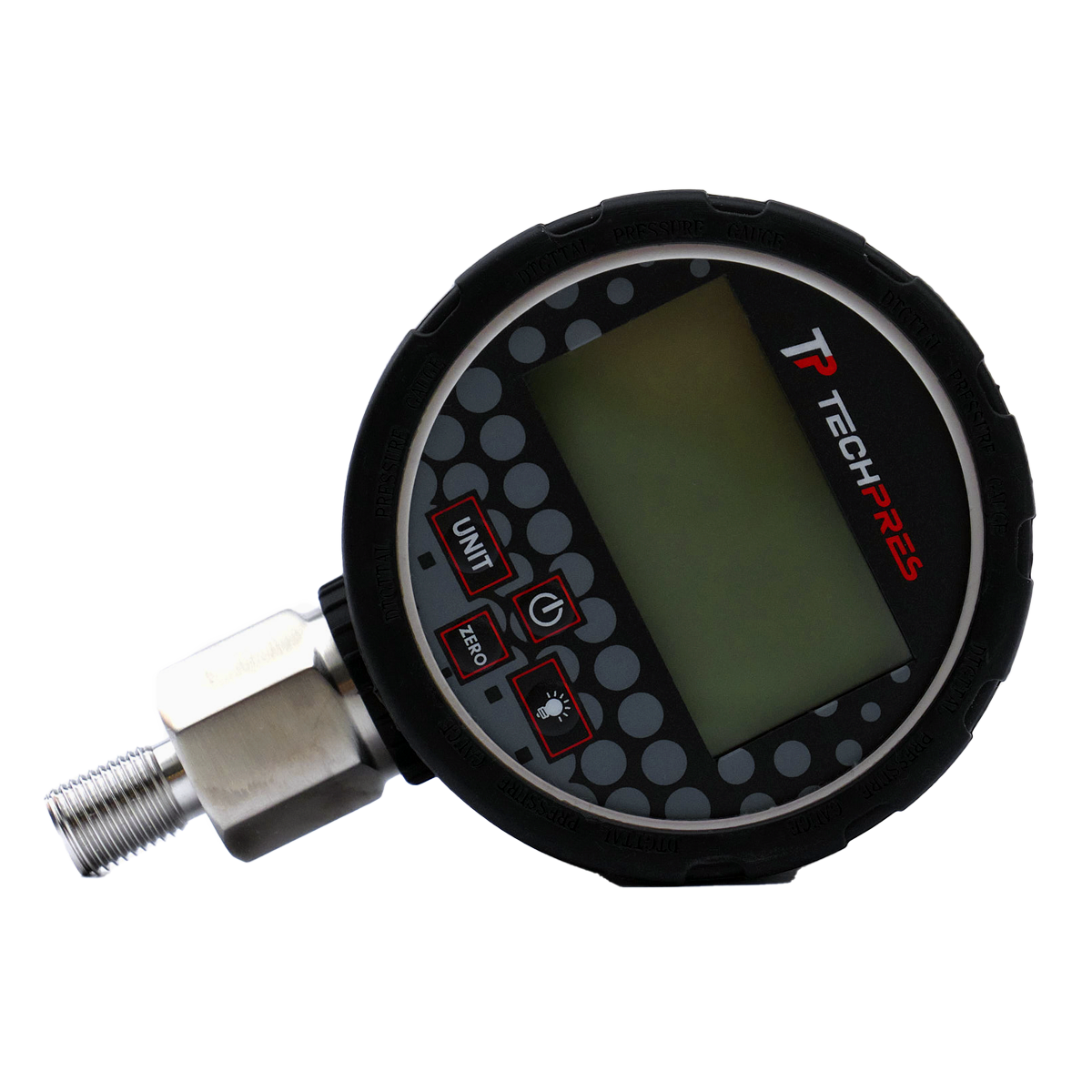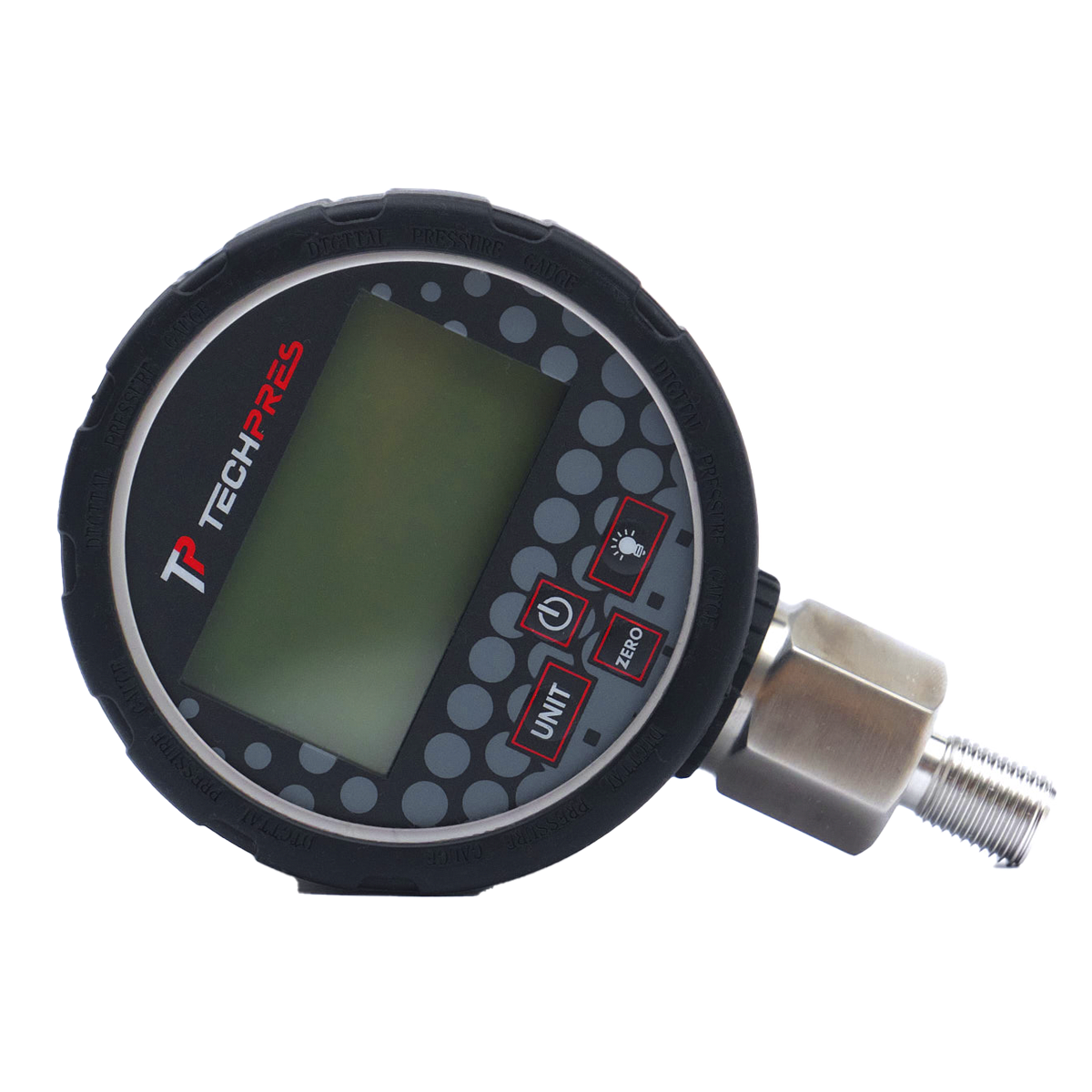 MEASURING EQUIPMENT FOR HYDRANT PERFORMANCE TESTING >>>.
Electronic Pressure Gauge FH-3
A new product in the TECHPRES range, the FH-3 digital pressure gauge provides precision, speed and convenience in taking measurements. The sturdy stainless steel housing and battery power supply allow flexibility and safety of operation in various conditions. The device is equipped with a quick coupling, which ensures compatibility with TECHPRES H-TEST and BIATECH HYDRO-TEST.
Device features:
execution: stainless steel;
tare function;
automatic switch-on;
Pressure unit can be set - MPA, kPa, PSI, Bar, Kgf/cm2;
illuminated, easy to read screen, backlight on/off function;
min/max value memory;
The FH-3 is fully compatible with: