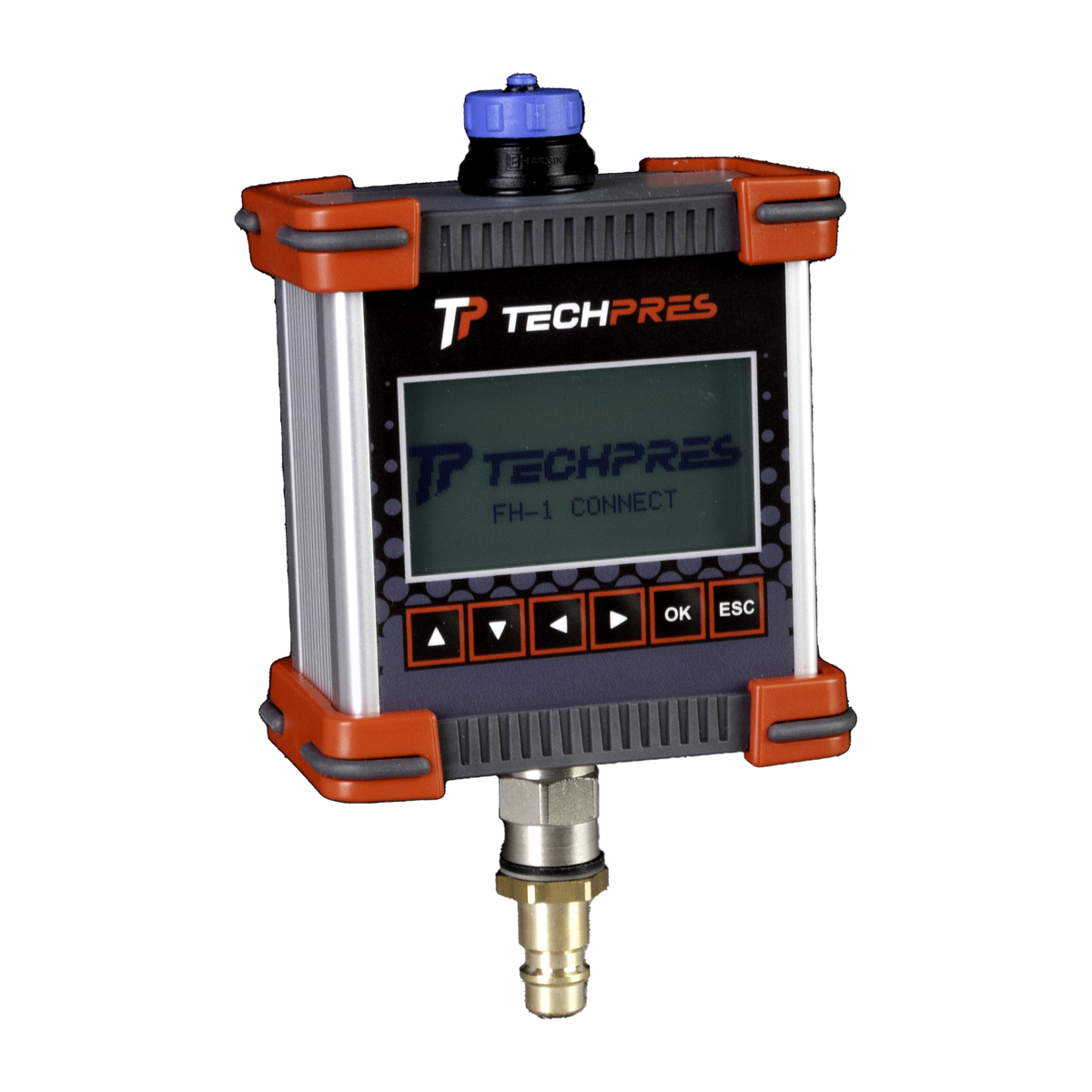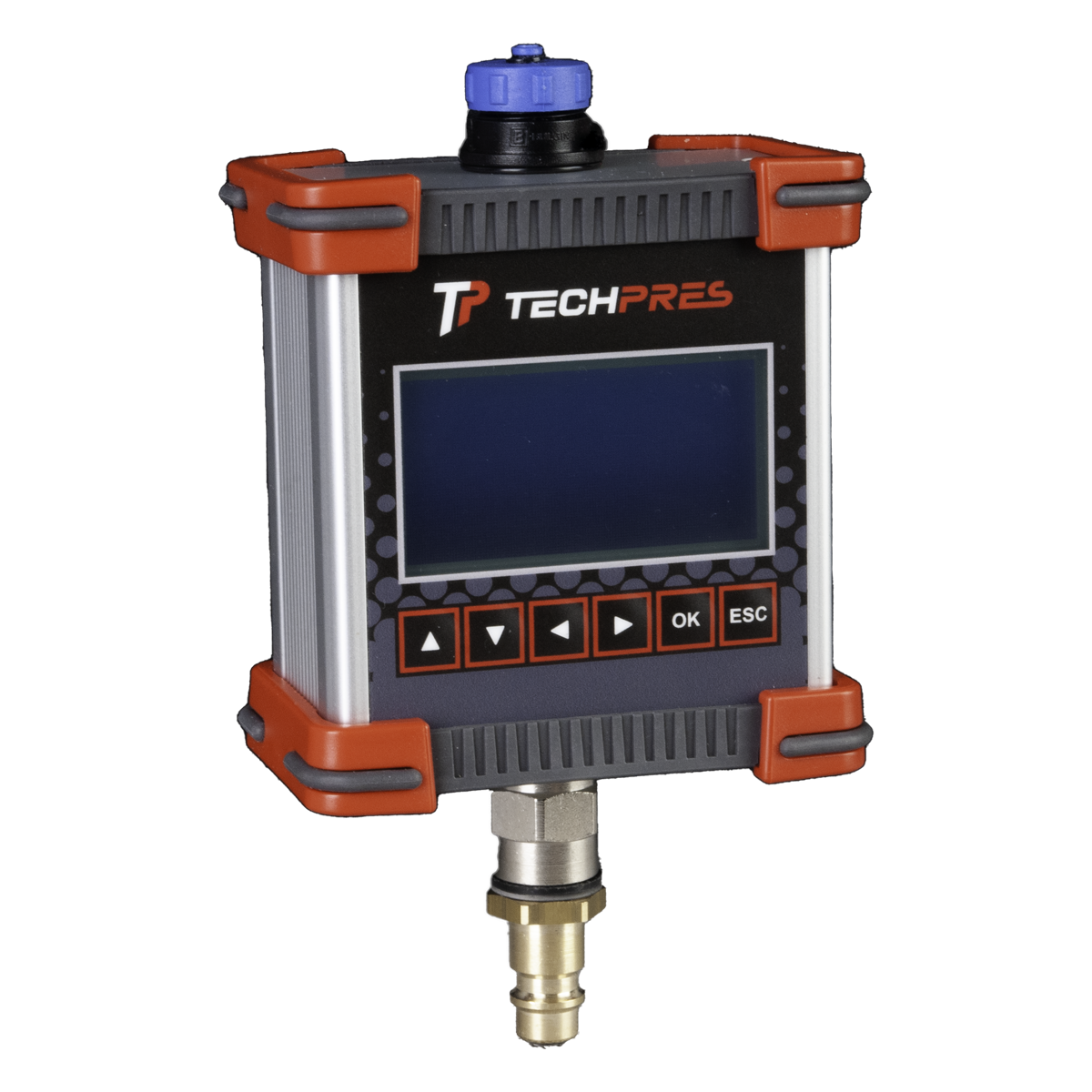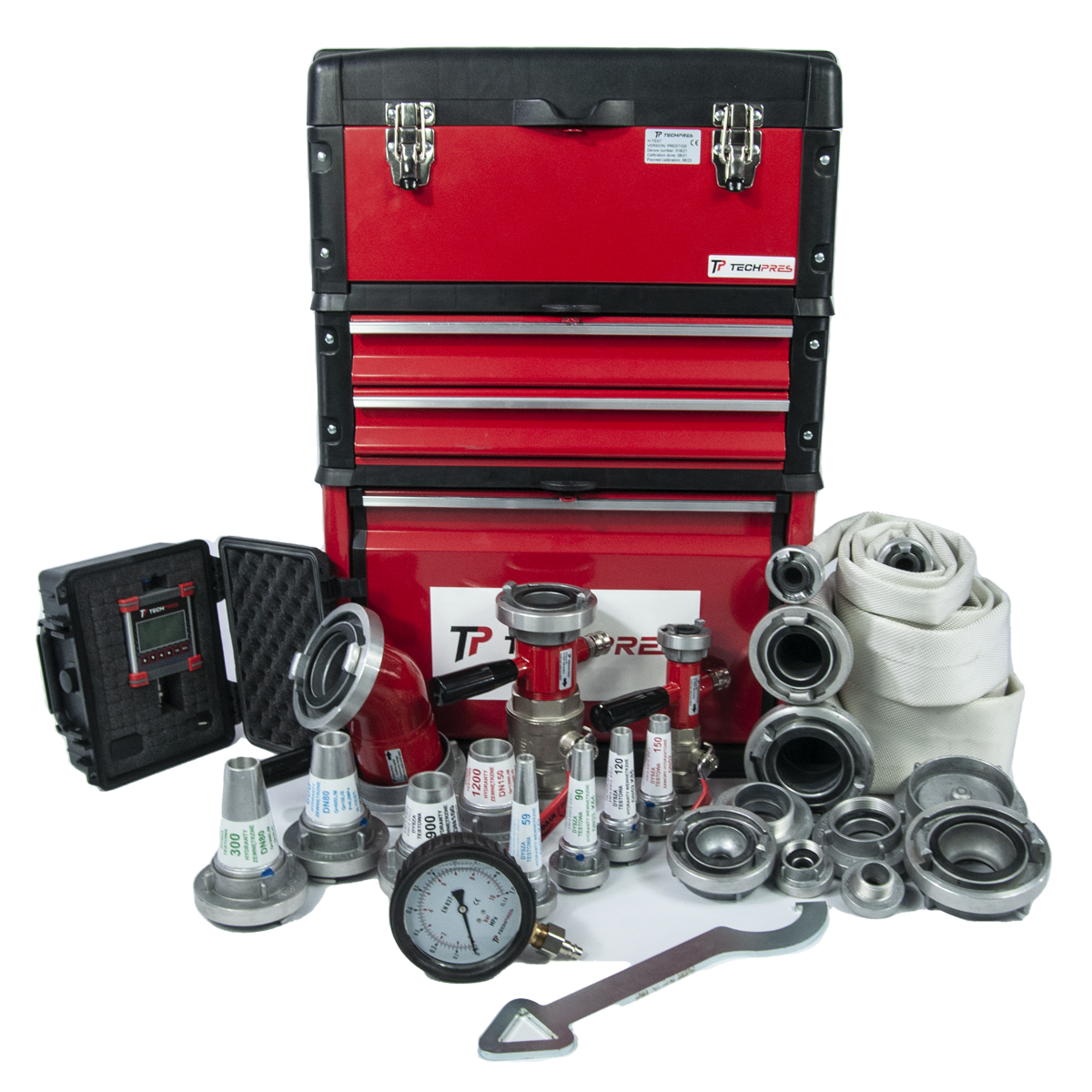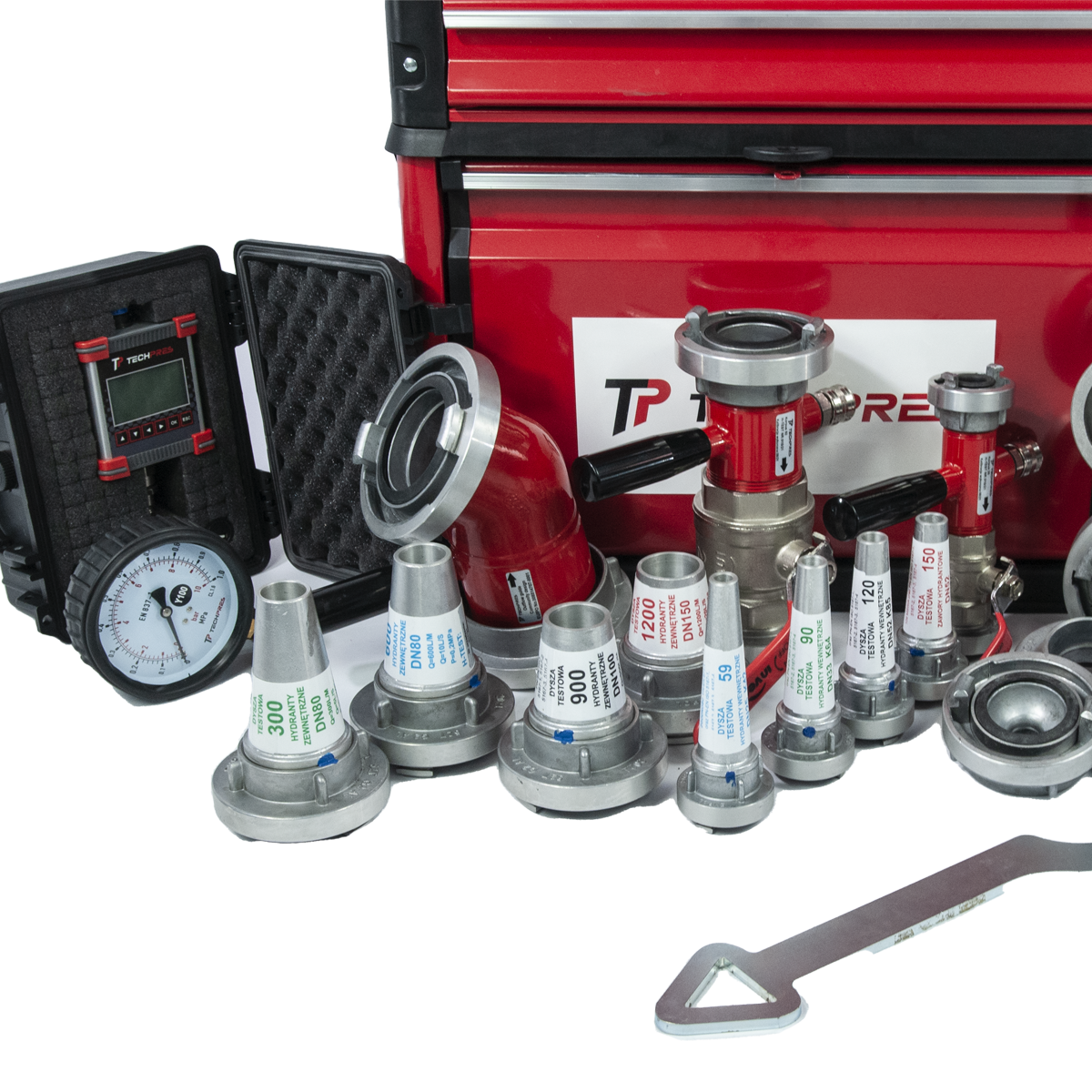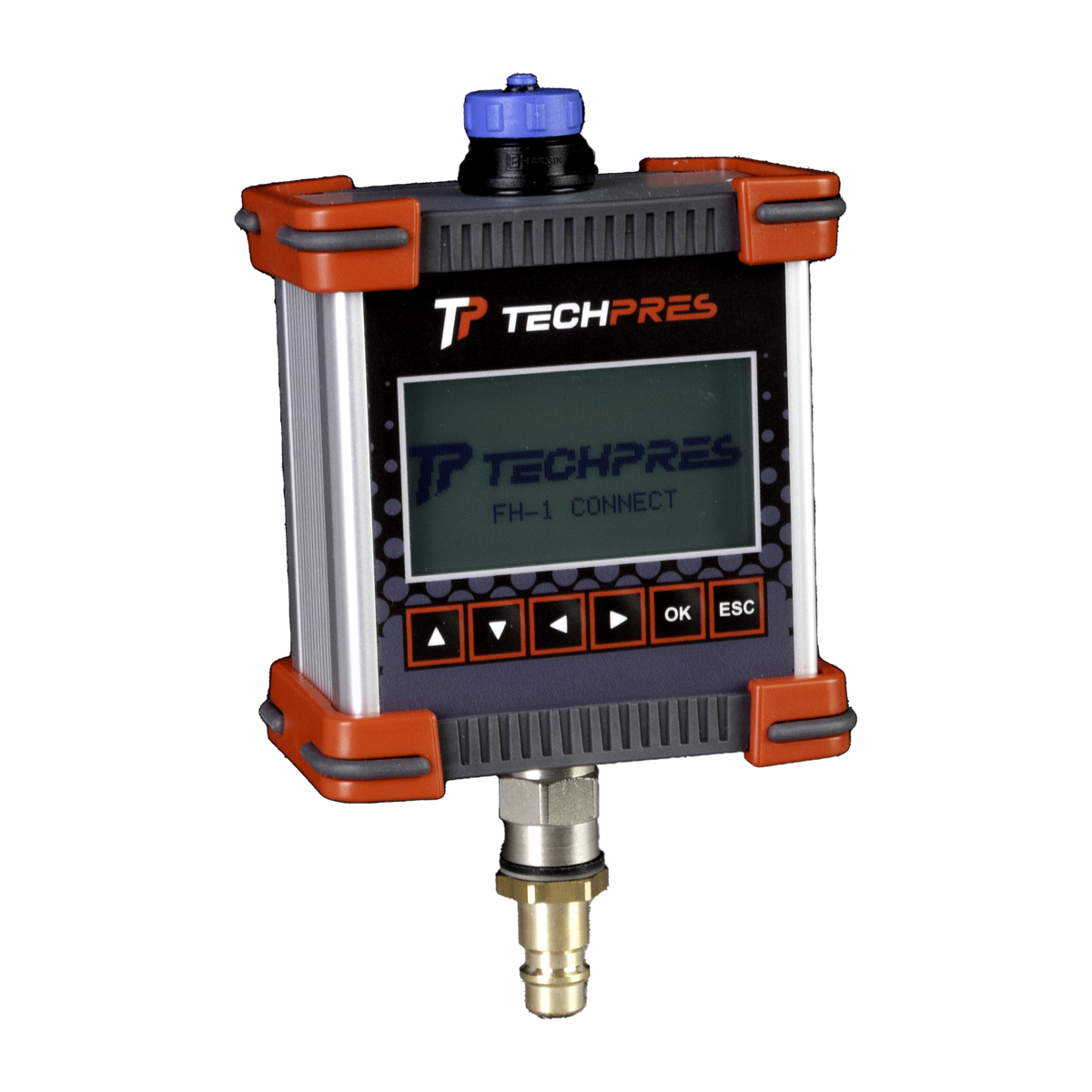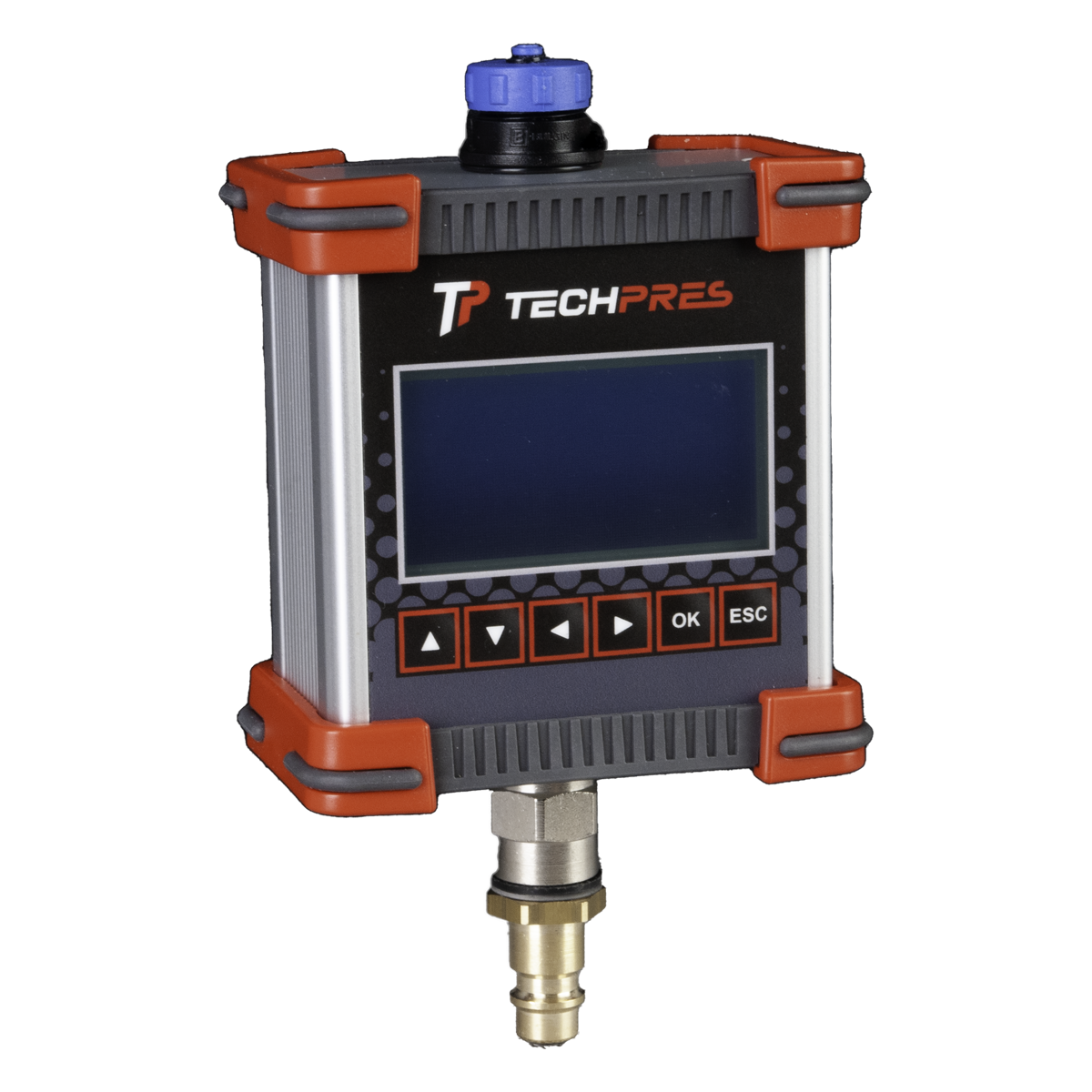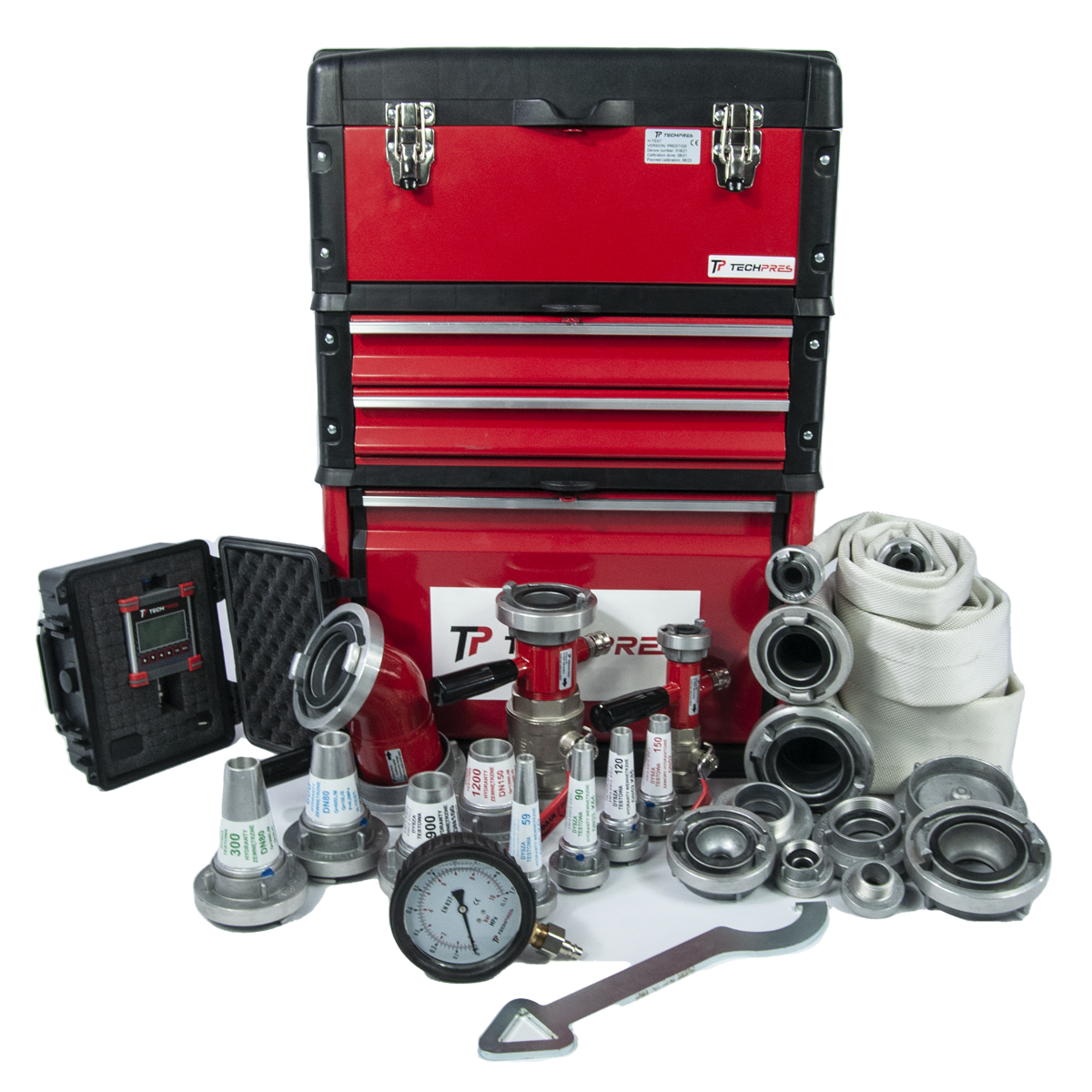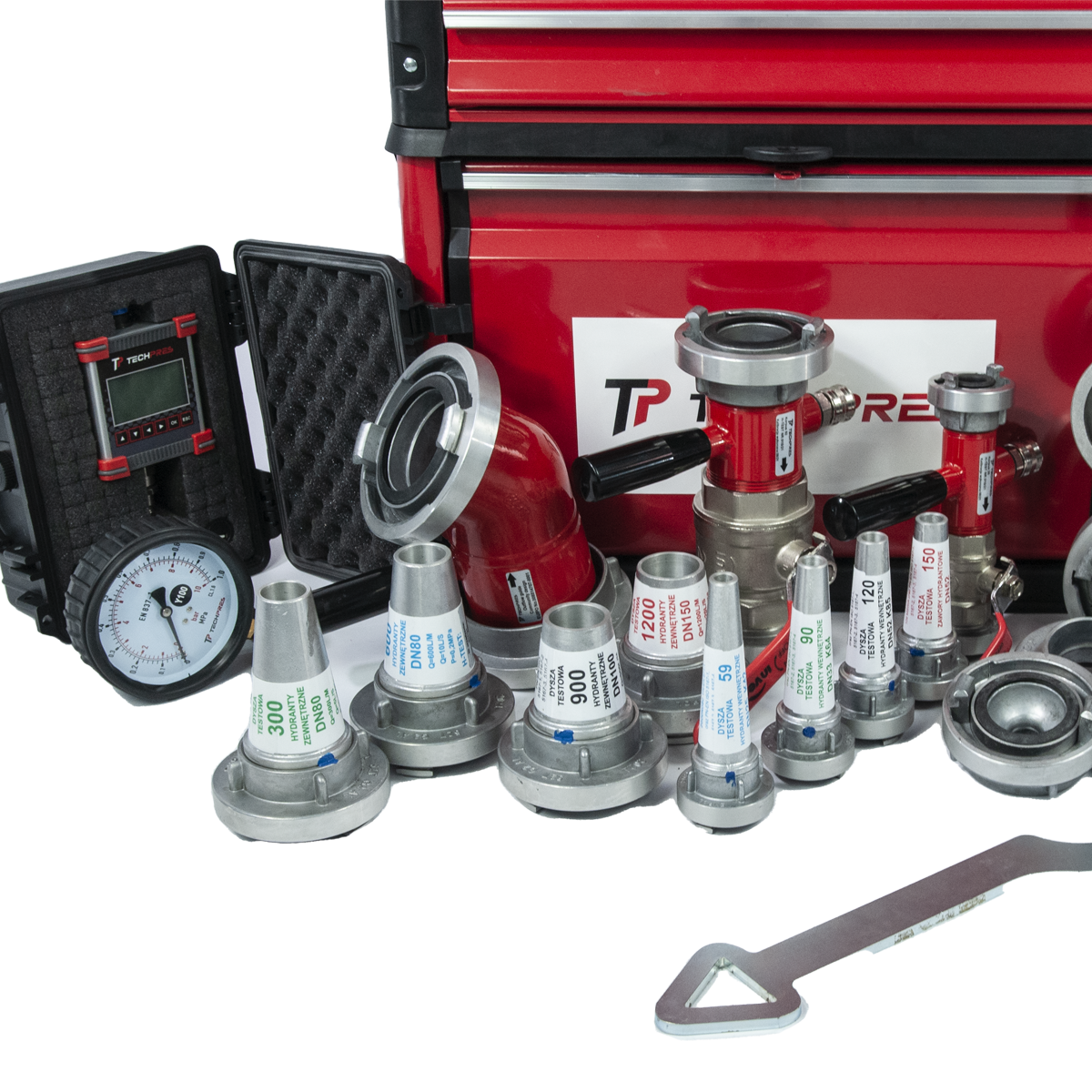 MEASURING EQUIPMENT FOR HYDRANT PERFORMANCE TESTING >>>.
FH-1 - electronic hydrant tester, new generation measuring device
FH-1 is a modern electronic pressure measurement device designed for hydrants DN25, DN33, DN52, DN80, DN100 and DN150. Thanks to the built-in memory, testing a hydrant with HATEST PLUS will be quick and easy.
Why invest in the FH-1 hydrant tester?
This model is an alternative to pressure gauges, offering much more convenient operation, editable pressure units, reporting and an easy to read screen.
FH-1 is a solution that uses the full potential of the latest pressure electronics technology. Innovation of the device is combined with extreme durability - the FH-1 housing is made of aluminium. The FH-1 consists of components based on top class electronic equipment.
Operating parameters:
display with backlight;
Powered by a built-in rechargeable battery - charger included;
working temperature of the pressure transmitter from +1°C to + 50° C;
Polish language menu;
working range of the device from 0 - 1,6 MPa;
FH-1 dimensions: 9.0 x 8.5 x 5.5 cm (length x width x depth);
weight: 0.4 kg.
The FH-1 is fully compatible with: