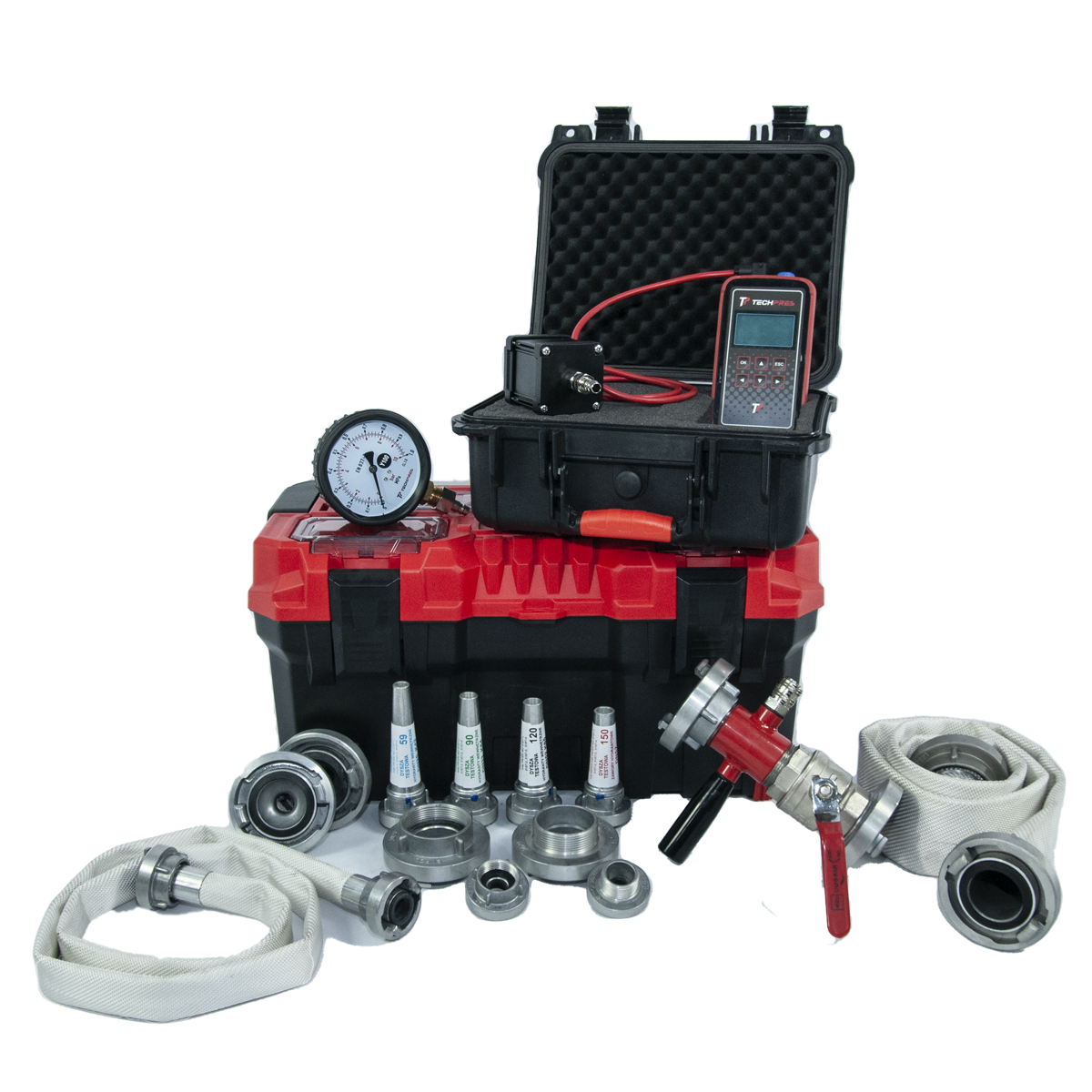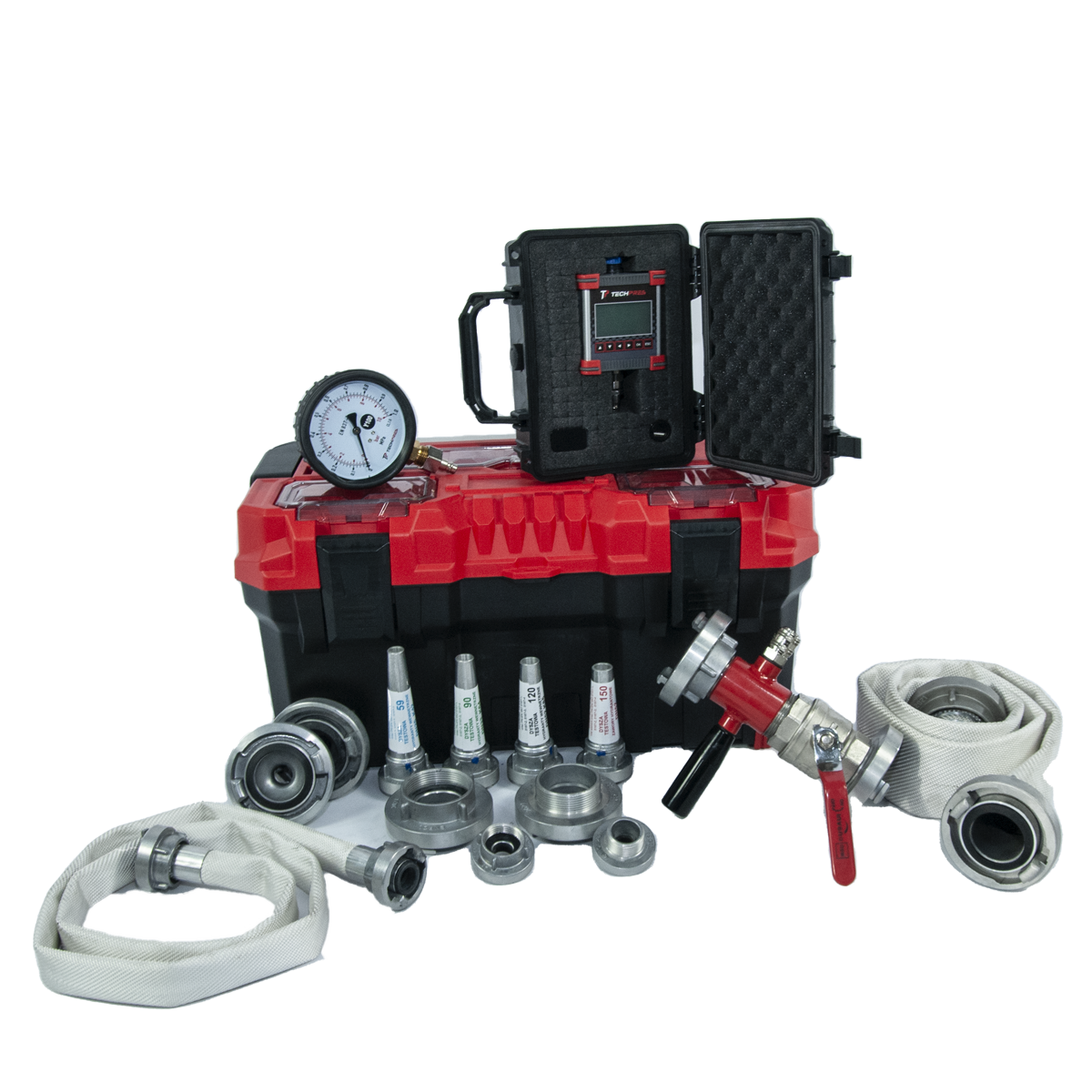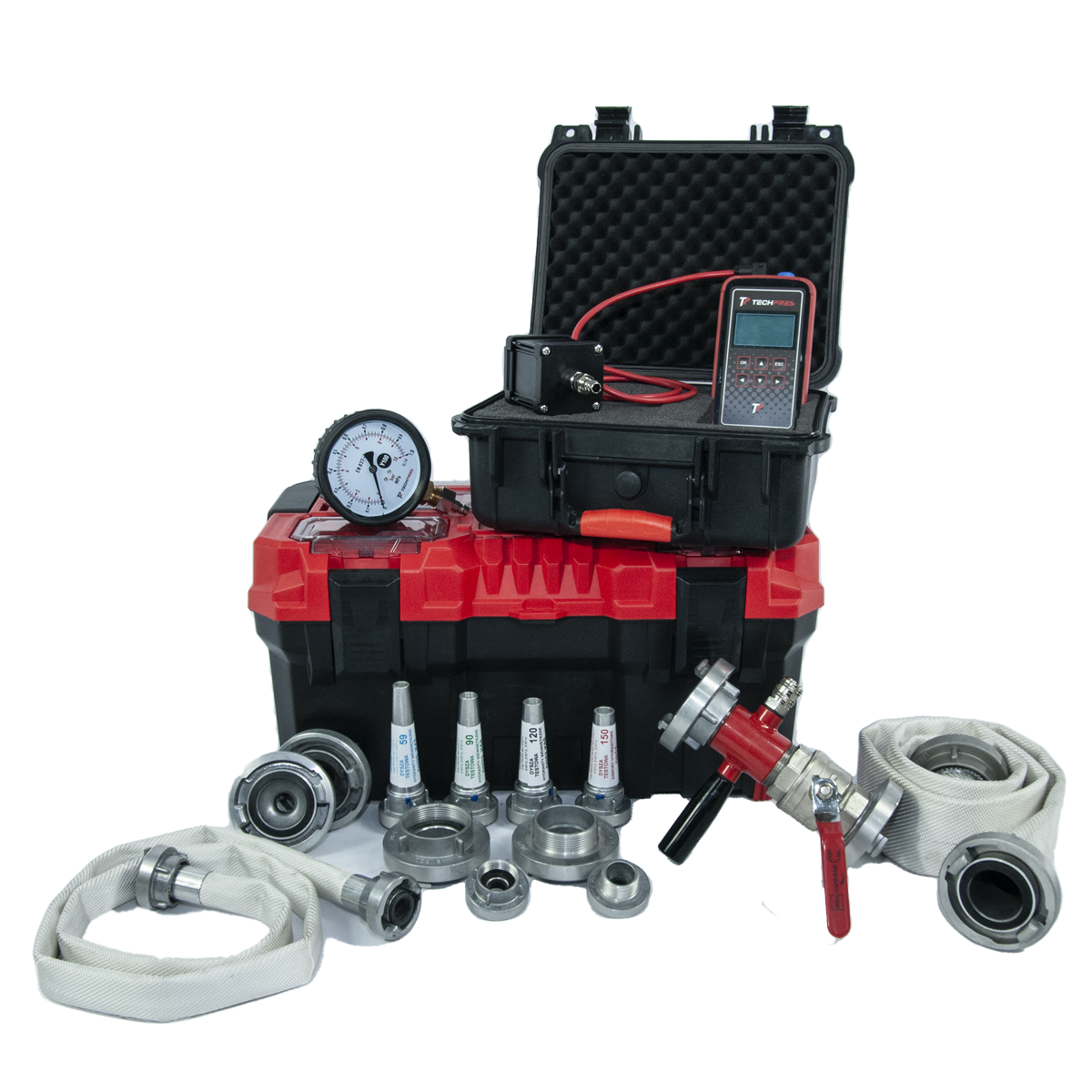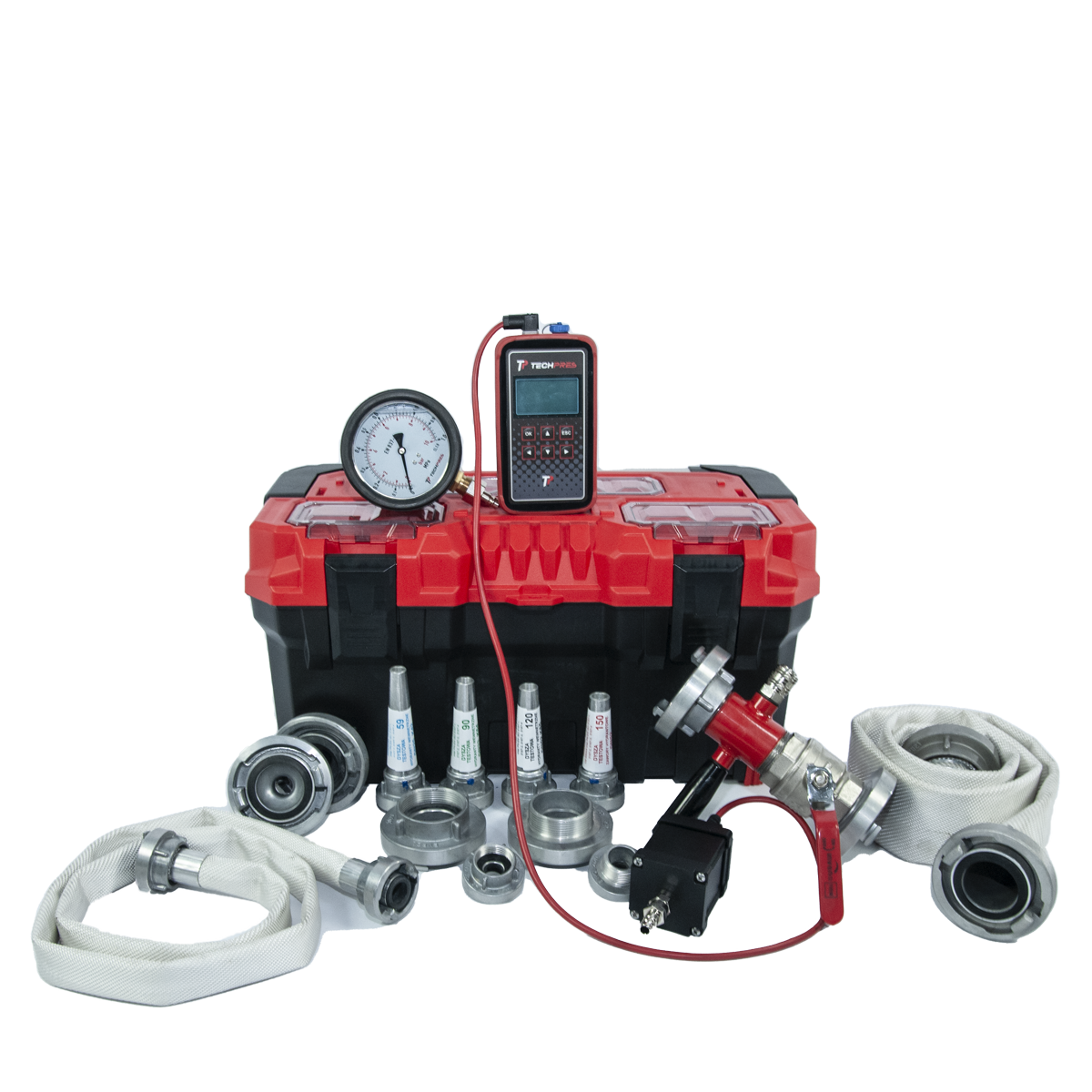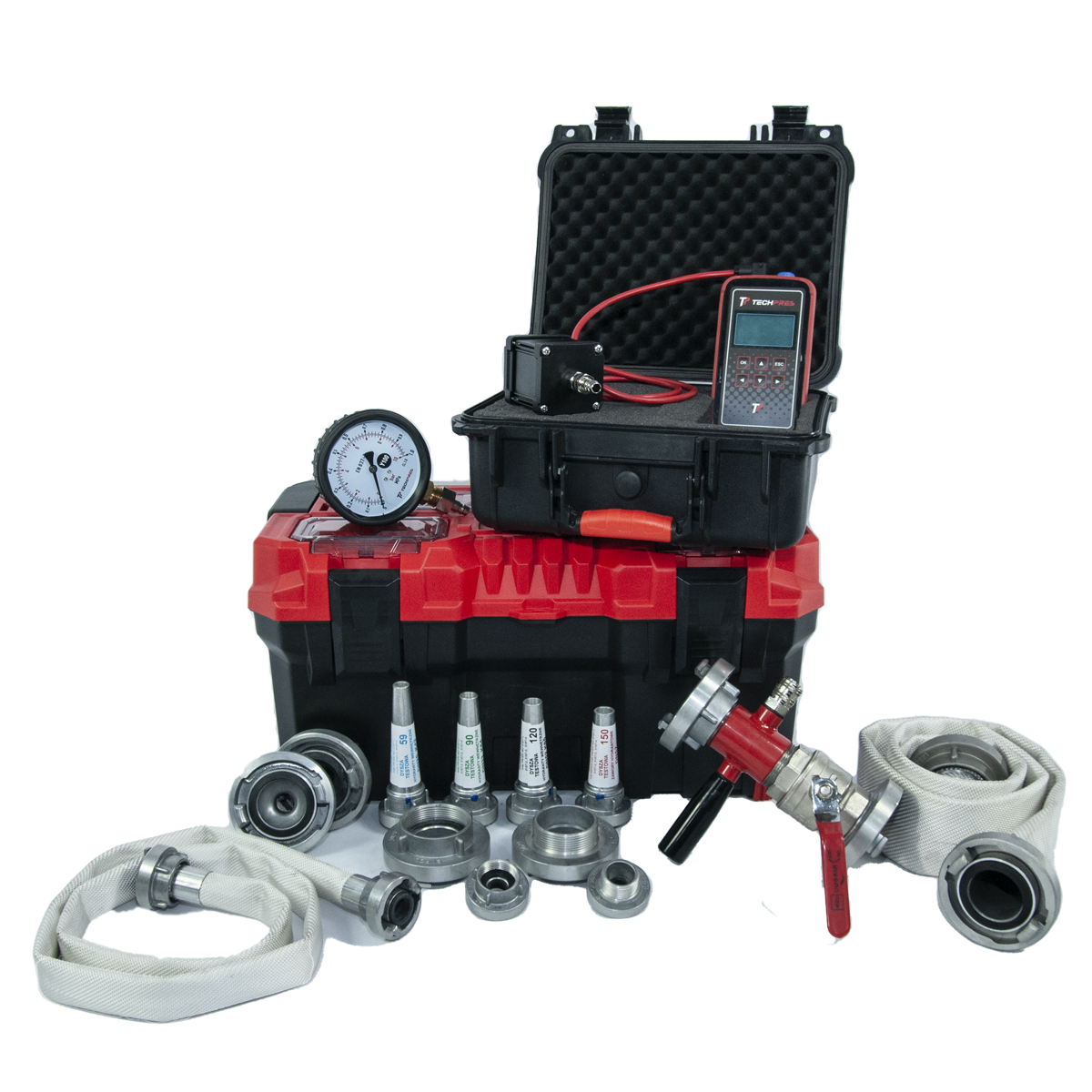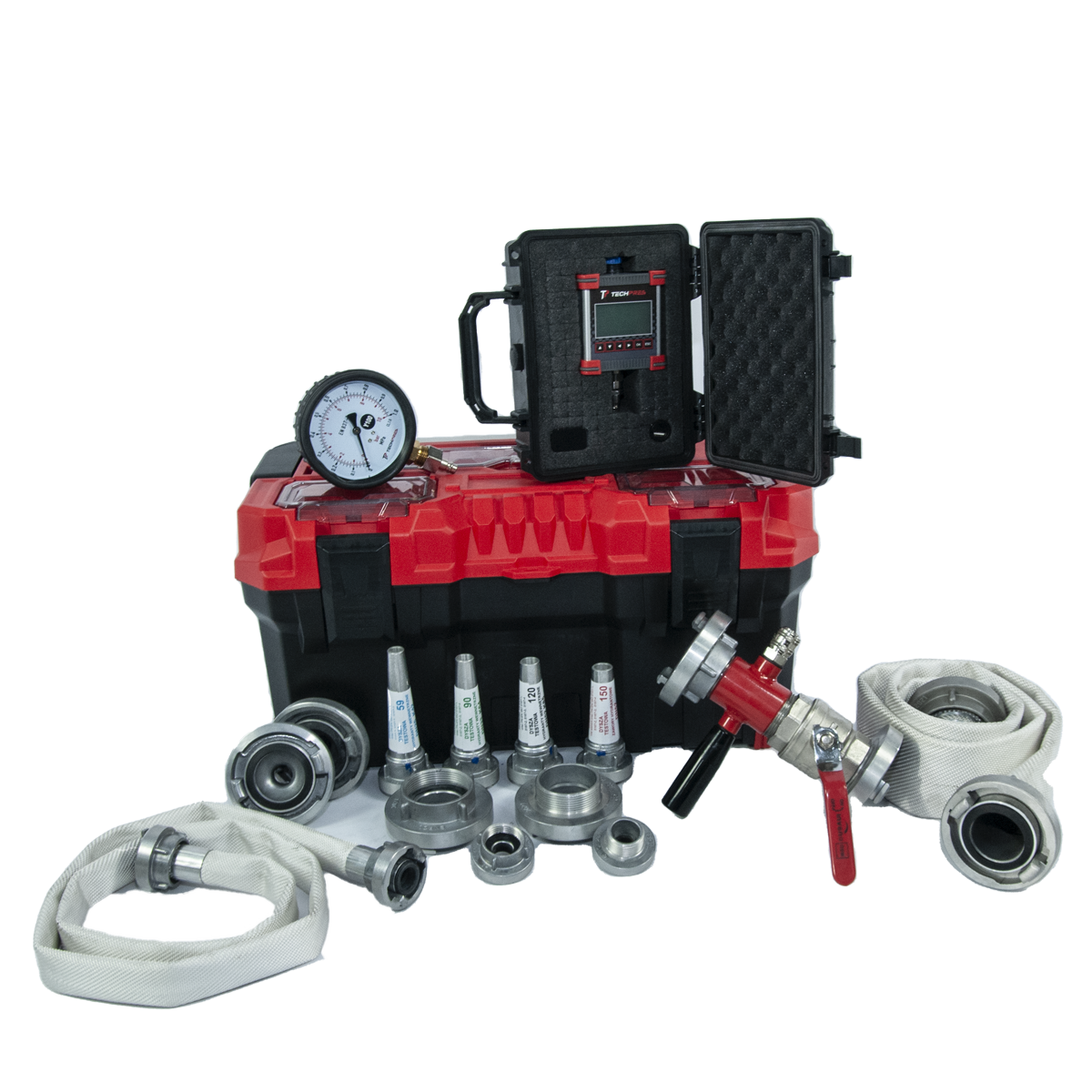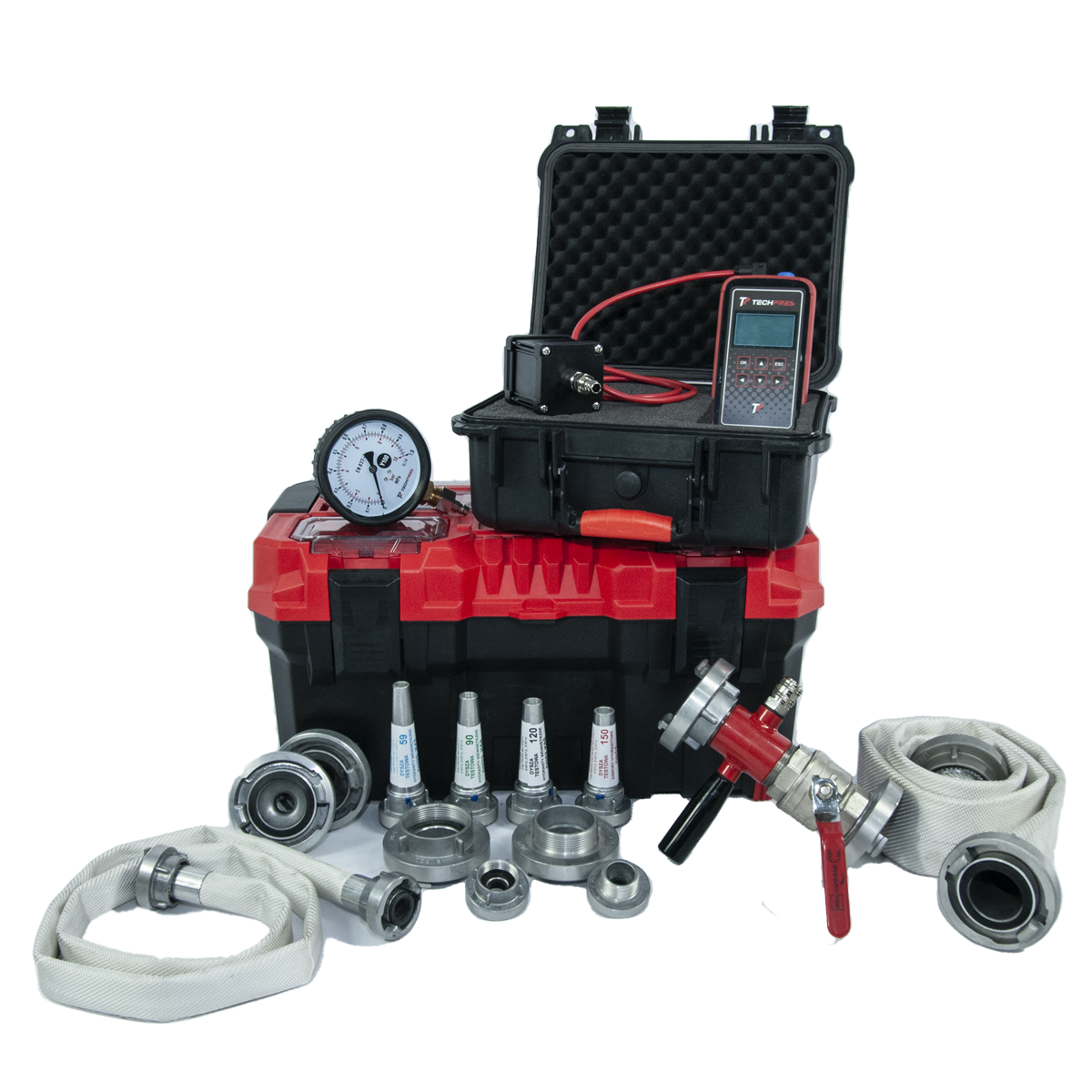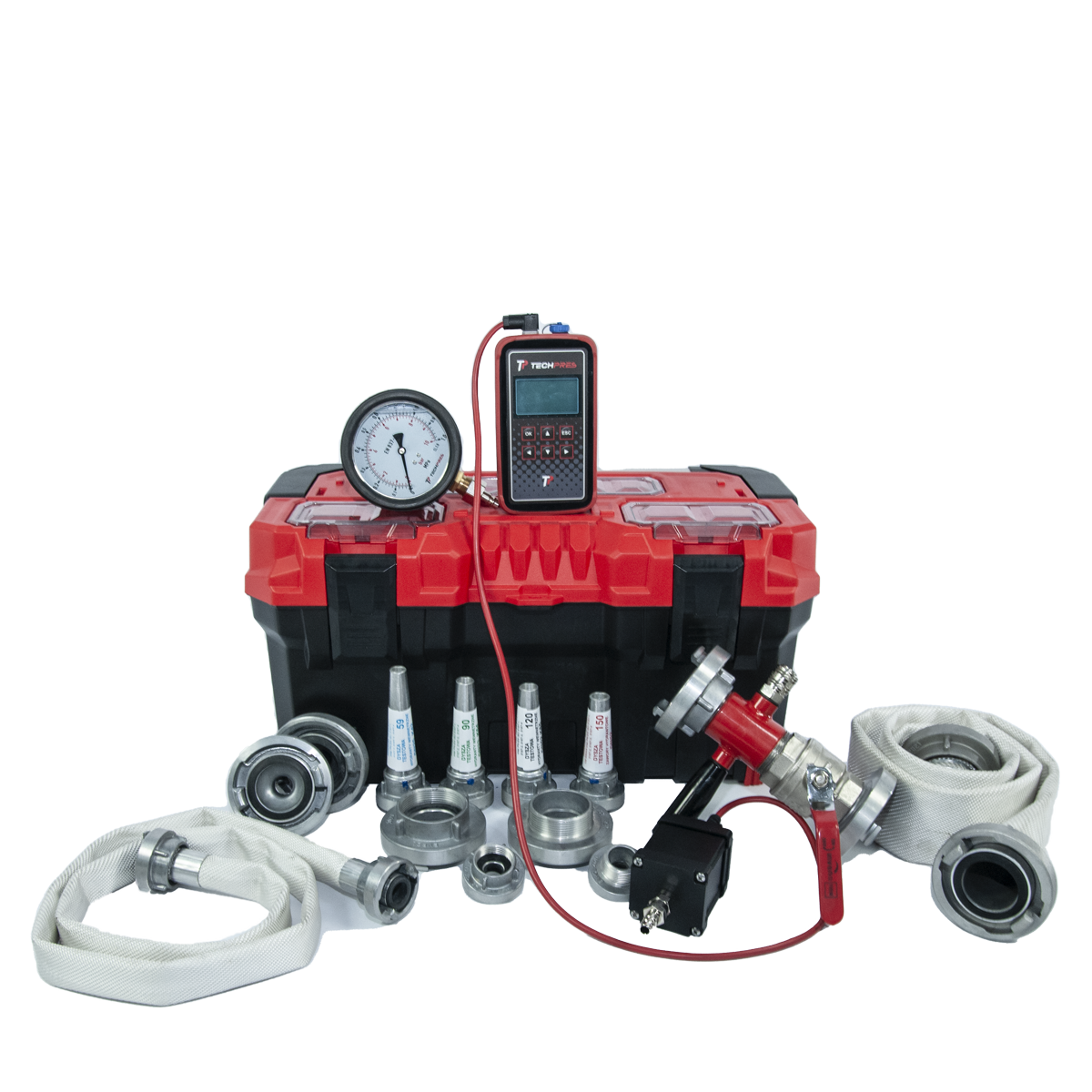 URZĄDZENIA DO BADANIA WYDAJNOŚCI HYDRANTÓW>>>
Urządzenia do badania wydajności hydrantów serii H-TEST firmy TECHPRES to urządzenia zbudowane w oparciu o wieloletnie doświadczenie firmy BIATECH. W urządzenia TECHPRES zastosowaliśmy materiały o jeszcze wyższej wytrzymałości i trwałości. Seria ta skierowana jest do firm i instytucji, które wykorzystują w/w sprzęt  jeszcze intensywniej.
H-TEST IN PLUS to wysokiej klasy urządzenie służące do serwisowania, sprawdzania wydajności i okresowych przeglądów hydrantów wewnętrznych DN25, DN33, DN52. Pomiary wykonywane za pomocą urządzenia są zgodne z obowiązującymi normami i przepisami prawnymi. Współpracuje z manometrami z wypełnieniem standardowym i glicerynowym. Badania hydrantów przeprowadzane są przy pomocy wzorcowanych dysz równoważnych i pomiarowych. Technika pomiaru urządzeniem H-TEST oparta jest na metodzie zwężkowej, w której stosowane są trzy rodzaje zwężek: kryzy, dysze i dysze Venturiego. Metoda ta jest szeroko wykorzystywana w praktyce laboratoryjnej i przemysłowej.
H-TEST IN PLUS powstał przy współpracy z Wydziałem Mechanicznym Politechniki Białostockiej.
W skład zestawu H-TEST IN PLUS wchodzą:
• Korpus uniwersalny 40 z uchwytem i szybkozłączem,
• zestaw kryzowanych dysz testowych do hydrantów wewnętrznych (4 szt.),
• manometr do 1,6 MPa,
• adaptery 25/52 2 szt.,
• manometr do 1,0 MPa,
• wąż płaskoskładany 25 z łącznikami,
• wąż płaskoskładany 52 z łącznikami,
• system przechowywania i transportu – mała ręczna motyw czerwony,
• nasada 25GW, nasada 25GZ
• nasada 52GW, nasada 52GZ
• dokumentacja techniczno – ruchowa,
• deklaracja zgodności,
• świadectwo wzorcowania kryzowanych dysz testowych,
• świadectwo wzorcownia manometru,
• certyfikat autoryzacyjny.