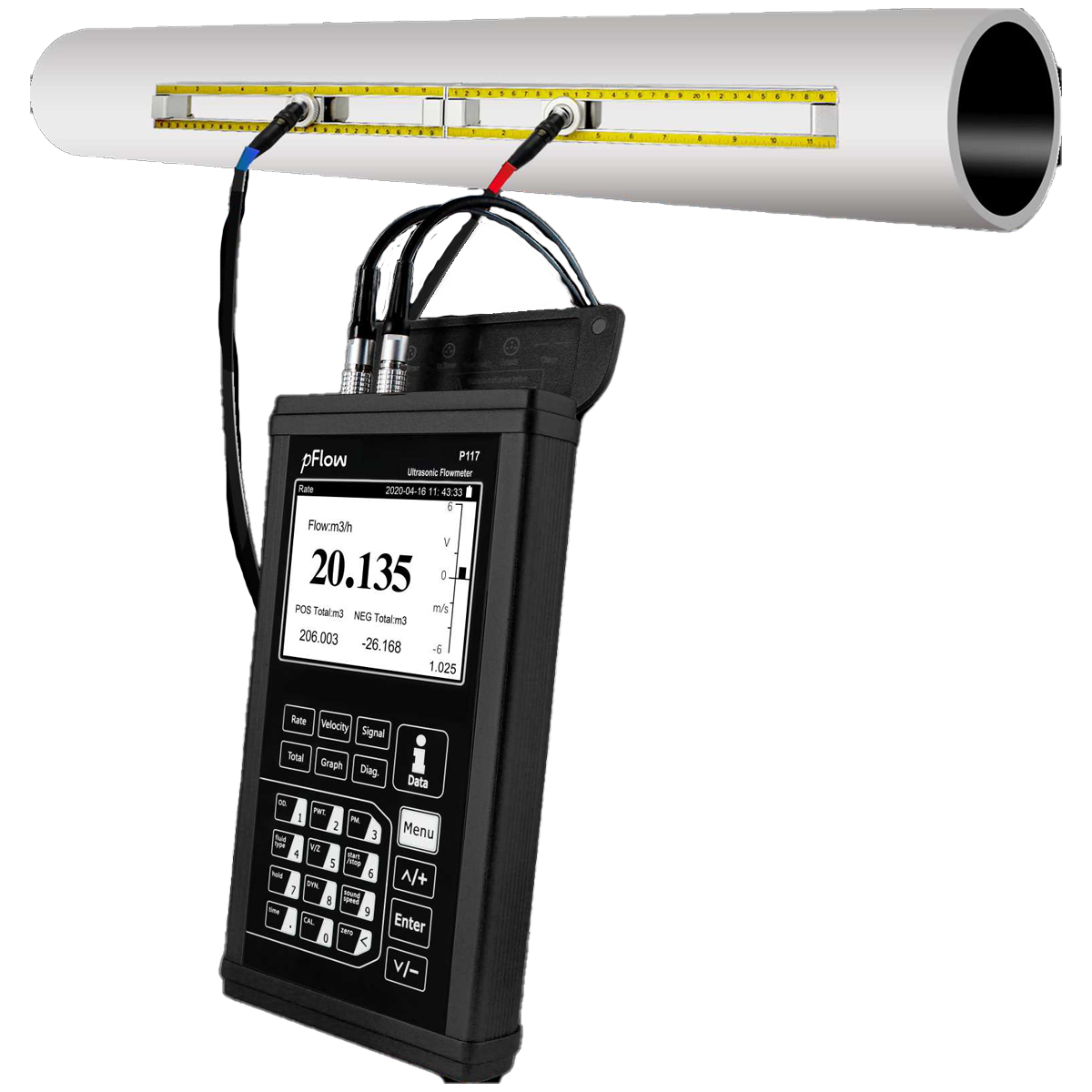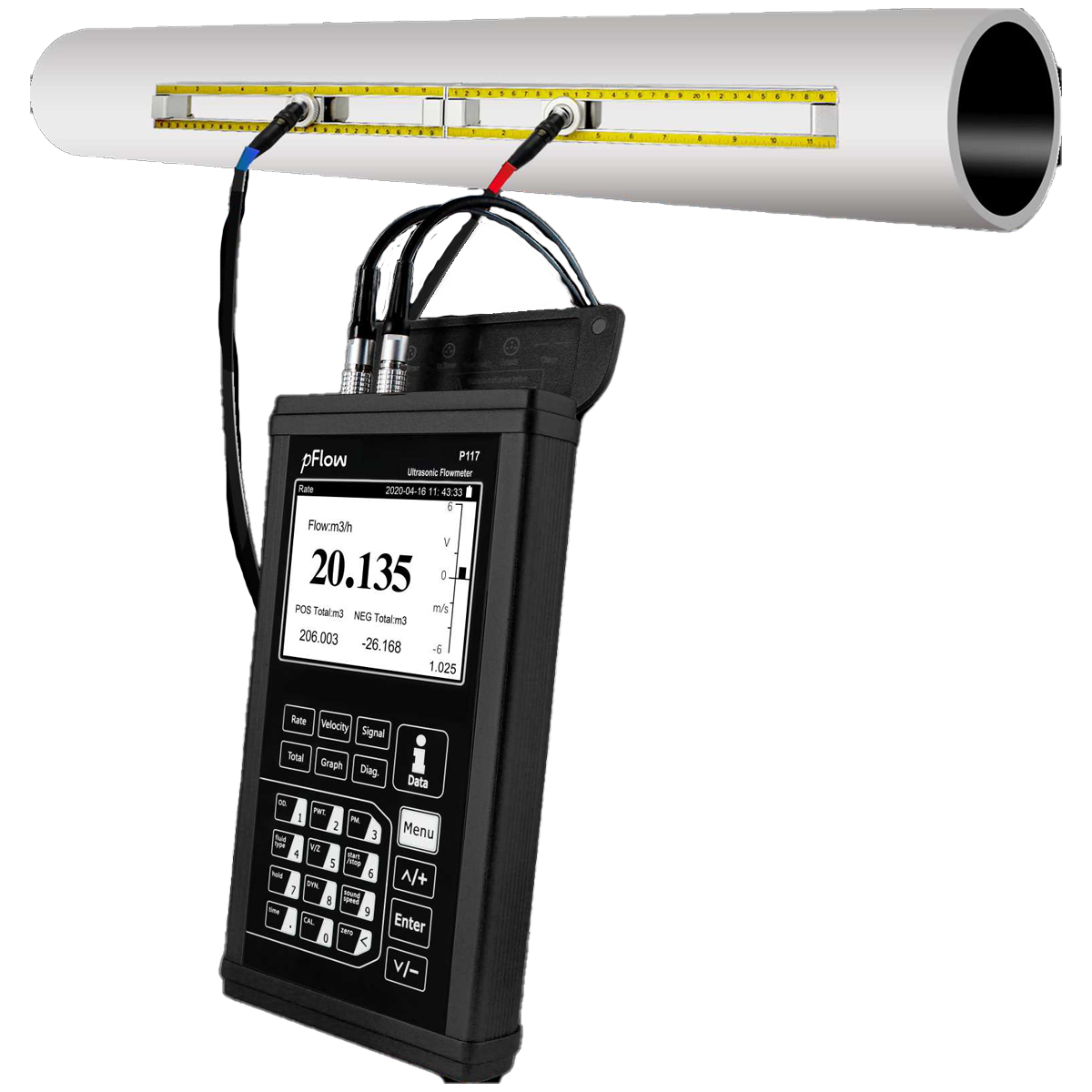 Flow meters and water meters
Ultradźwiękowy Przepływomierz P117
Przenośny przepływomierz ultradźwiękowy P117 umożliwia użytkownikowi wykonywanie kontroli pomiaru przepływu w wielu punktach procesu przepływu bez konieczności stałej instalacji.
Ten uniwersalny przepływomierz posiada funkcję dwufunkcyjnych przycisków interfejsu, ergonomiczna konstrukcja i  3,5 calowy wyświetlacz.
Thanks to the display, the device is easy to configure. It also displays all the measurement data.
W porównaniu z innymi tradycyjnymi przepływomierzami i innymi przepływomierzami ultradzwiękowymi, wyróżnia się: wysoką precyzją pomiaru, wysoką niezawodnością, wysoką wydajnością i niskim kosztem,