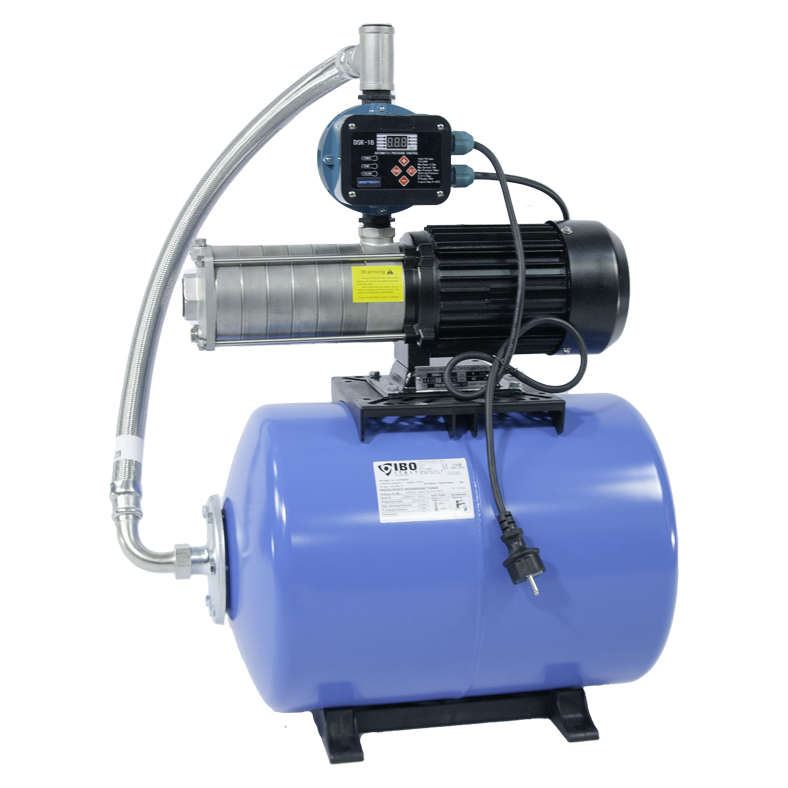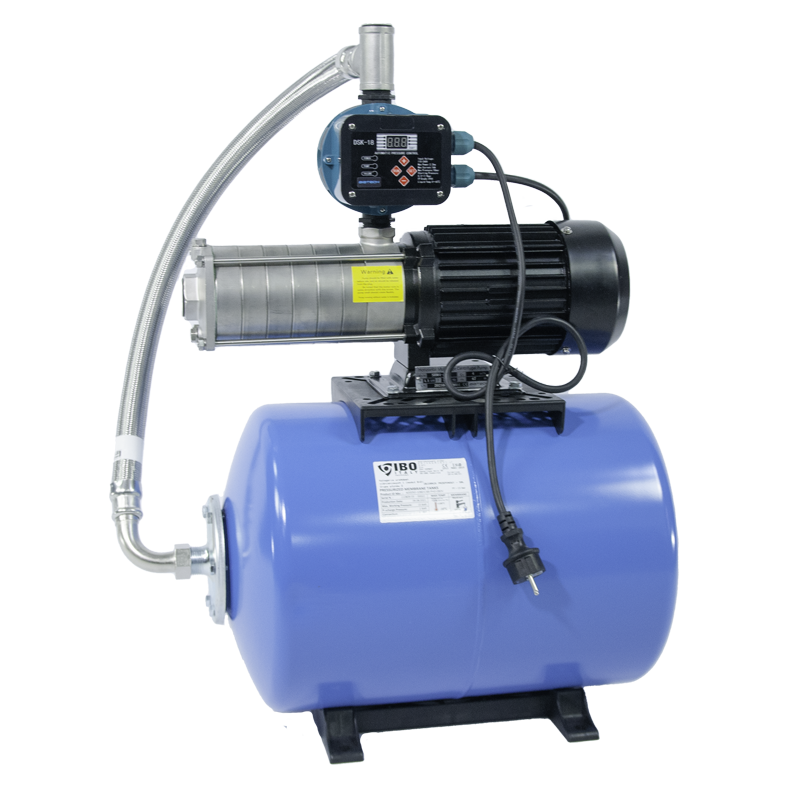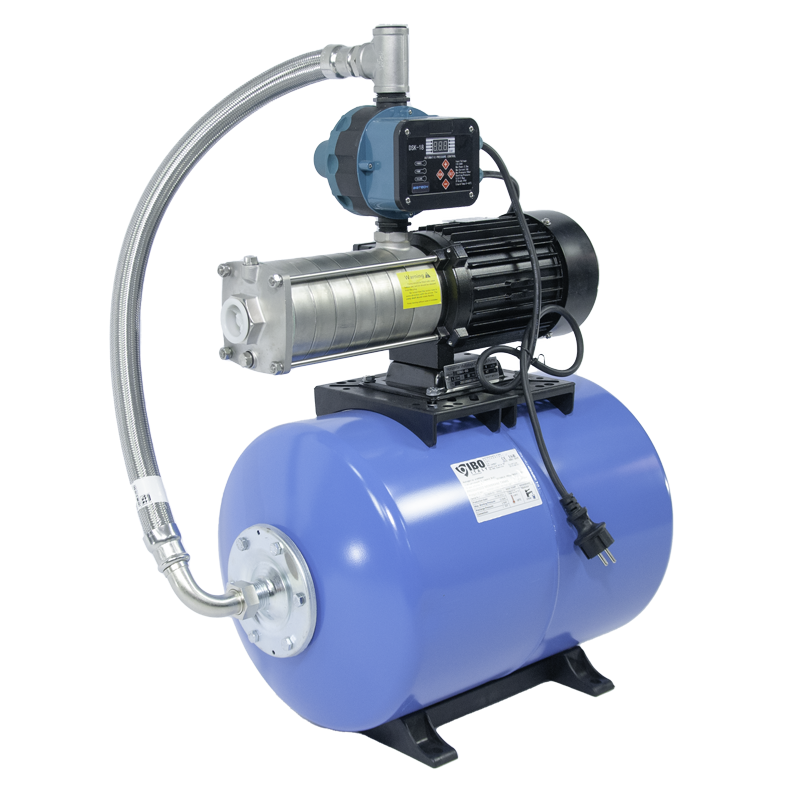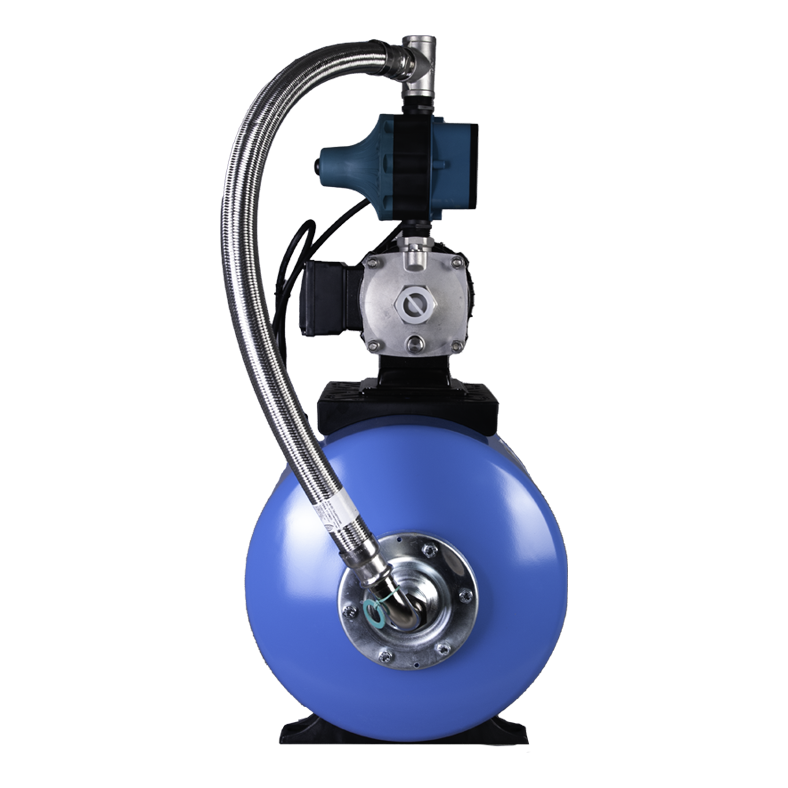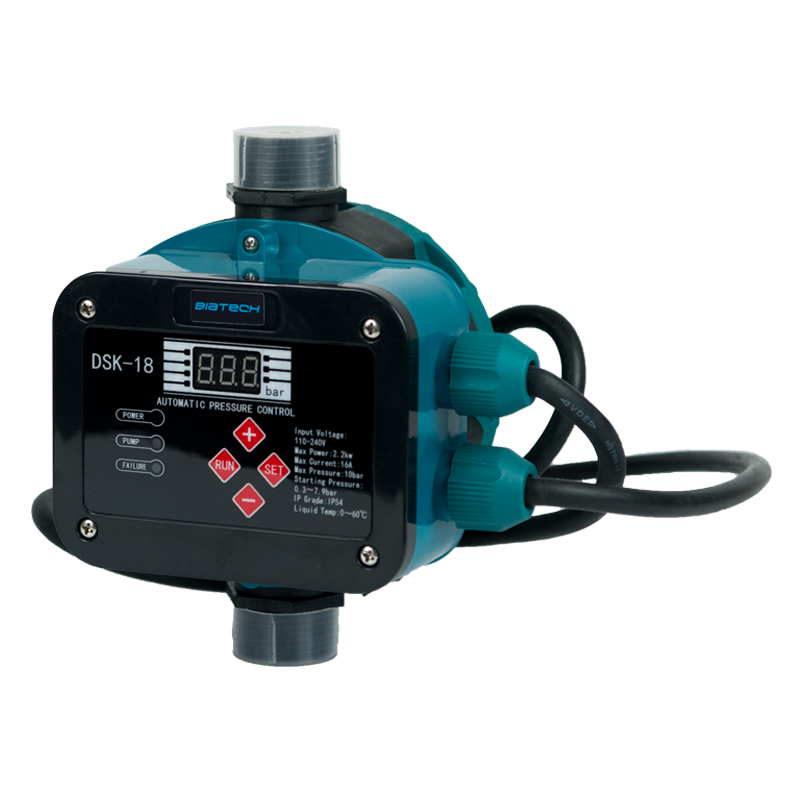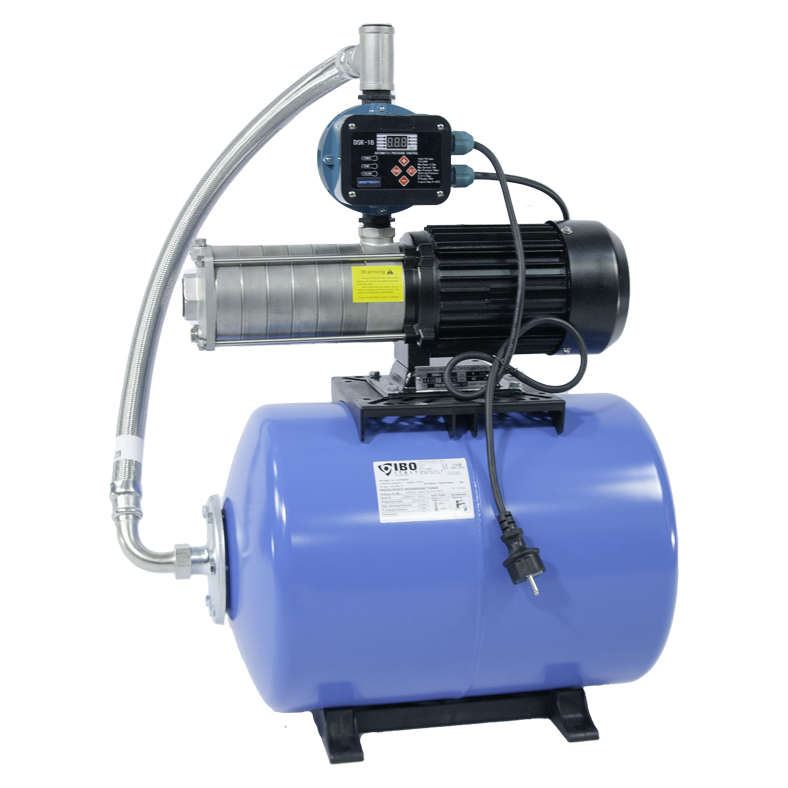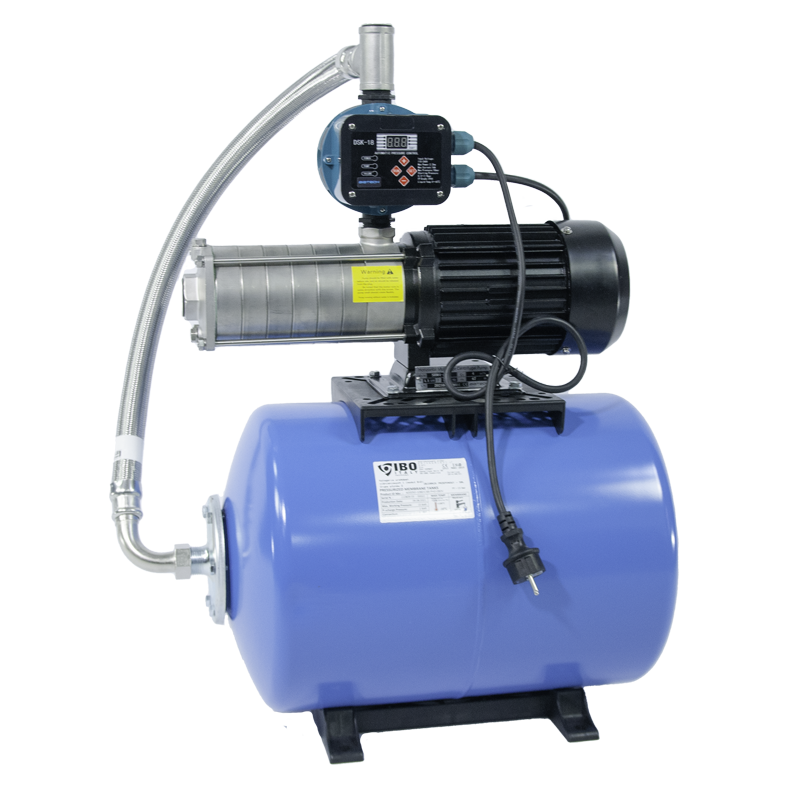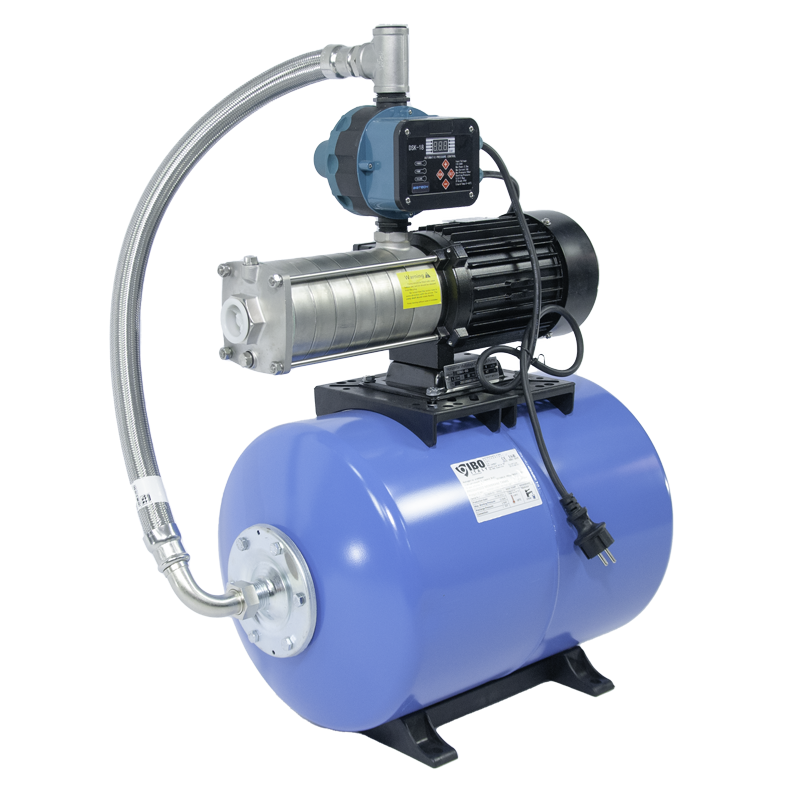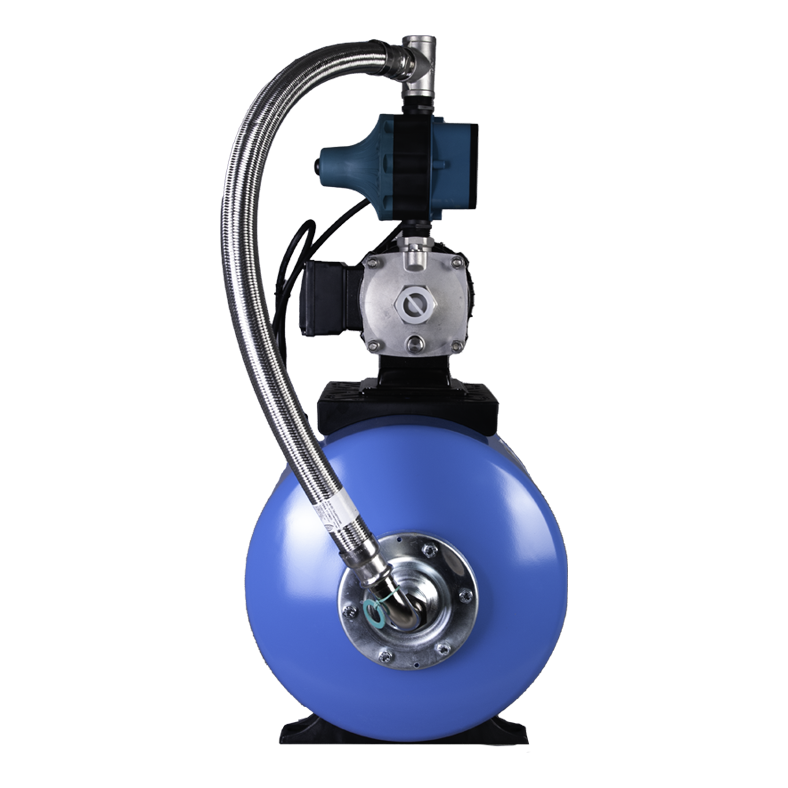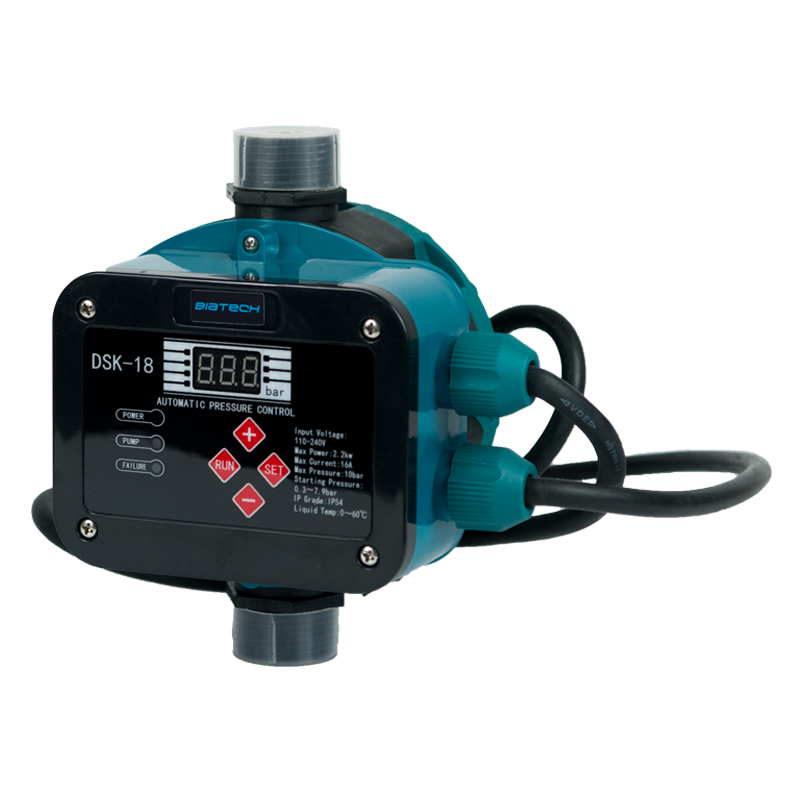 MINI HYDROFORNIA BIATECH SHM 4-60
Mini hydrofornia SHM4-60 to zestaw hydroforowy wyposażony w poziomą, wielostopniową, elektryczną pompę odśrodkową z otworem ssawnym z gwintem osiowym i otworem tłocznym z gwintem radialnym, oraz to co wyróżnia nasz produkt od konkurencji to automatyczny regulator ciśnienia sterujący pracą zestawu.
Konstrukcja
Automatyczny regulator ciśnienia wody wyposażony we wbudowany przetwornik ciśnienia oraz sterownik z wyświetlaczem daje nam możliwości takie jak: odczyt aktualnego ciśnienia wody w sieci, odczyt oraz zmianę zadanego ciśnienia oraz odczyt kodów błędów w przypadku awarii. Zmiana nastawy ciśnienia ogranicza się do wybrania odpowiedniej wartości przyciskami + i – na panelu pod wyświetlaczem. Urządzenie posiada wbudowany zawór zwrotny oraz zabezpieczenie przed suchobiegiem.
Zastosowanie
Pompa przystosowana jest do czystej wody bez zanieczyszczeń stałych lub powodujących ścieranie wewnętrznych części urządzenia. We wszystkich modelach SHM została zastosowana stal nierdzewna dopuszczona do stosowania w instalacjach wody pitnej.
Zestaw składa się z :
pompy wielostopniowej poziomej wykonanej ze stali nierdzewnej;
automatycznego regulatora ciśnienia wody wyposażonego we wbudowany przetwornik ciśnienia oraz sterownik z wyświetlaczem pokazującym aktualne ciśnienie w sieci oraz zadane ciśnienie;
zbiornika przeponowego 50l,
węża elastycznego,
trójnika ze stali nierdzewnej
Specyfikacja techniczna zestawu
Pompa:
• Wydajność max (l/min): 66
• Wydajność max (m3/h):4m³/h
• Wysokość podnoszenia (m):47
• Moc silnika (W):1100
• Moc silnika (kW):1,1
• Zasilanie (V):230
• Rozmiar króćców(cale):1 1/4"x1"
Zbiornik:
• Zbiornik przeponowy: 50L
• Rodzaj zbiornika: przeponowy
• Orientacja zbiornika: pionowa
• Ciśnienie max (Bar):10
Automatyczny regulator ciśnienia ISP BIATECH DSK-18
• Zasilanie: 230V 50/60Hz
• Maksymalna moc pompy: 2,2 kW
• Maksymalny prąd znamionowy: 16 A
• Maksymalne ciśnienie: 10 bar
• Temperatura wody: 0 – 60°C
• Zabezpieczenie pompy przed suchobiegiem: Tak
• Stopień ochrony: IP54
• Wyświetlacz: Cyfrowy
• Autoreset: Tak
• Kabel zasilający z wtyczką: Tak – 1,0 m
• Kabel do pompy: Tak – 0,5 m