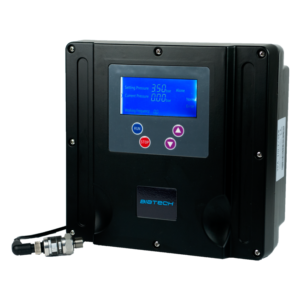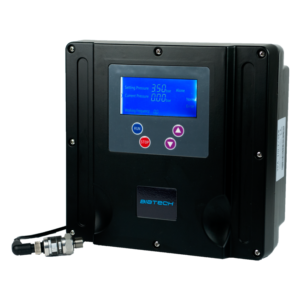 Intelligent Pump Controller
ISP BIATECH VFA-10LT 4kw 400V
Description:
Supply type 3x400V/3x400V
Characteristics:
VFA-10LT 4 kw 400V inverter
Application of the VFA-10LT 4 kw 400V inverter:
Facilities in which the VFA-10LT 4 kw 400V inverter will find use: 
residential areas,
houses,
schools and kindergartens,
entertainment venues,
industry, etc.
Device characteristics VFA-10LT 4 kw 400V inverter:
uses industry-leading SPWM technology - Sinusoidal Pulse Width Modulation,
together with advanced pressure sensing technology, records changes in pipeline pressure in real time and adjusts the pump speed,
has dry-running pump protection,
makes the outlet pressure constant, thus saving water and electricity (up to 60%),
easy-to-use interface, LCD display,
there is no need for maintenance by professionals,
has comprehensive protection functions, i.e. no water, output short circuit, overcurrent, low voltage, high voltage, locked rotor and other technologies,
works with all types of pumps and motors, regardless of manufacturer,
makes the use of water enjoyable and improves quality of life.
Equipment included VFA-10LT 4 kw 400V inverter:
inverter,
pressure transmitter (10 or 16 bar),
power cable with plug,
cable to pump,
instruction manual.