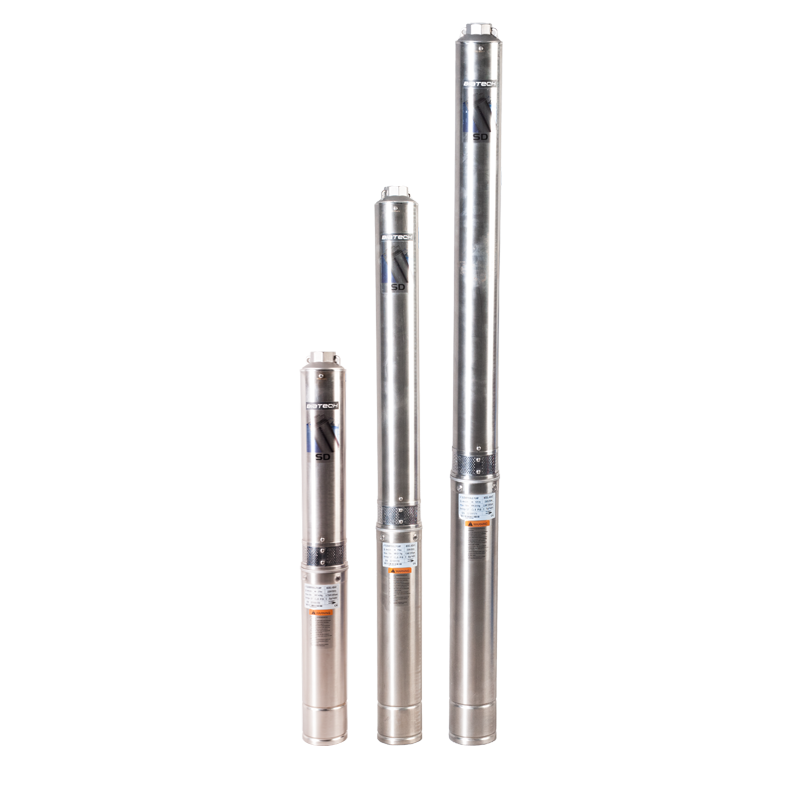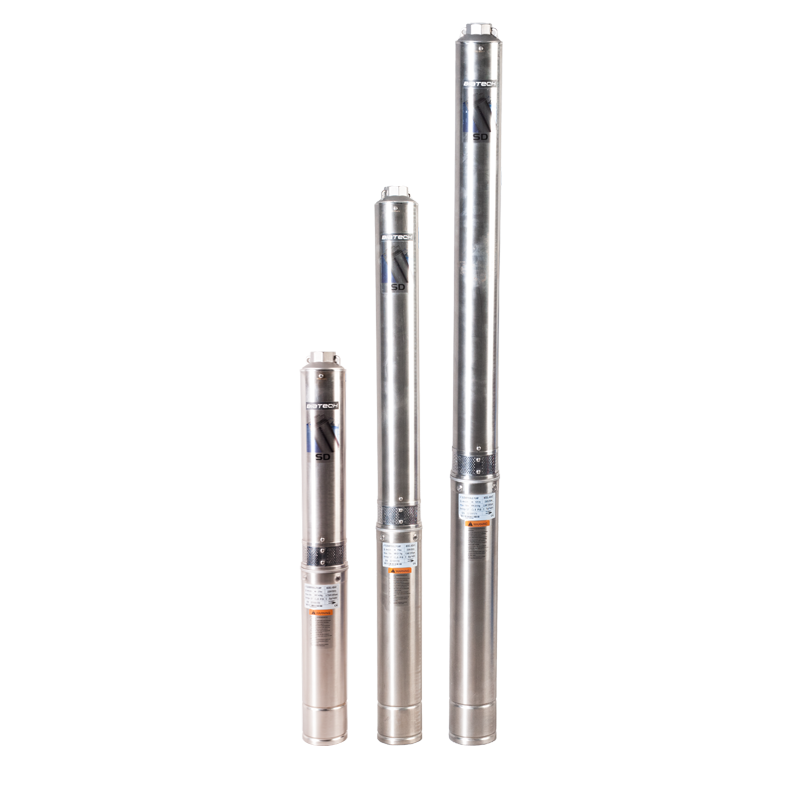 Submersible pumps are designed to deliver clean water from deep wells. An extensive range allows us to meet the requirements specified by designers, users or investors.
Submersible pumps are fitted with properly selected non-return, safety and operational information fittings. Depending on the electrical installation, the pumps can operate using a single-phase (1F) or three-phase (3F) power source.
We have pumps in both 3″ and 4″ versions.
In addition, we have stainless steel pumps available in case of difficult working conditions.
The quality of materials used ensures reliability, maintenance-free operation and control of the pumps. The selection of components and solutions is considered individually each time according to the customer. 
We also have in our offer pumps with higher parameters of TECHPRES brand.
Submersible pump 3" SMD 3/15 0,55kW/230V 1ph
Technical specifications
Power(kW): 0,55

Performance: Q 2.4m³/h at lifting height47m

Maximum lift height:62m

Pump diameter(inches):3

Height:99.5cm

Cable length: 20m
Submersible pump 3" SMD 3/25 0,55kW/230V 1ph
Technical specifications
Power(kW): 1,1
Performance: Q 2.4m³/h at lifting height79m
Maximum lift height:104m
Pump diameter(inches):3
Height:141cm
Cable length: 20m
Submersible pump 3.5" SMD 4/21 2.2kW/230V
Technical specifications
Power(kW): 2,2

Capacity: Q 4m³/h at 92m head

Maximum lifting height: 118m

Pump diameter (inches):4

Height: 139cm

Cable length: 20m
Submersible Pump 4" SMD 4/8 0,75kW/230V 1ph
Technical specifications
Power(kW): 0,75

Performance: Q 4.2m³/h at lifting height37m

Maximum lift height: 59m

Pump diameter(inches):4

Height:79cm

Cable length: 20m
Submersible pump 4" SMD 4/21 2,2kW/230V 1ph
Technical specifications
Power(kW): 2,2

Capacity: Q 4.2m³/h at a head of101m

Maximum lift height: 156m

Pump diameter (inches):4

Height: 139cmCable length: 20m