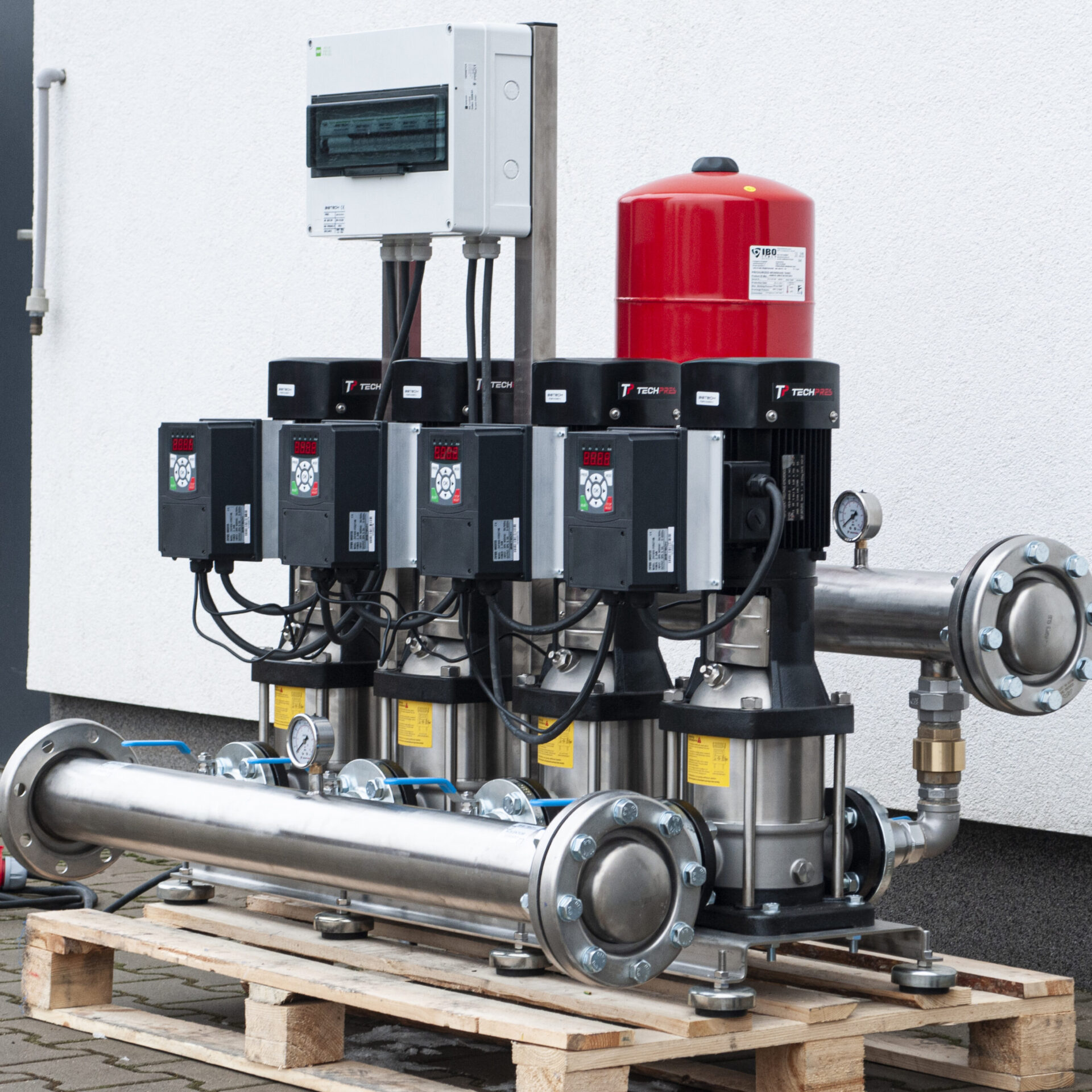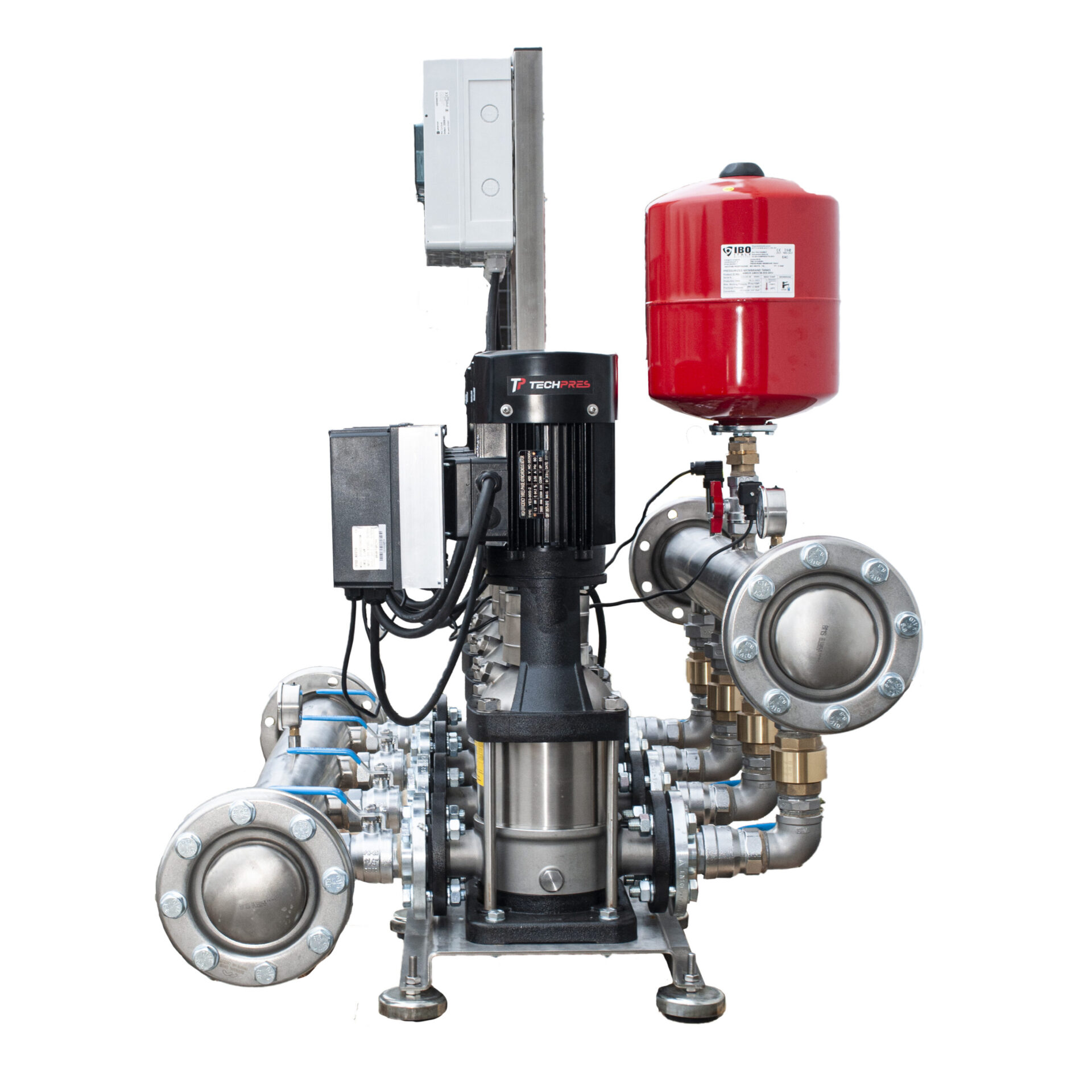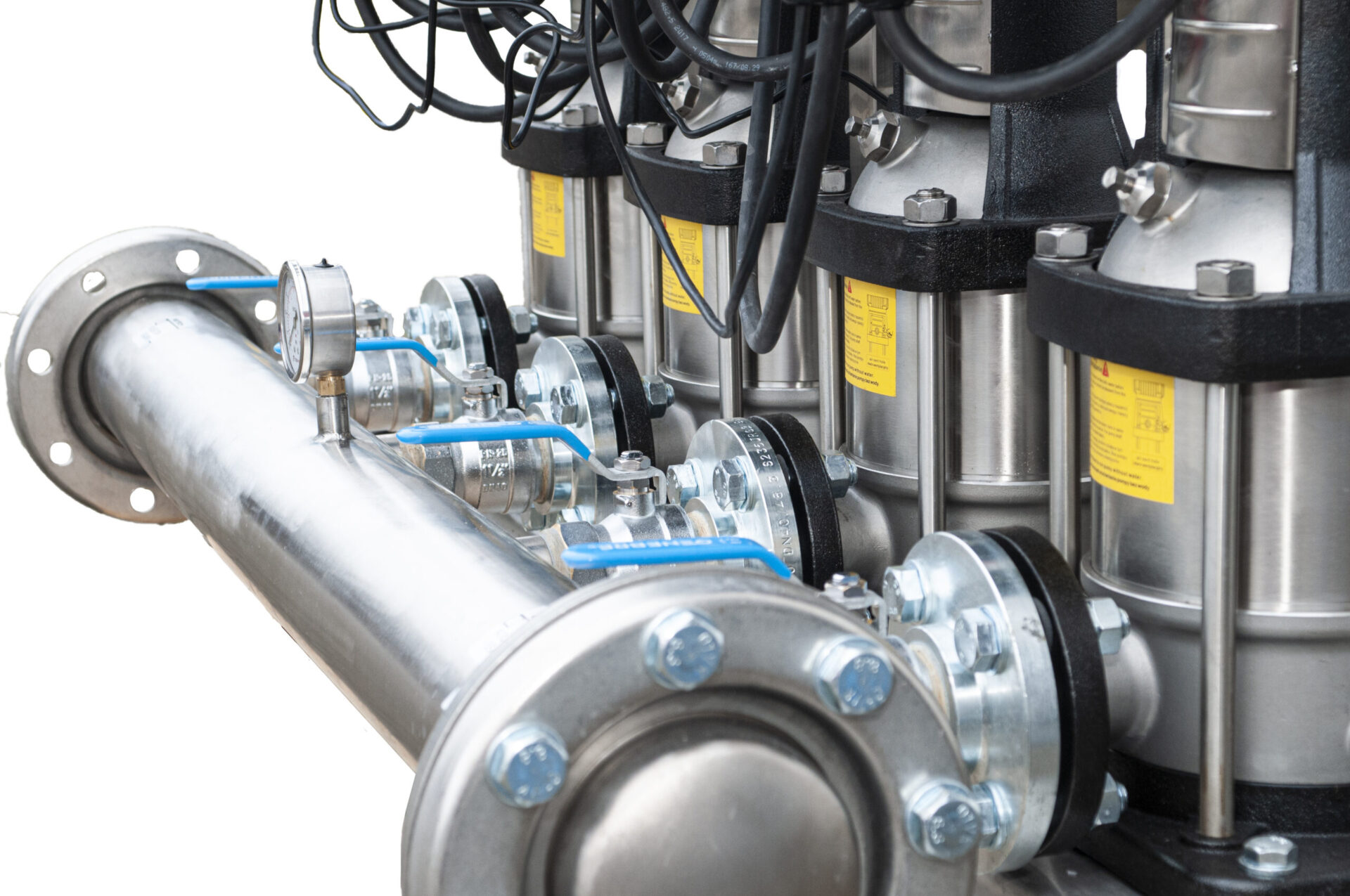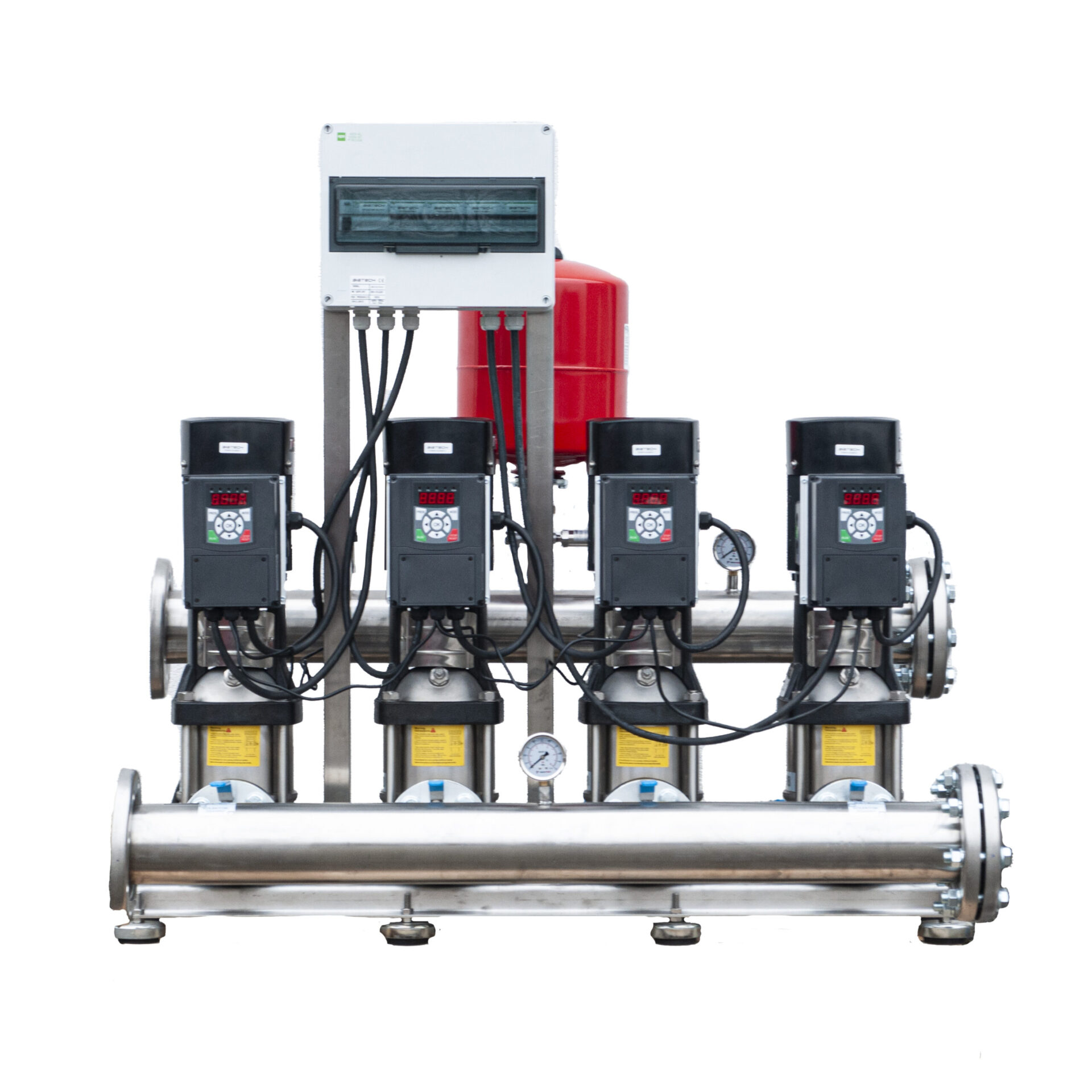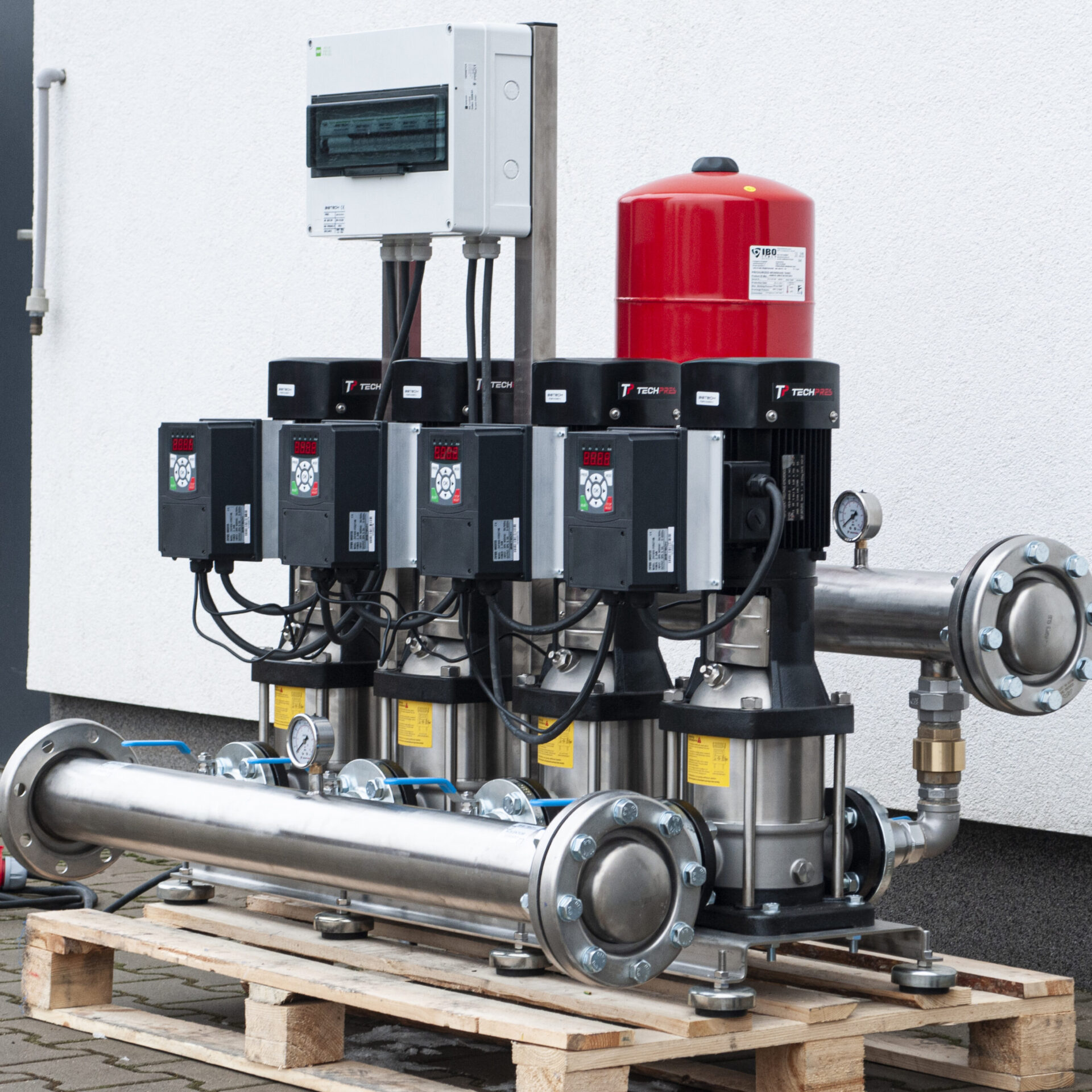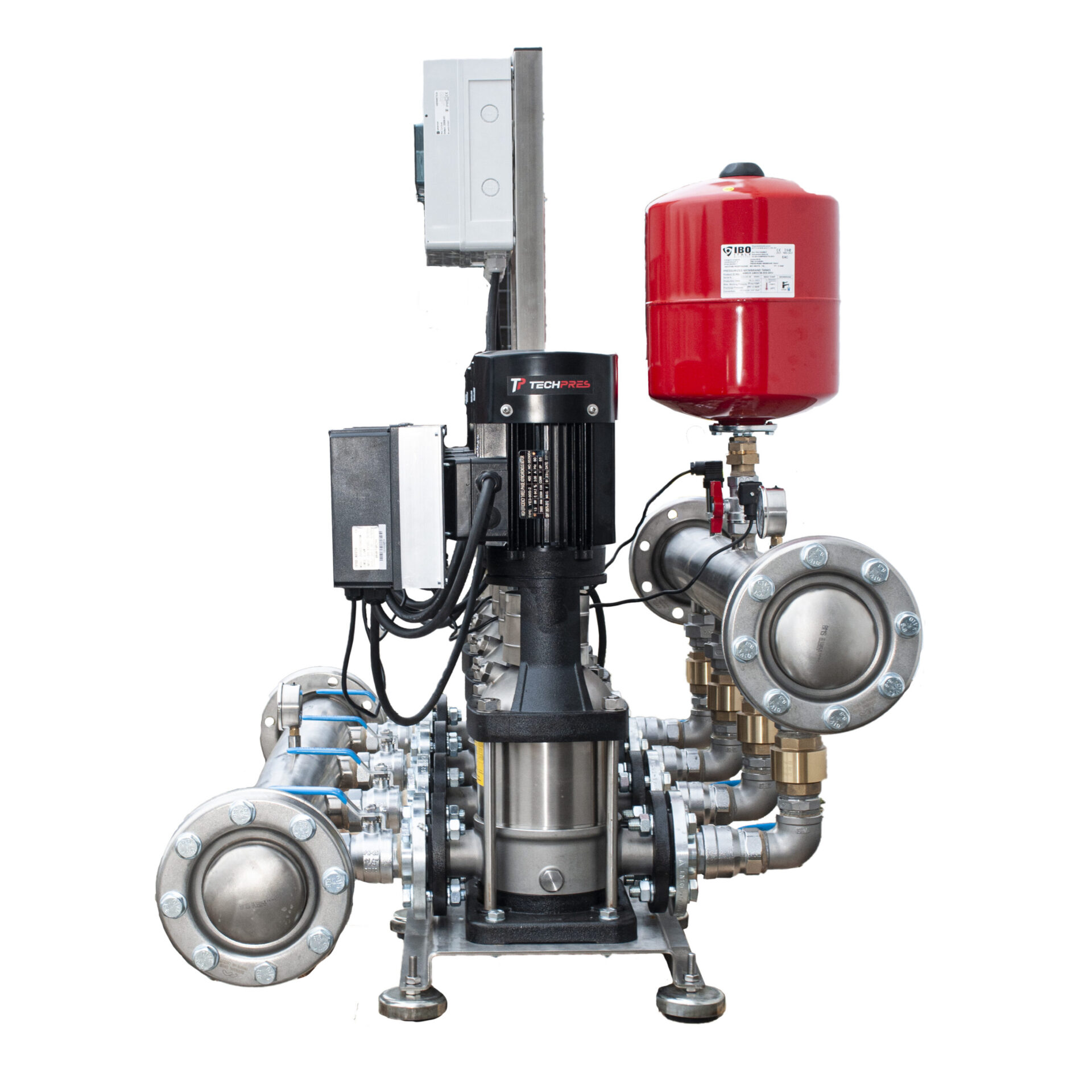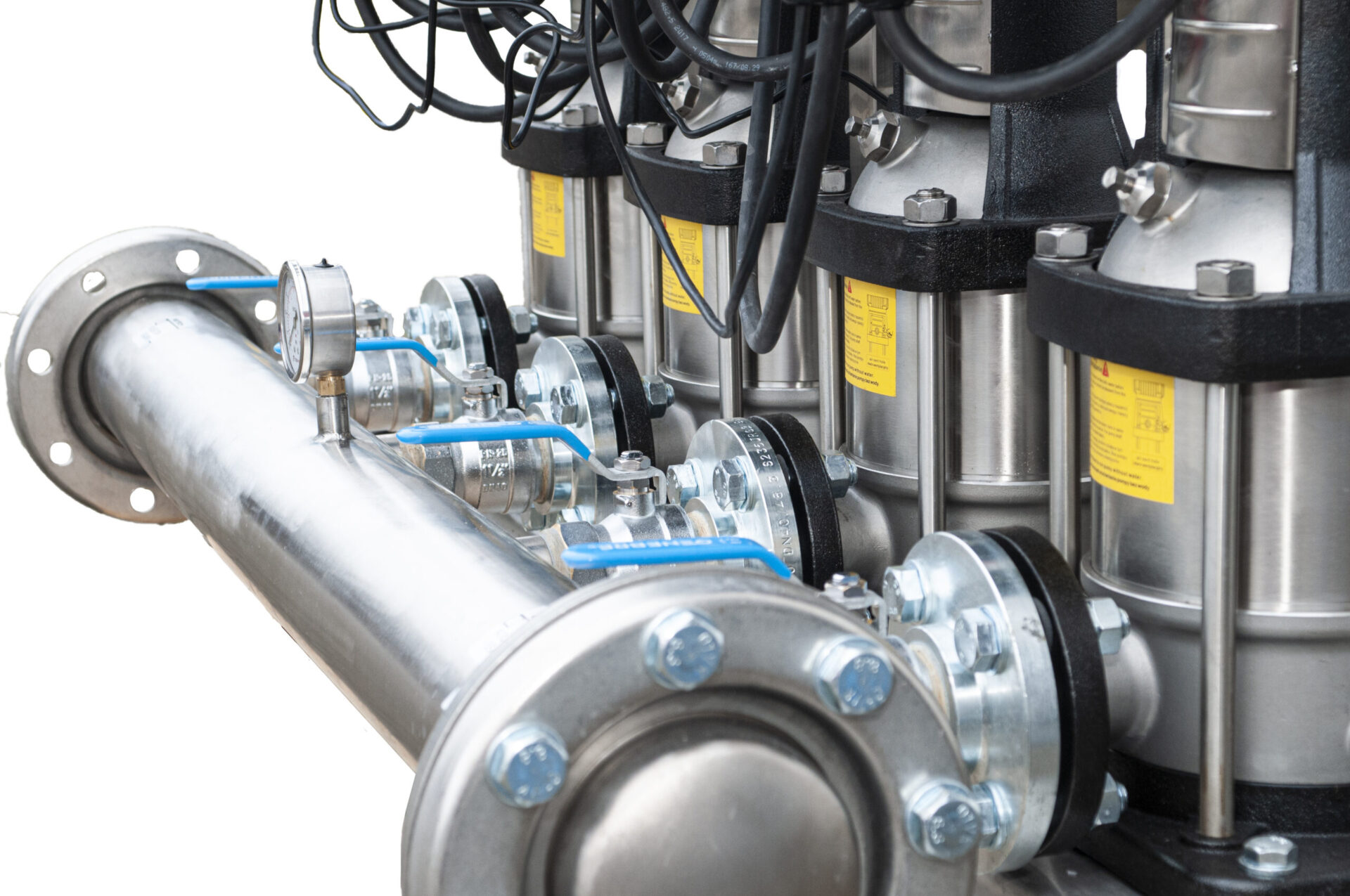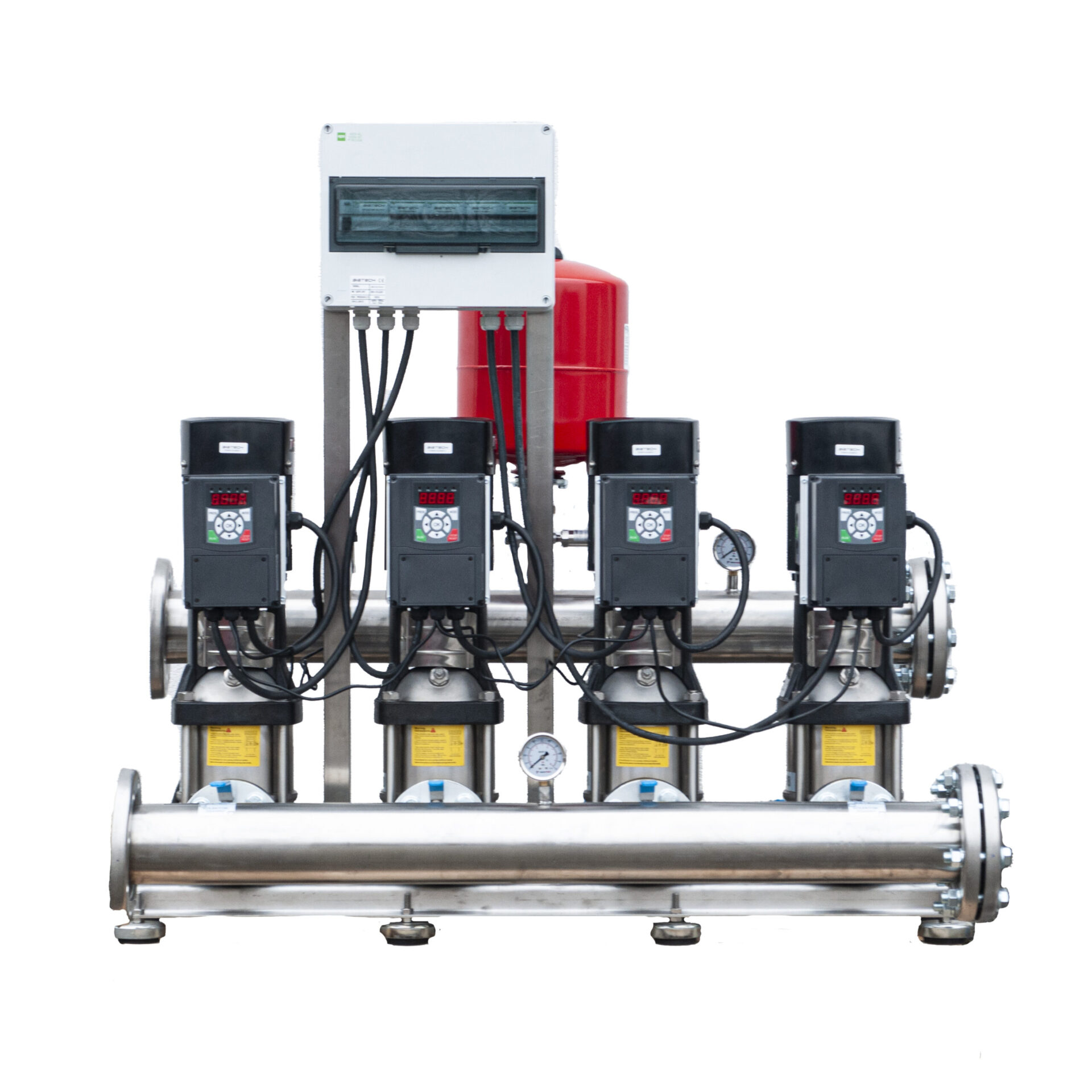 Pump sets, hydrophore sets
Pump sets, hydrophore sets by BIATECH are based on top quality Hydroo pumps. They are designed for increasing pressure or pumping water. Power supply of such systems may be executed both from water reservoirs and water supply systems.
Our solutions are based on vertical pumps (V) for water supply and inflow to the pump and on horizontal pumps (H) for water suction. Applications of BIATECH pump sets:
fire-fighting/hydrant systems;
internal and external water supply networks;
industrial installations;
irrigation and sprinkler systems.
The presented set:
Hydrophore set manufactured by BIATECH Sp. z o.o. type: ZBH/CDLF8/4/4
- Number of pumps: 4 pcs.
- Power of a single pump: 1.5 kW;
- Total power of the set: P=4×1.5 kW = 6.0 kW;
- Control: frequency converters;
- Number of frequency converters: 4 pcs.
- Pump operation: alternating;
- Overcurrent protections: 4 pcs.
- Protection against electric shock: included in the equipment;
- Manifolds of the set: DN100;
- Diaphragm tanks: 1×19 l;
- Dry-running protection: included;
- Material execution of set: stainless steel 1.4301;