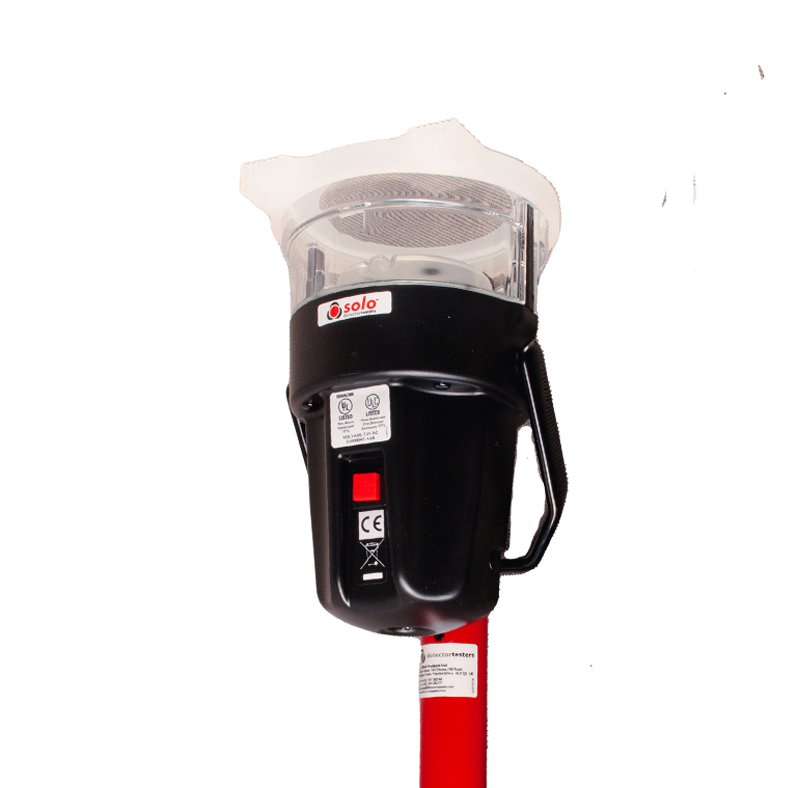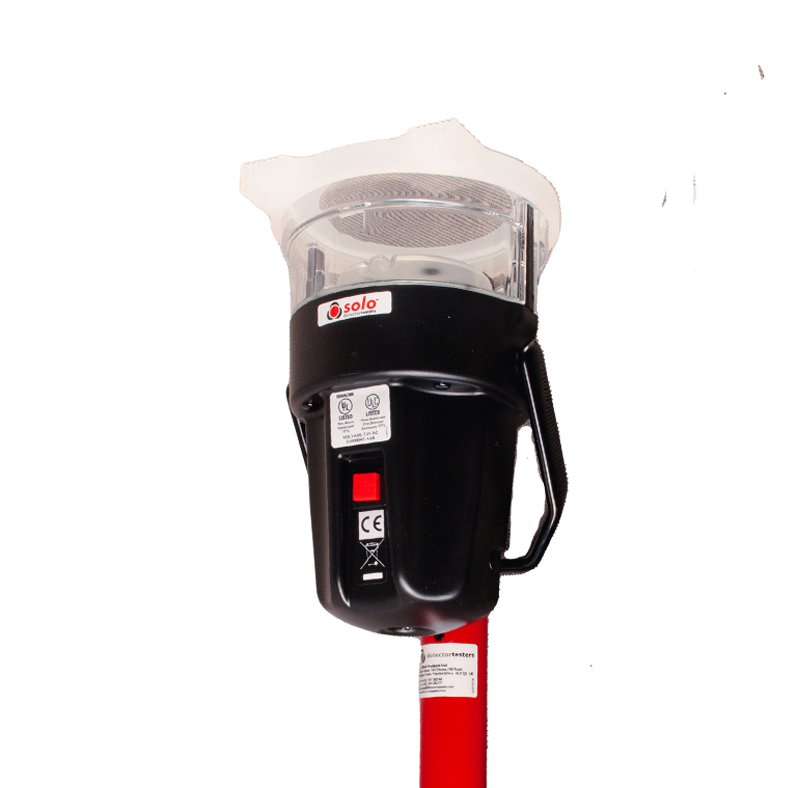 FIRE ALARM SERVICE EQUIPMENT>>
SOLO 461 TEMPERATURE DETECTOR TESTER
SOLO 461 wireless temperature detector tester
Application of the SOLO 461:
Testing of heat detectors which are excited by direct blowing of warm air onto the detector.
Detectors for which the device is intended:
Temperature sensors up to 90 °C (redundant, differential and redundant/ differential)
Device characteristics SOLO 461:
approved by many detector manufacturers,
safe and convenient as there are no power cables - battery powered (2 NiMH rechargeable batteries and quick charger),
lightweight and easy to use,
transparent diffuser for viewing the detector's LED activation,
Universal design to suit a wide range of detectors.
Equipment included in SOLO 461:
SOLO 461 Smoke Detector Test Facility,
baton with battery SOLO 770-001 (2 pcs.),
SOLO fast charger 727-001 (1 unit),
documents and instructions.
The SOLO 461 tester is compatible with:
SOLO 100/101/108 telescopic poles