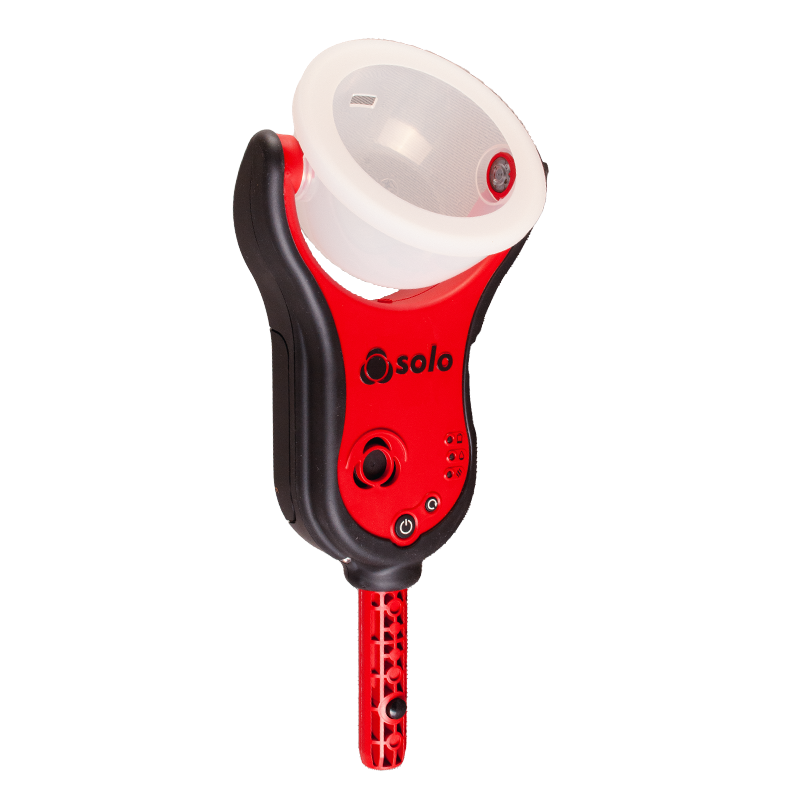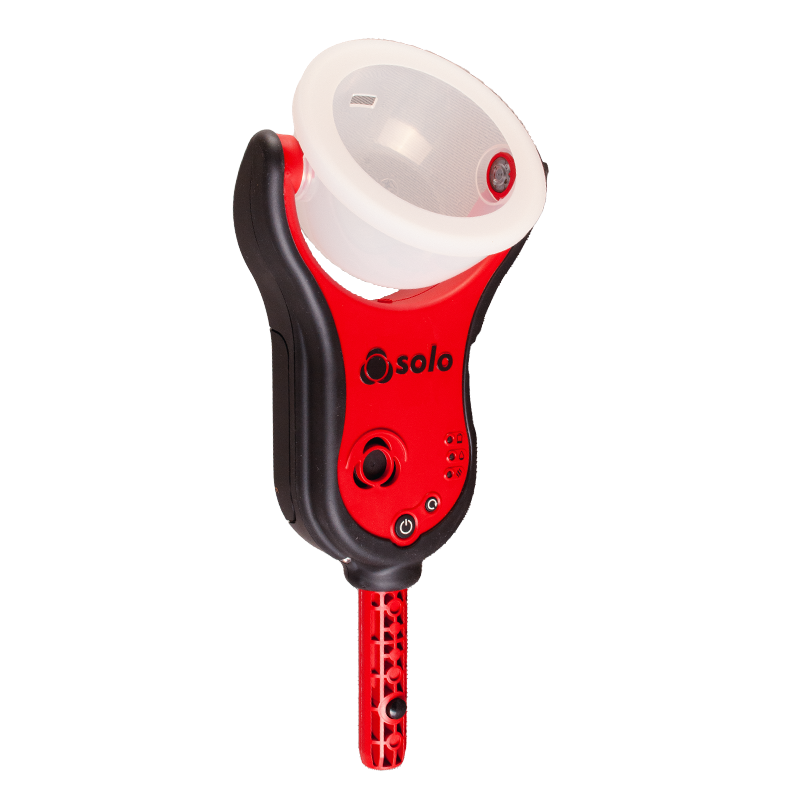 FIRE ALARM SERVICE EQUIPMENT>>
SOLO 365 Optical Smoke Detector Tester
SOLO 365 Optical Smoke Detector Tester
Application of the SOLO 365:
Testing of optical smoke detectors with a proximity sensor that automatically initiates the test (no need to press the diaphragm against the ceiling).
Detectors for which the device is intended:
Features of the SOLO 365:
approved by many detector manufacturers,
lightweight and easy to use,
Automatic LED backlighting for testing in dark rooms,
transparent diffuser to allow viewing of the detector under test,
Universal design to suit a wide range of detectors,
swing frame for use in corners,
controlled dosing using interchangeable, low-pressure hoppers,
eco-friendly (elimination of aerosol cans). 
Equipment included in SOLO 365:
SOLO 365 test head,
SOLO 370 lithium-ion battery (1 battery),
SOLO 371 smoke generator (1 unit),
SOLO ES3 smoke canister (1 unit),
USB charger SPARE106.
The SOLO 365 tester is compatible with: