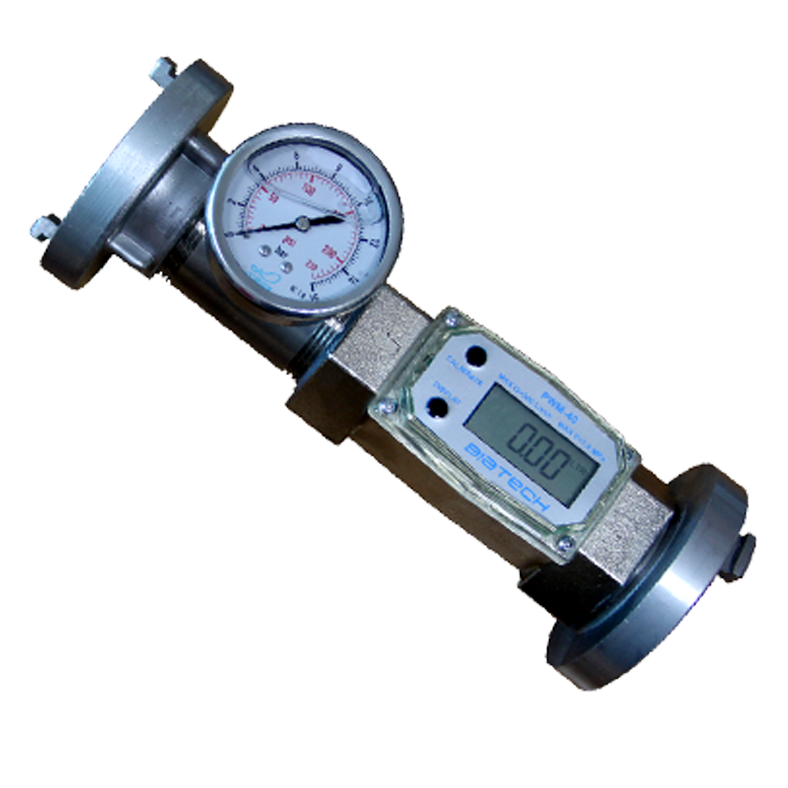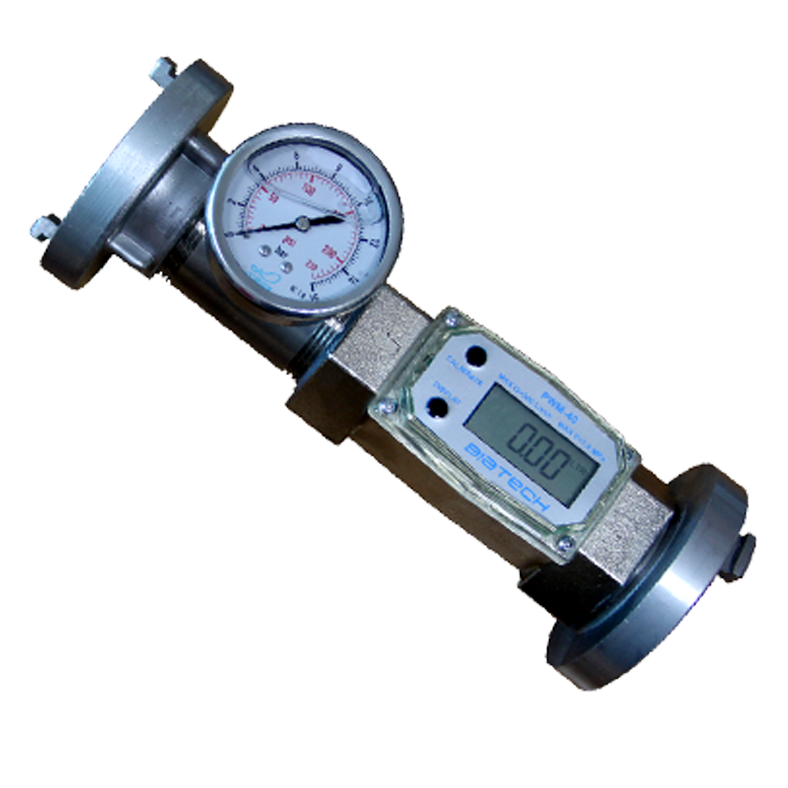 Hydrant service equipment
Portable water meter PWM40
PWM 40 is a screw meter with horizontal rotor axis, which is coupled with a pressure gauge. The device's process connections are Storz 52 connectors. The basis of the PWM 40 measurement is a moving element in the form of a turbine rotor set in motion directly by the speed of the flowing water. The number of revolutions is measured by the device's electronics. The amount of water that has flowed through the counter is displayed on the screen. It is designed to measure the flow volume of contamination-free cold water.
Operating parameters:
maximum flow Qmax= 300 l/min,
maximum pressure Pmax = 1.6 MPa,
nominal diameter of the device DN40,
purpose: cold water, water from internal hydrants,
Connection: Storz 52,
display screen with 6 digits,
glycerine filled pressure gauge, 0-16 bar, class 1.6,
Power supply: 2 AAA batteries,
construction material: stainless steel, aluminium, plastic,
dimensions: 280x100x130 mm,
weight: 1.55 kg.