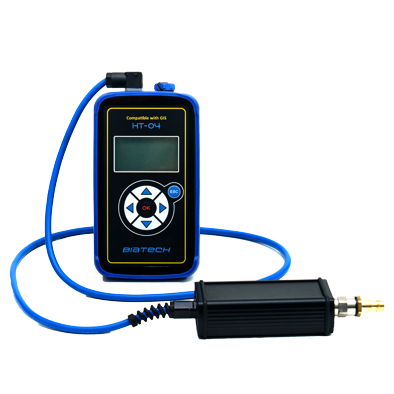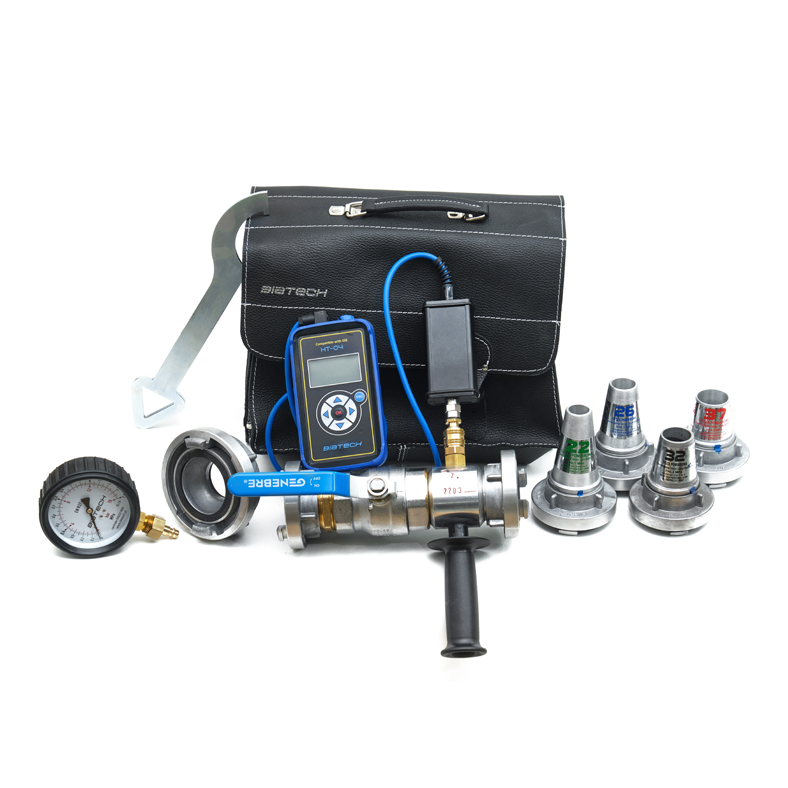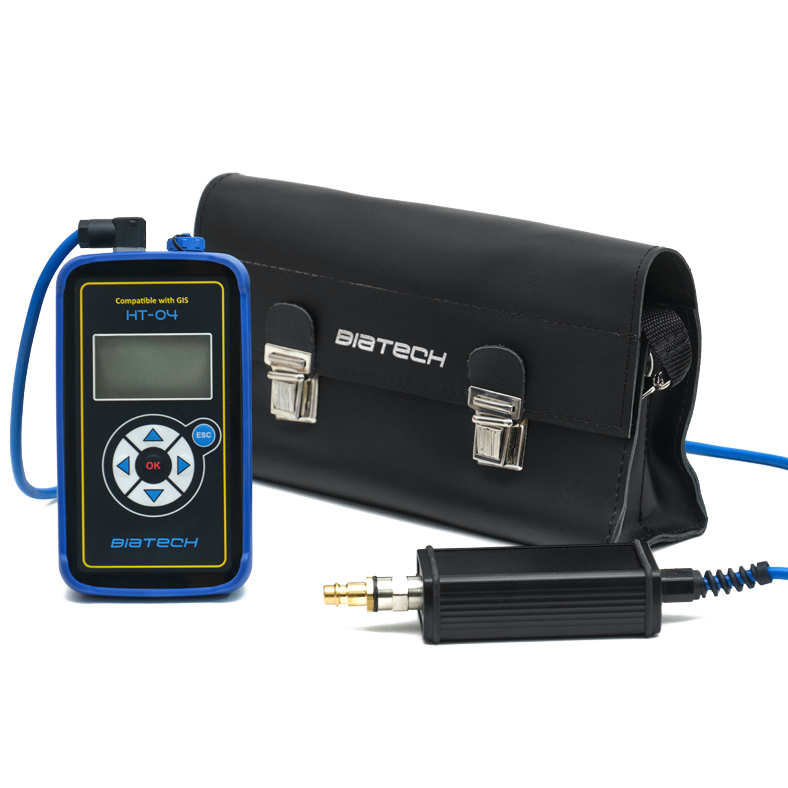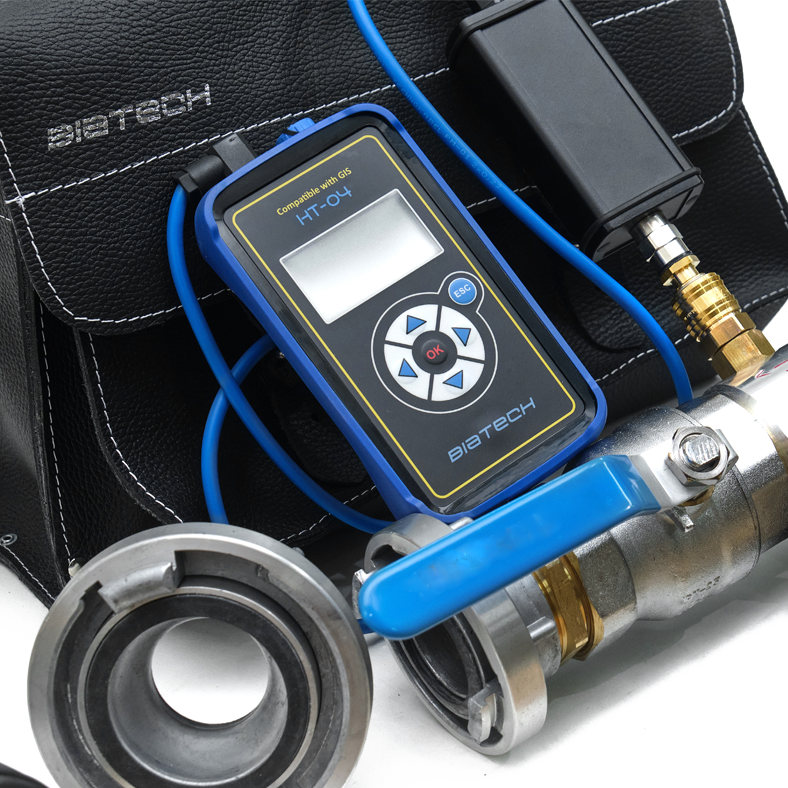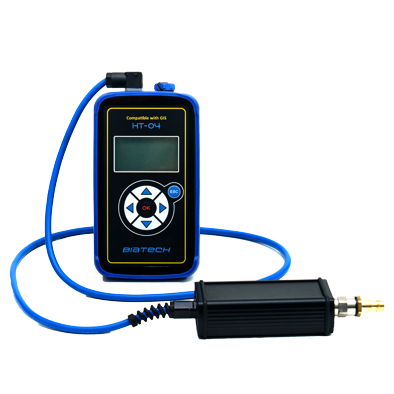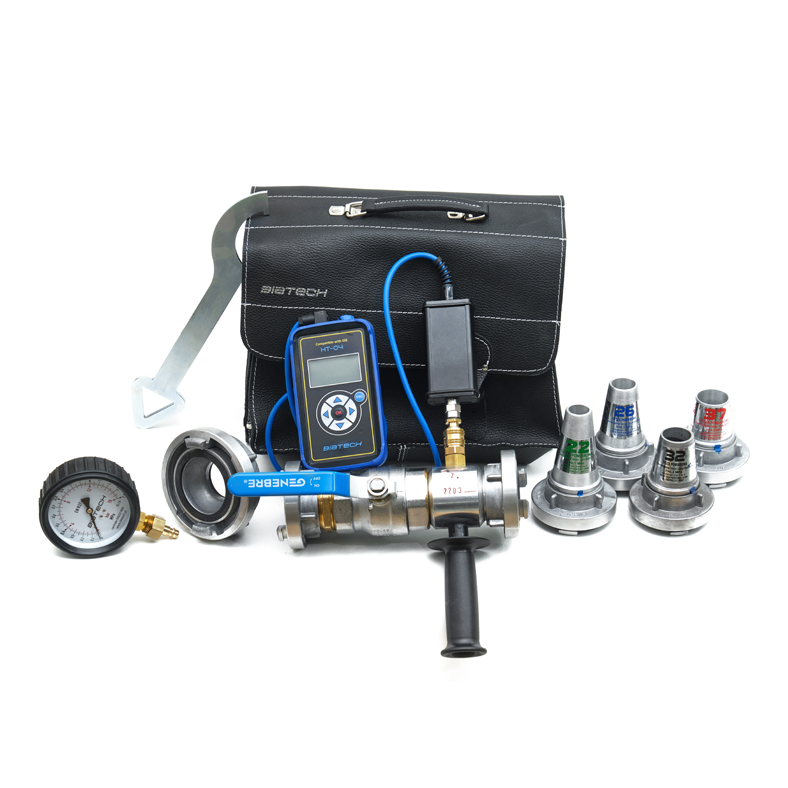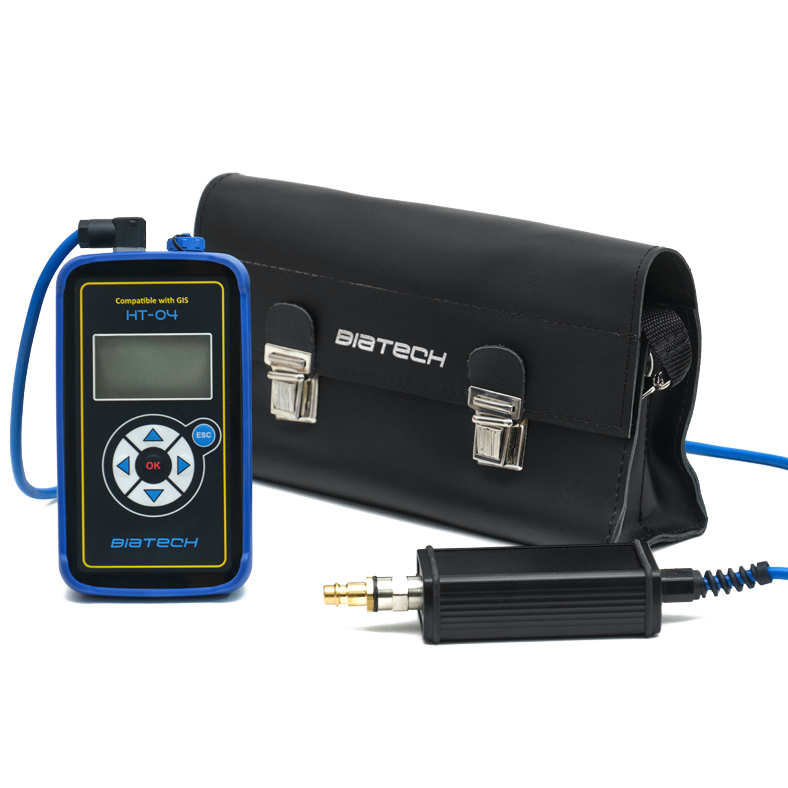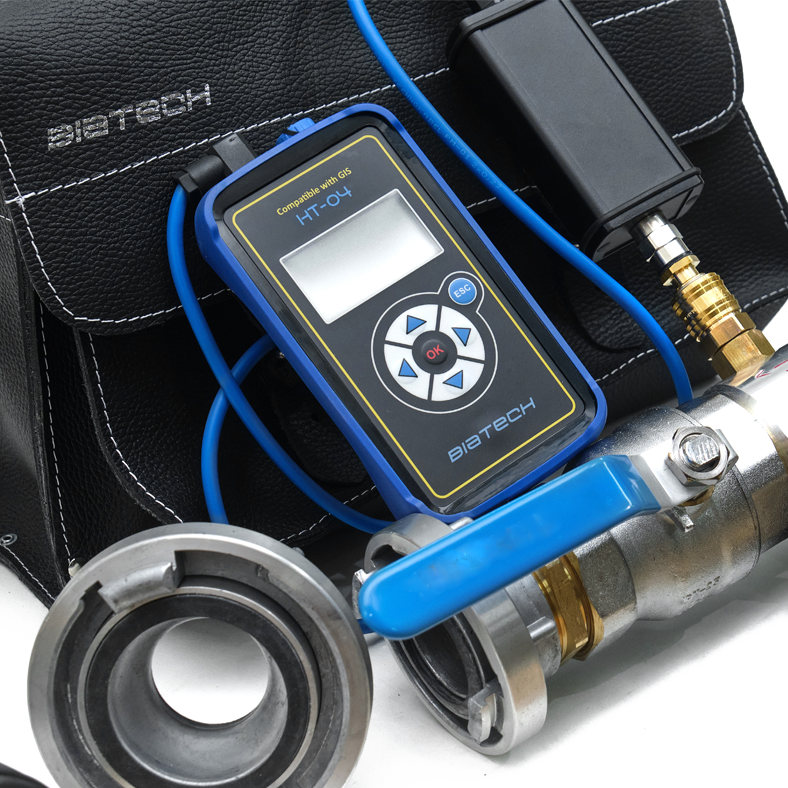 Hydrant service equipment >>>
HT-04 with GPS electronic pressure and performance measurement 
Application of HT-04 device:
electronic measurement of pressure and output of hydrants with determination of global position of the device.
The device is designed for hydrants:
internal DN25, DN33, DN52,
external DN80, DN100, DN150.
Characteristics of HT-04 device:
is an alternative to pressure gauges,
hydrostatic and hydrodynamic pressure measurement,
free choice of pressure and capacity units,
GPS reception function, i.e. determining the global position of the device,
chronological numbering of measurements from hydrants,
internal memory (100 results of hydrant measurements including GPS positions),
possibility to define any DN diameter for measurement,
powered by a built-in rechargeable battery,
Battery charging and data export to a computer is done via the USB output,
menu in Polish, German and English, intuitive operation,
backlit screen,
consists of components based on top-of-the-range electronic equipment.
Equipment included:
HT-04 device with GPS,
mains charger,
car charger,
lanyard,
transport bag,
the technical and propulsion documentation,
Certificate of Inspection,
declaration of conformity.
HT-04 device is fully compatible with other BIATECH products:
HYDRO-TEST device for hydrant efficiency testing
HYDRO-TEST IN device for testing efficiency of indoor hydrants
HYDRO-TEST OUT device for testing efficiency of external hydrants
SamSerwis software
SamSerwis GIS software
BIATECH Studio software