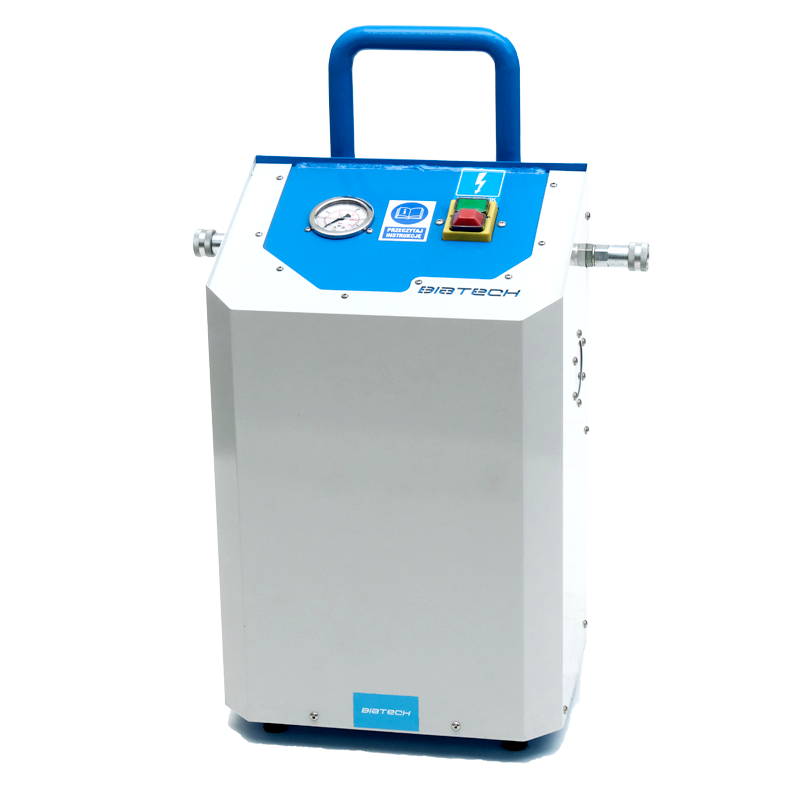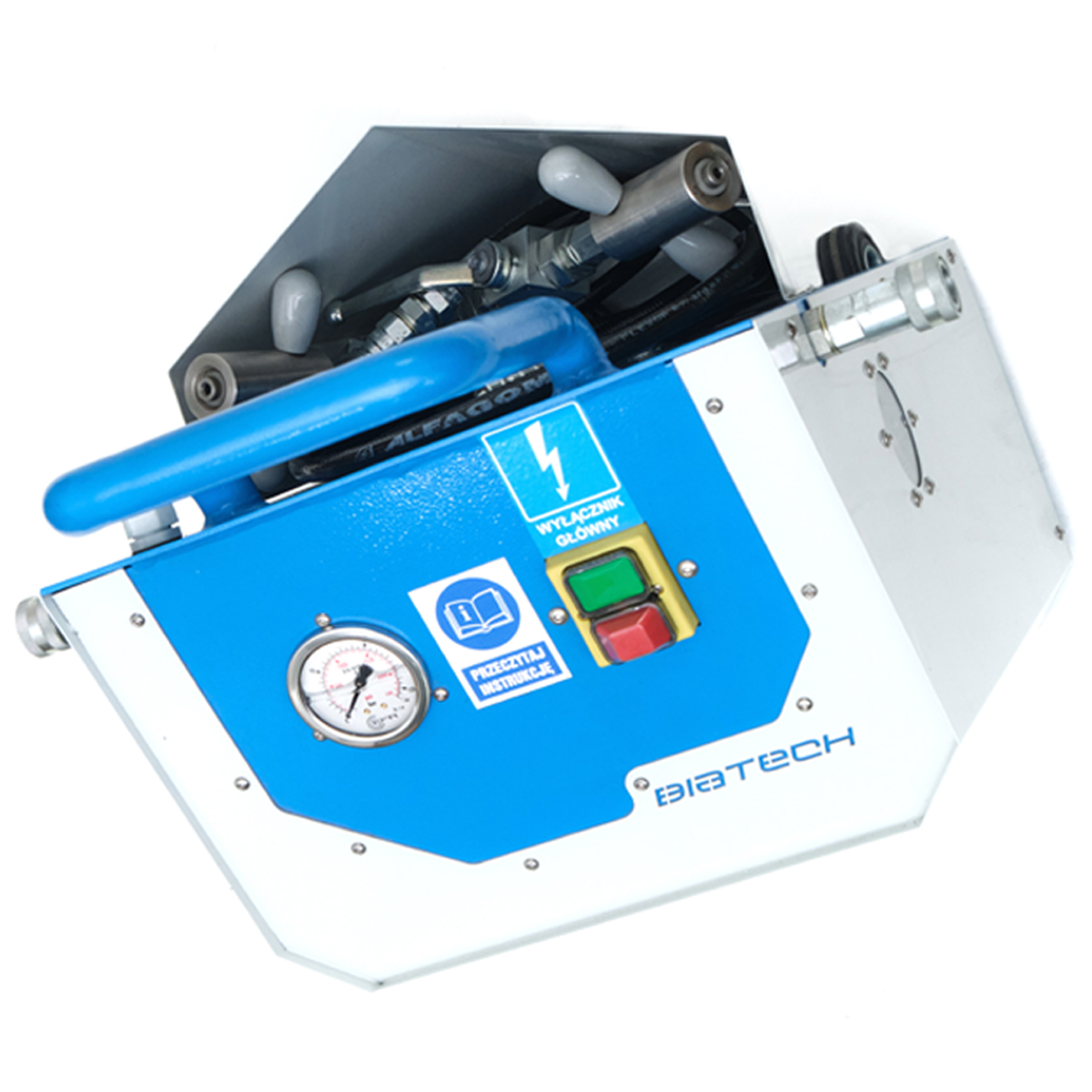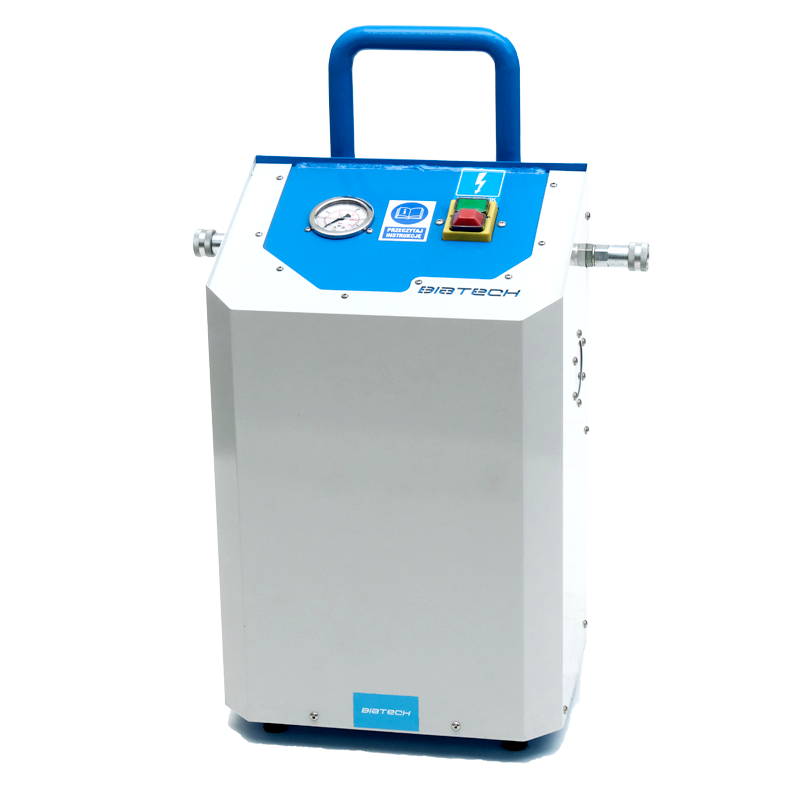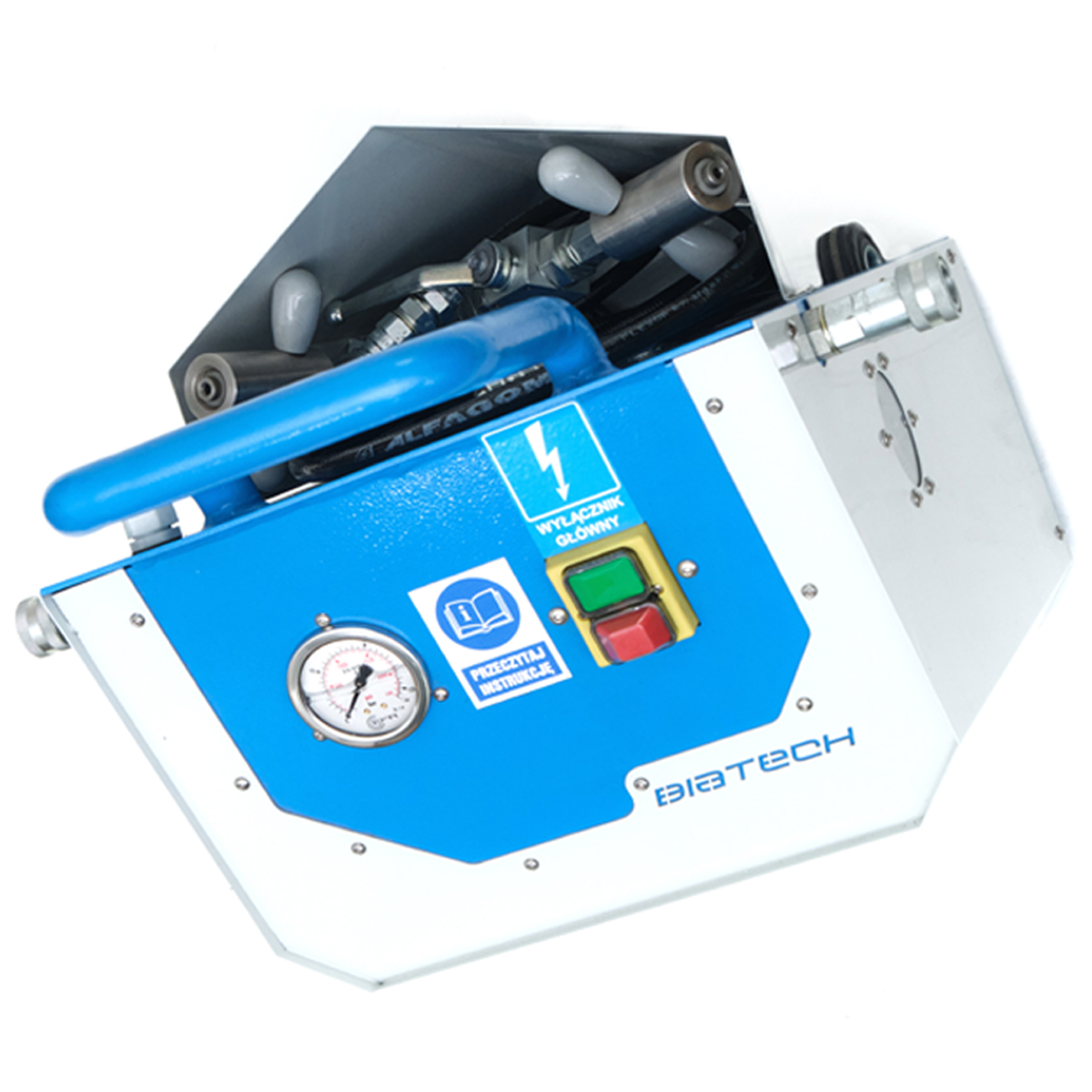 Fire extinguisher service equipment >>>
PW-2 carbon dioxide extruder
The use of the PW-2 carbon dioxide extruder:
filling of portable pressure cylinders,
refilling of cylinders in which carbon dioxide losses have been identified.
Fire extinguishers for which the PW-2 is designed:
all pressure cylinders from 2 kg to 40 kg
Characteristics of the PW-2 carbon dioxide compressor:
has a wide range of applications, including in extinguisher maintenance shops and workshops,
an efficient stationary unit that allows precise filling of tanks with carbon dioxide,
CO2 cylinders can be used as a source of carbon dioxide,
has a connector suitable for connecting a stationary cylinder scale,
mobile device.
The equipment included in the PW-2 carbon dioxide pumping machine:
electric motor,
piston pump for liquid carbon dioxide,
pressure gauge,
electromagnetic switch,
Power cable,
safety valve,
carbon dioxide hoses with valves and quick-release couplings to connect the base and refill cylinders,
cable pocket,
warranty card,
declaration of conformity,
technical and operational documentation.
The PW-2 carbon dioxide extruder can be retrofitted with the following components:
spare tube with valves
stationary cylinder scale
CO2 cylinder