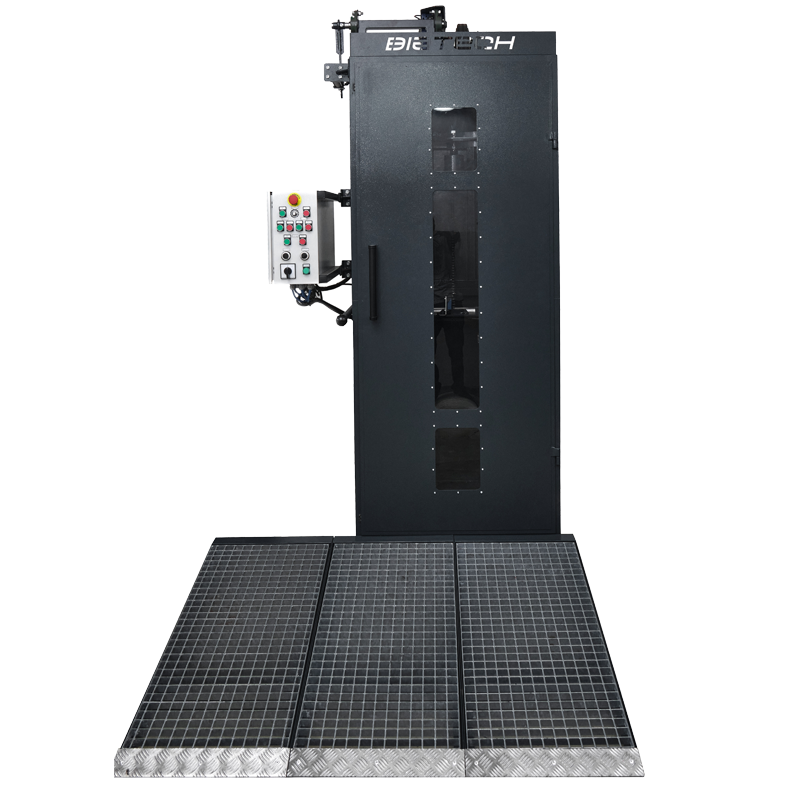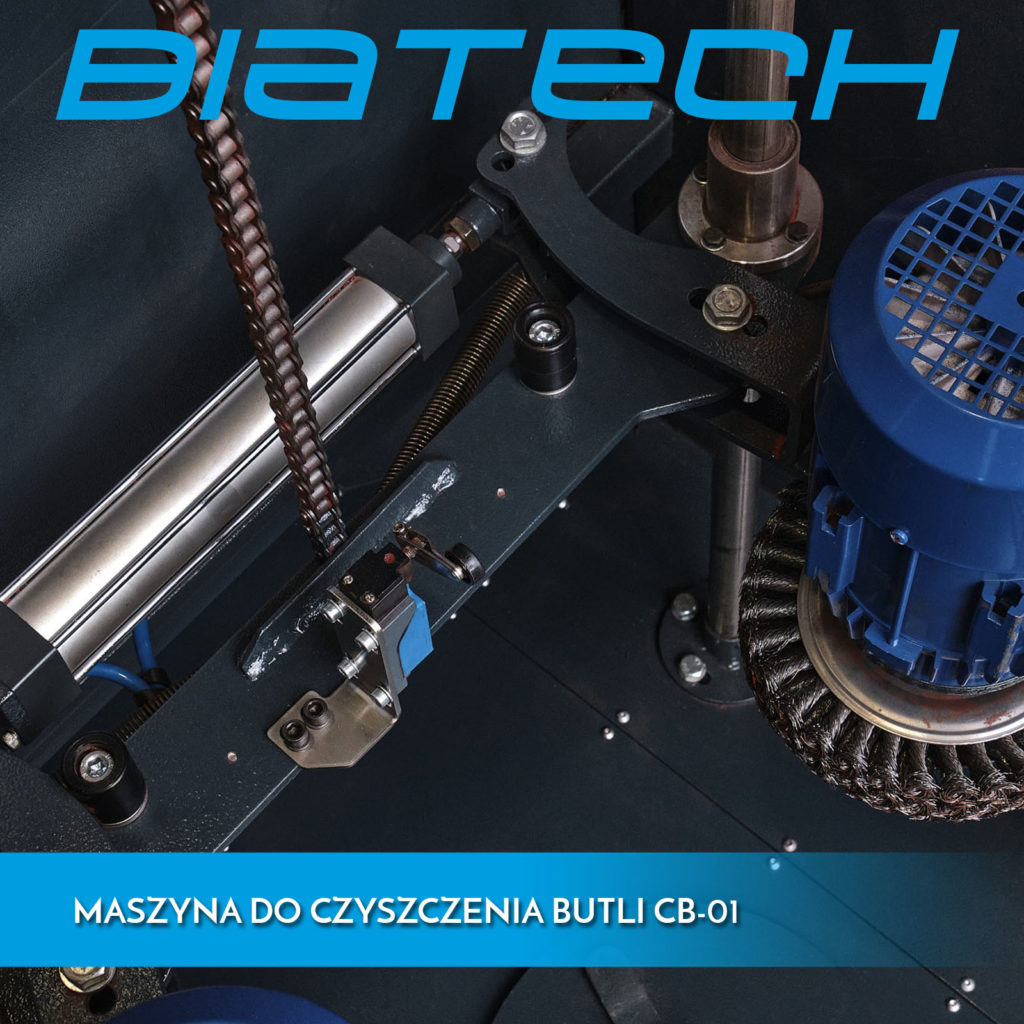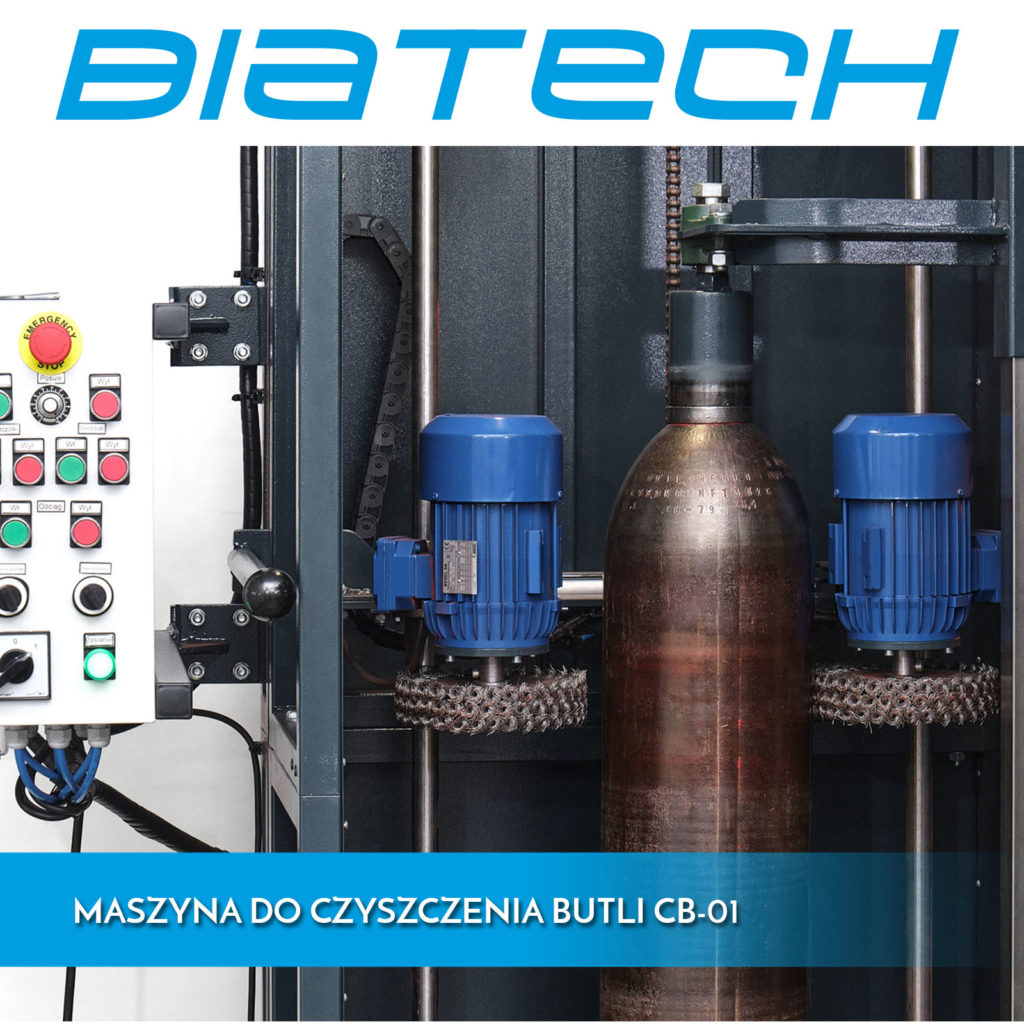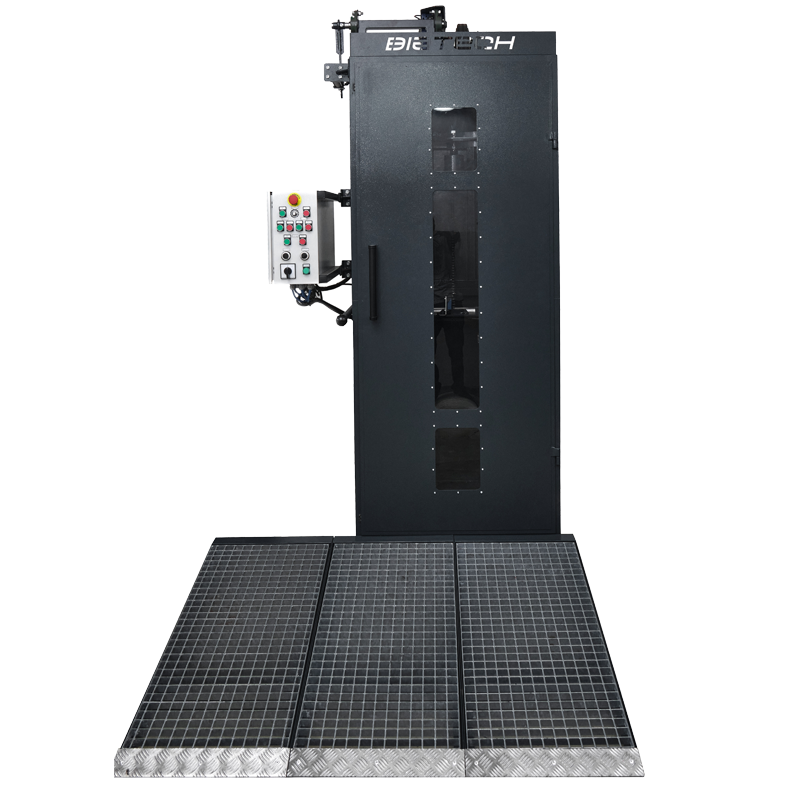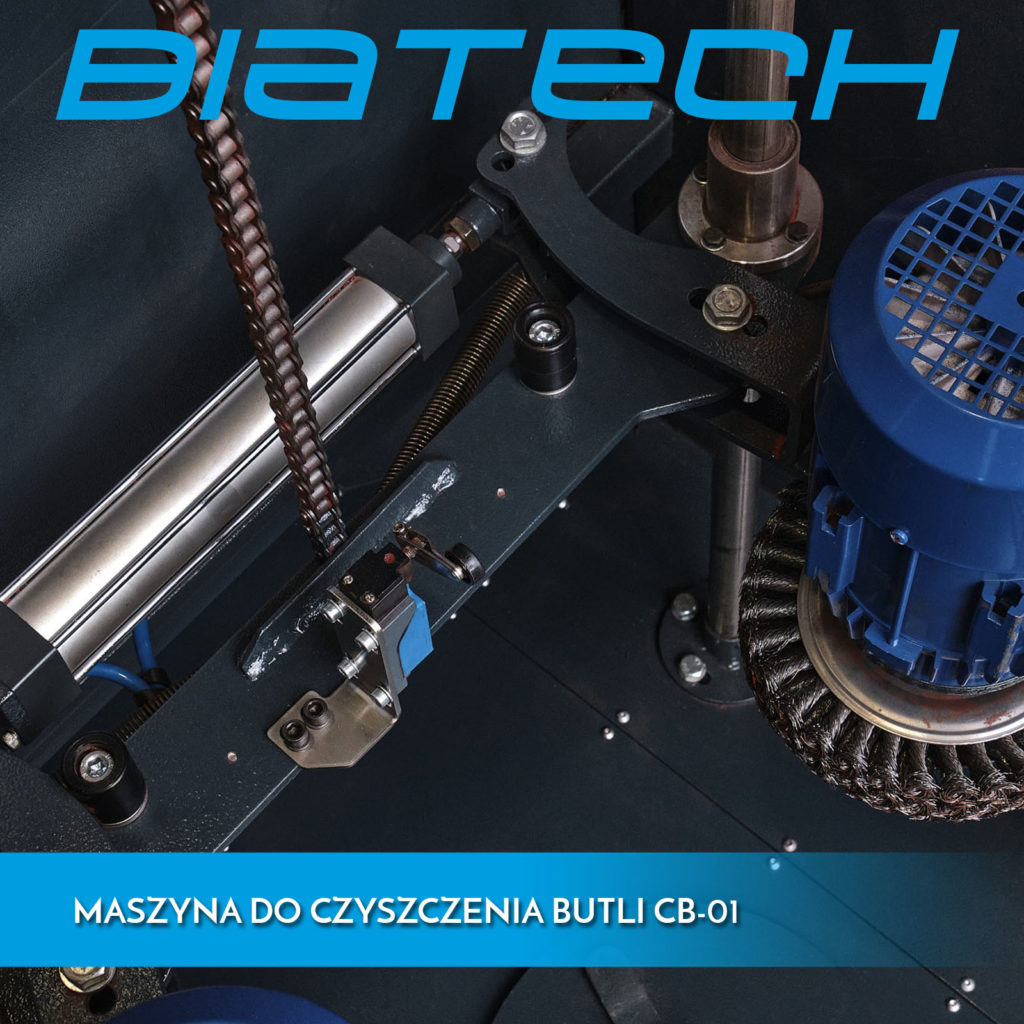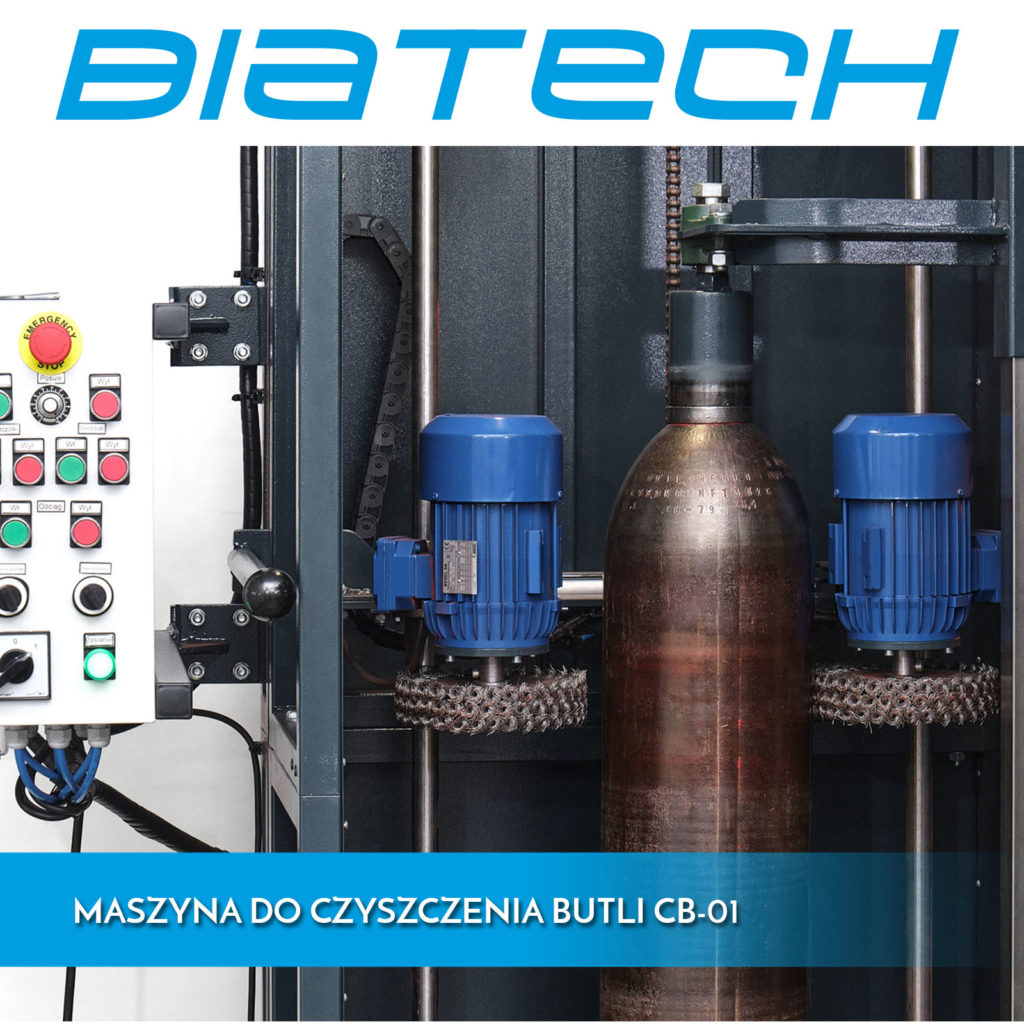 Fire extinguisher service equipment >>>
CYLINDER CLEANING MACHINE CB-01
Cylinder cleaning machine CB-01
Use of the CB-01 cylinder cleaning machine:
removal of paint, stickers, rust from technical gas cylinders and fire extinguishers,
cylinder painting (thanks to the possibility of rotating the cylinder with the door open).
Cylinders for which the machine is designed:
all cylinders with a height of 200-1700 mm and a diameter of 20-260 mm.
Characteristics of the CB-01 cylinder cleaning machine:
has a wide range of applications, including in plants servicing technical gas cylinders, as well as in the fire protection industry,
The working platform allows the cylinder to be placed in the chamber without the need to adapt the floor (if the unit is purchased without a working platform, a 24 cm rise must be made in the floor),
The cylinder is cleaned by brushes that are driven by electric motors,
the cleaning mechanism moves in a reciprocating motion from bottom to top,
The brush position can be changed at any time by unlocking the feed drive mechanism and moving the brush position lever,
Dust and dirt are discharged outside the cleaning chamber via an extraction funnel,
LED lighting of the cleaning chamber,
stationary device.
Equipment included in the CB-01 cylinder cleaning machine:
cleaning machine CB-01,
top adapter internal diameter 80 mm,
top adapter inner diameter 42 mm,
bottom adapter for large cylinders,
bottom adapter for small cylinders,
pneumatic brush feed control,
external brush position adjustment lever,
warranty card,
technical and operational documentation.
The CB-01 cylinder cleaning machine can be retrofitted with the following components:
platform
compressed air gun with additional connection