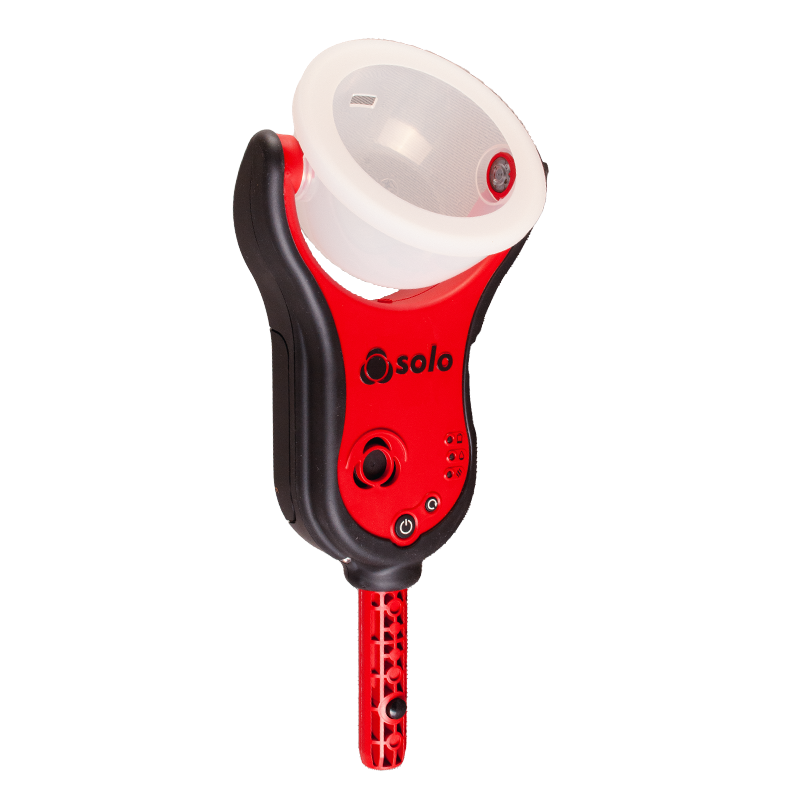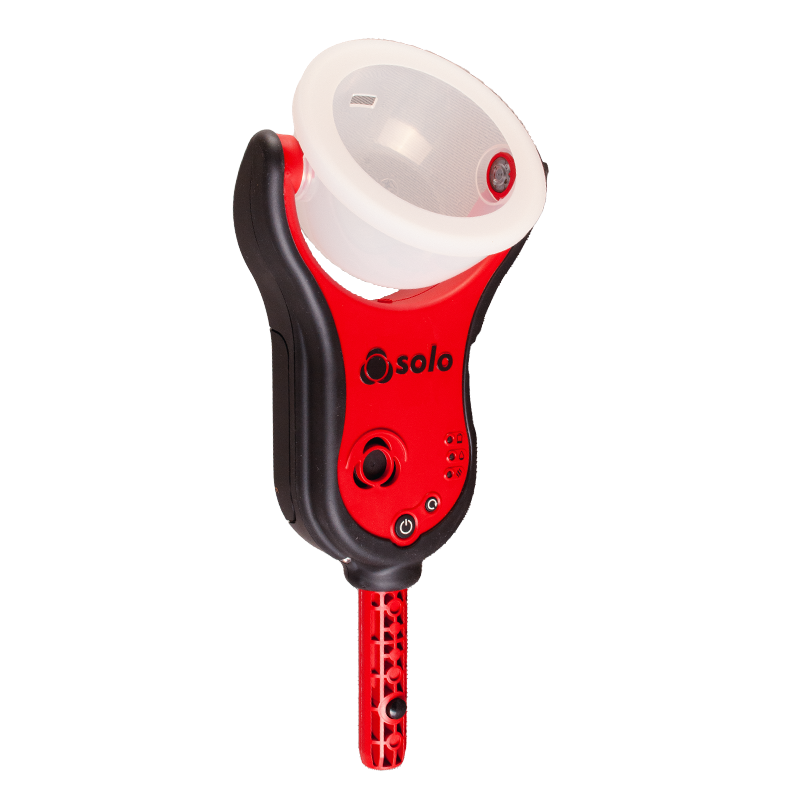 FIRE ALARM SERVICE EQUIPMENT>>
SOLO 365 Optical Smoke Detector Tester
SOLO 365 Optical Smoke Detector Tester
Zastosowanie urządzenia SOLO 365:
Badanie optycznych czujek dymu z czujnikiem zbliżeniowym automatycznie inicjującym test (brak potrzeby dociskania membrany do sufitu).
Detectors for which the device is intended:
Charakterystyka urządzenia SOLO 365:
approved by many detector manufacturers,
lightweight and easy to use,
automatyczne podświetlenie LED do testów w ciemnych pomieszczeniach,
przezroczysty klosz umożliwiający podgląd testowanej czujki,
uniwersalna budowa pasująca do szerokiej gamy czujek,
ramka huśtawkowa do stosowania w kątach,
kontrolowane dozowanie z użyciem wymiennych, niskociśnieniowych zasobników,
ekologiczny (wyeliminowanie puszek z aerozolem). 
Wyposażenie wchodzące w skład SOLO 365:
głowica testująca SOLO 365,
bateria litowo-jonowa SOLO 370 (1 szt.),
generator dymu SOLO 371 (1 szt.),
zasobnik dymu SOLO ES3  (1 szt.),
ładowarka USB SPARE106.
Tester SOLO 365 jest kompatybilny z: