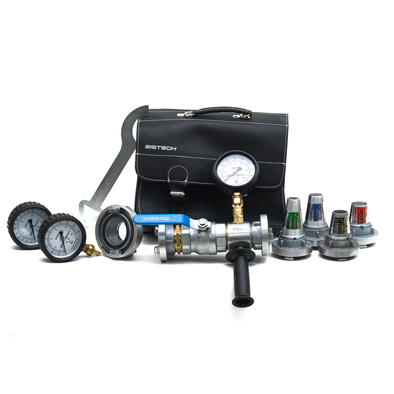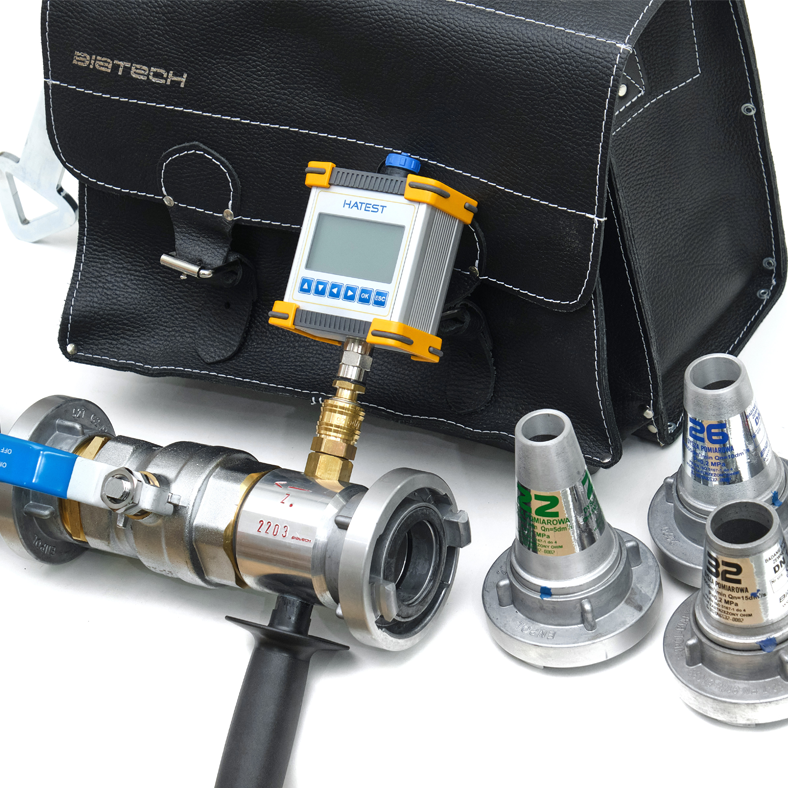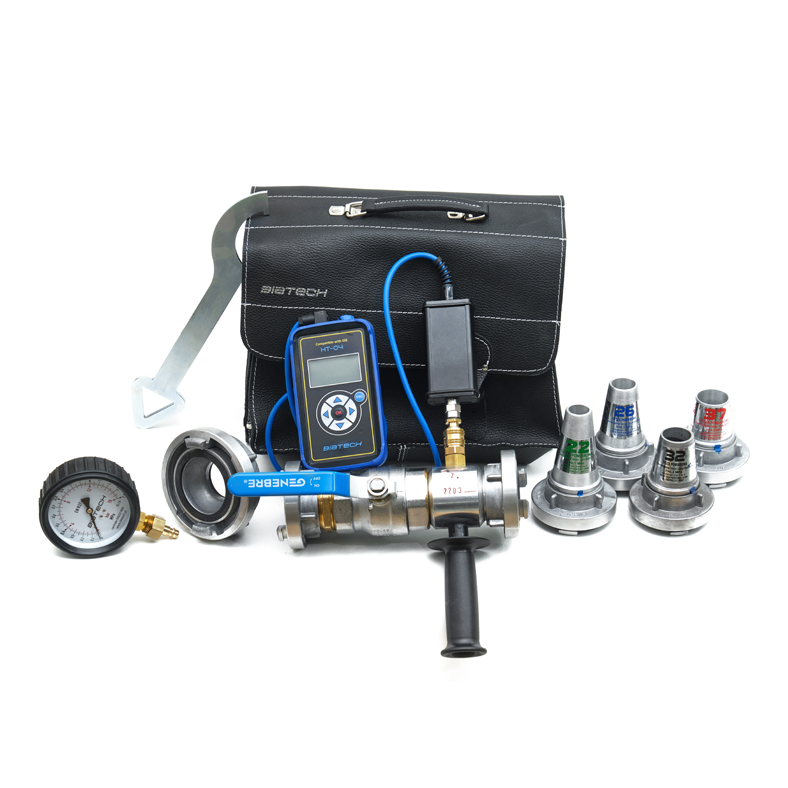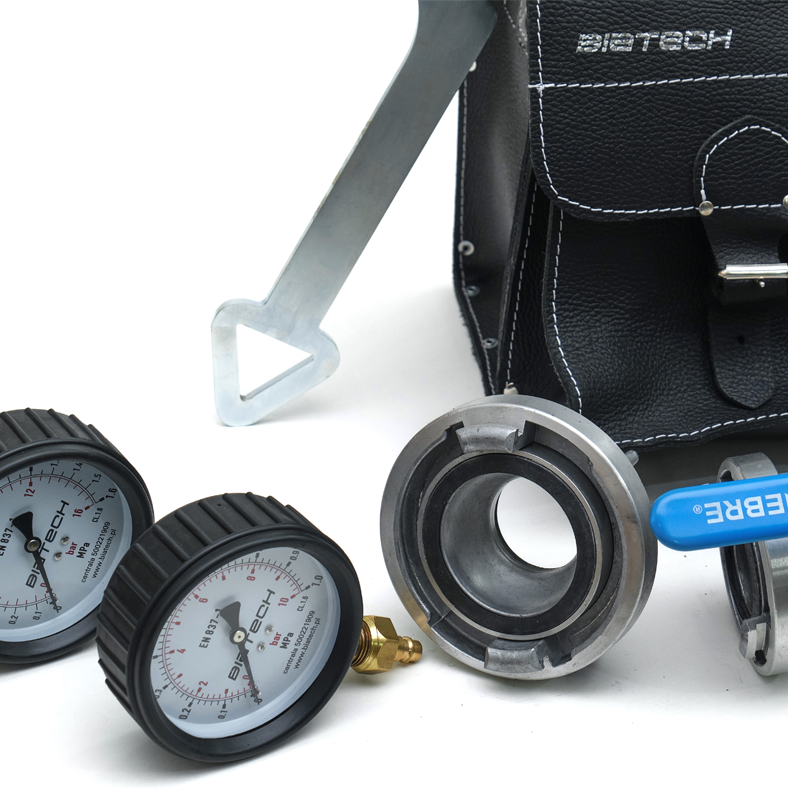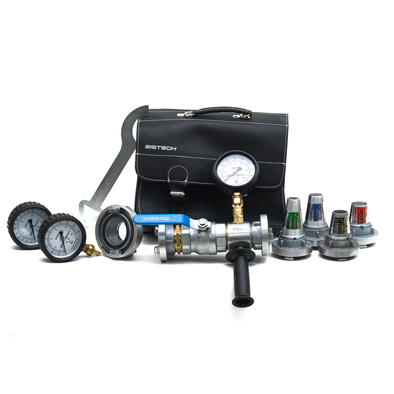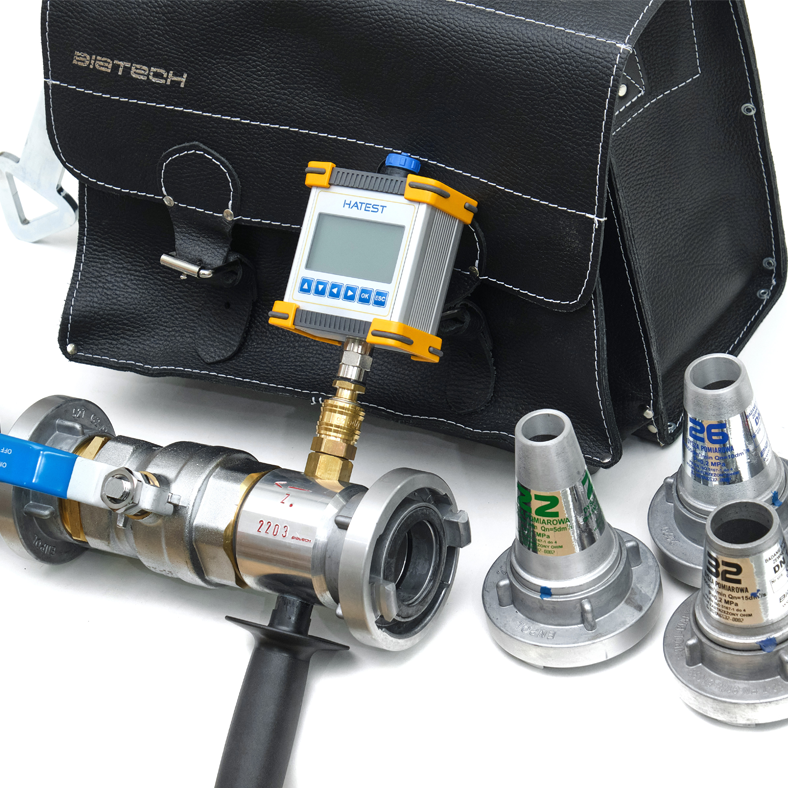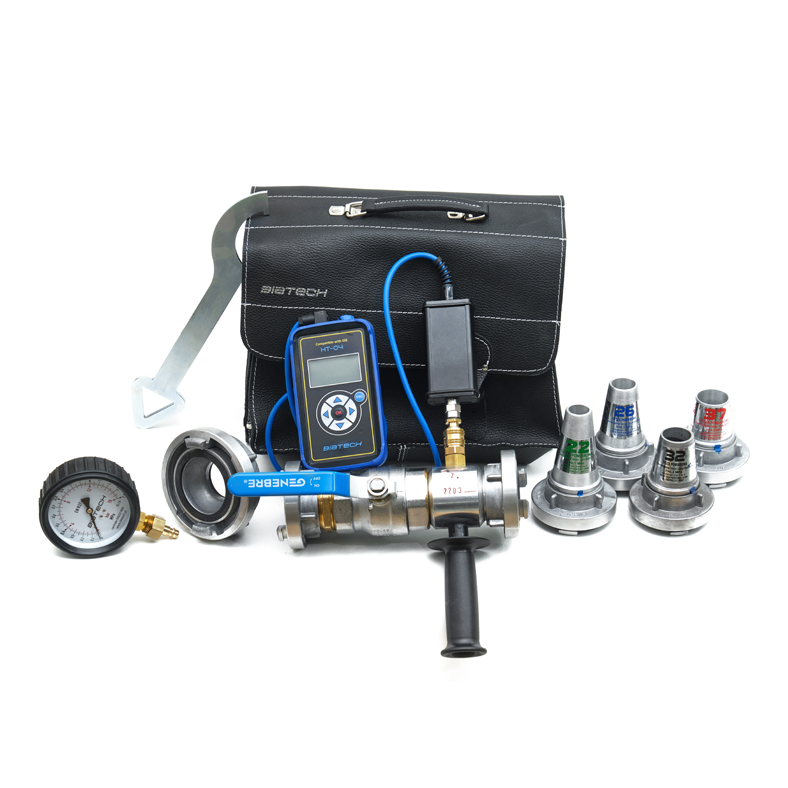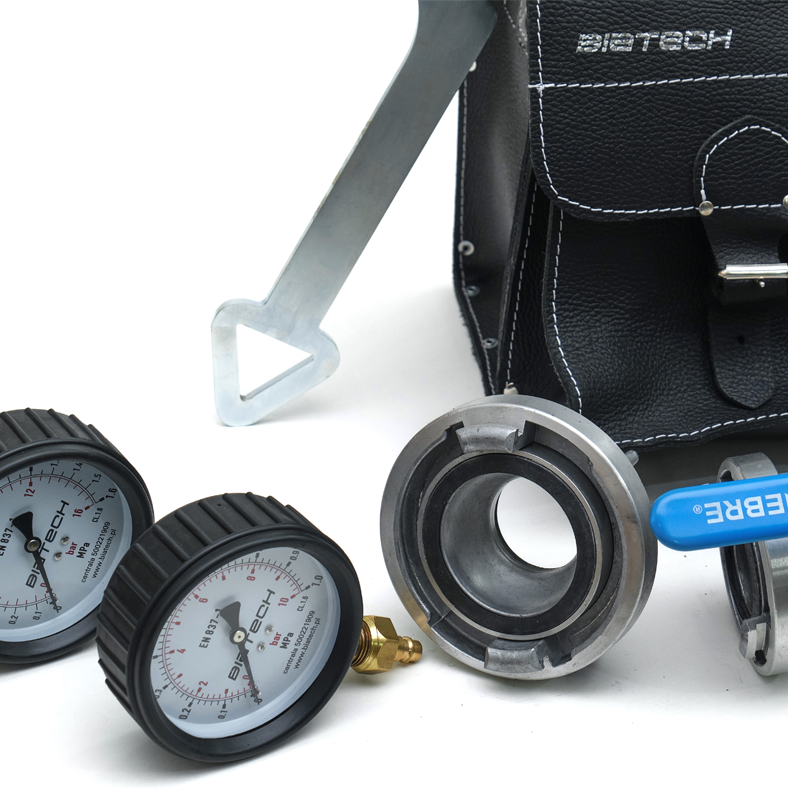 Hydrant service equipment
HYDRO-TEST-Z jest urządzeniem służącym do serwisowania, sprawdzania wydajności i okresowych przeglądów hydrantów zewnętrznych DN80, DN100, DN150. Pomiary wykonywane za pomocą urządzenia są zgodne z obowiązującymi normami i przepisami prawnymi. W zestawie znajdują się trzy manometry standardowe w klasie 1.6. Badania hydrantów przeprowadzane są przy pomocy wzorcowanych dysz pomiarowych. Technika pomiaru urządzeniem HYDRO-TEST-Z oparta jest na metodzie zwężkowej, w której stosowane są trzy rodzaje zwężek: kryzy, dysze i dysze Venturiego. Metoda ta jest szeroko wykorzystywana w praktyce laboratoryjnej i przemysłowej.
Operating parameters:
pressure range 0 ÷ 1.6 MPa;
temperature range of set operation +1°C ÷ +50°C ;
fire fittings (connectors, caps, switches, lids) in accordance with PN, CNBOP approved.