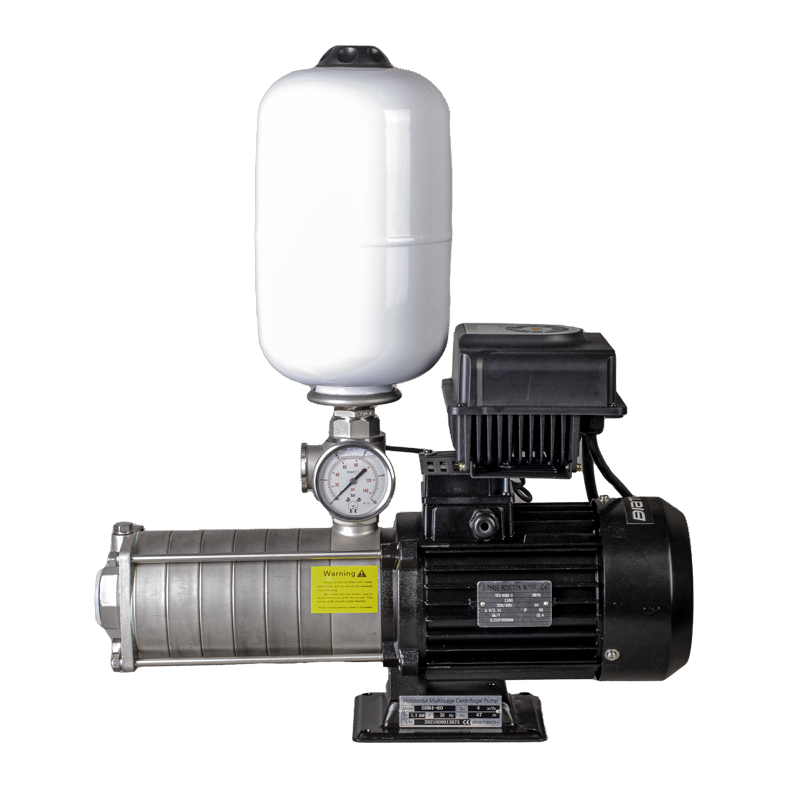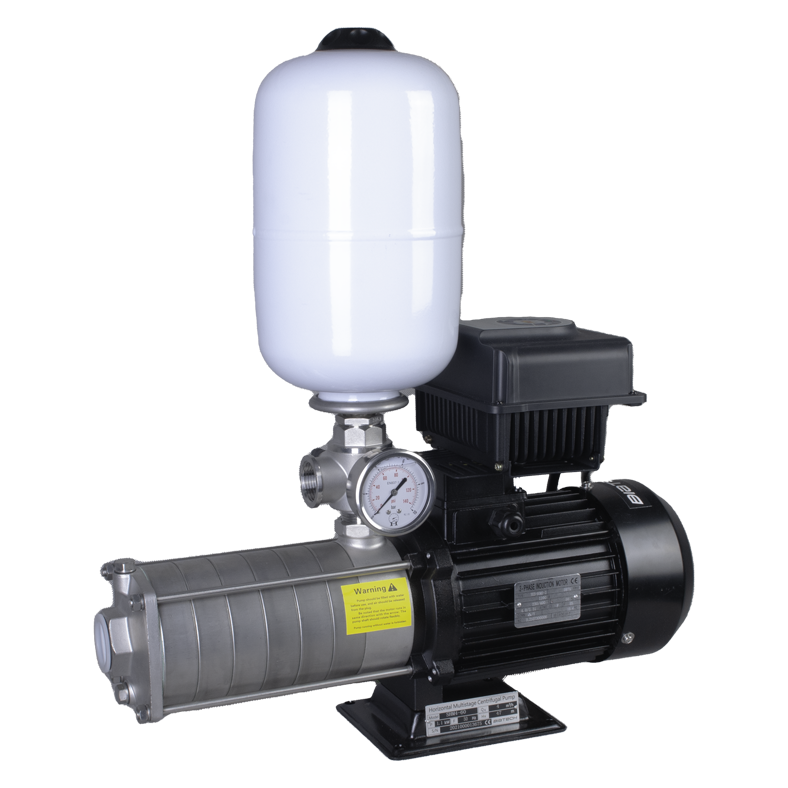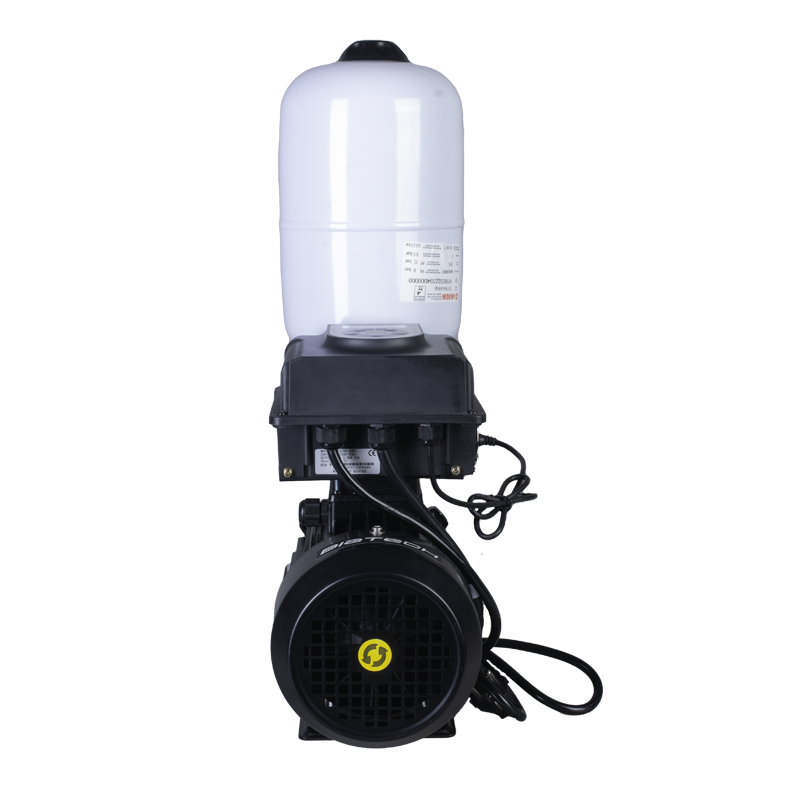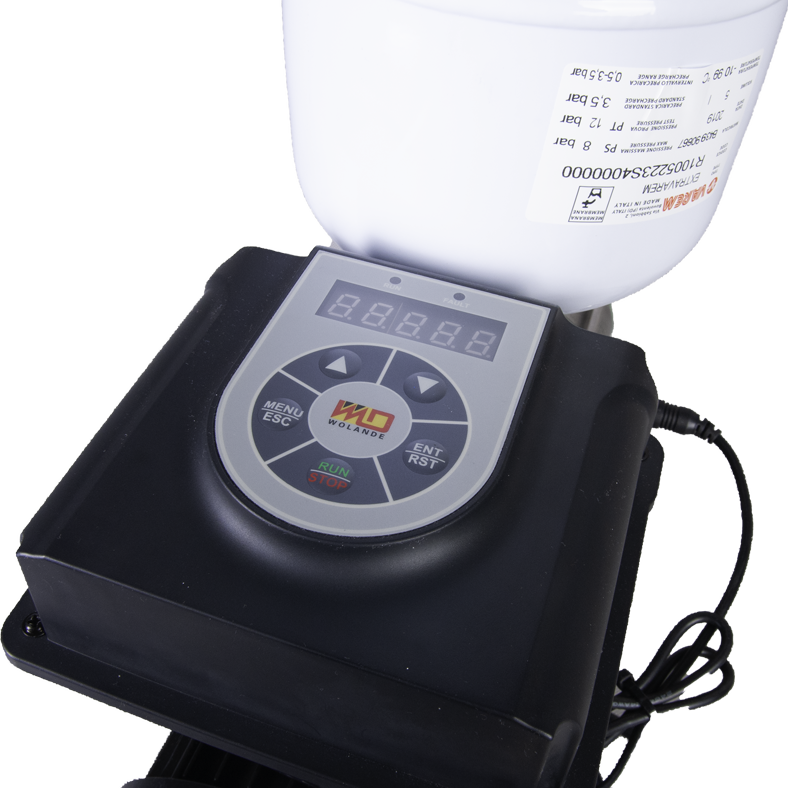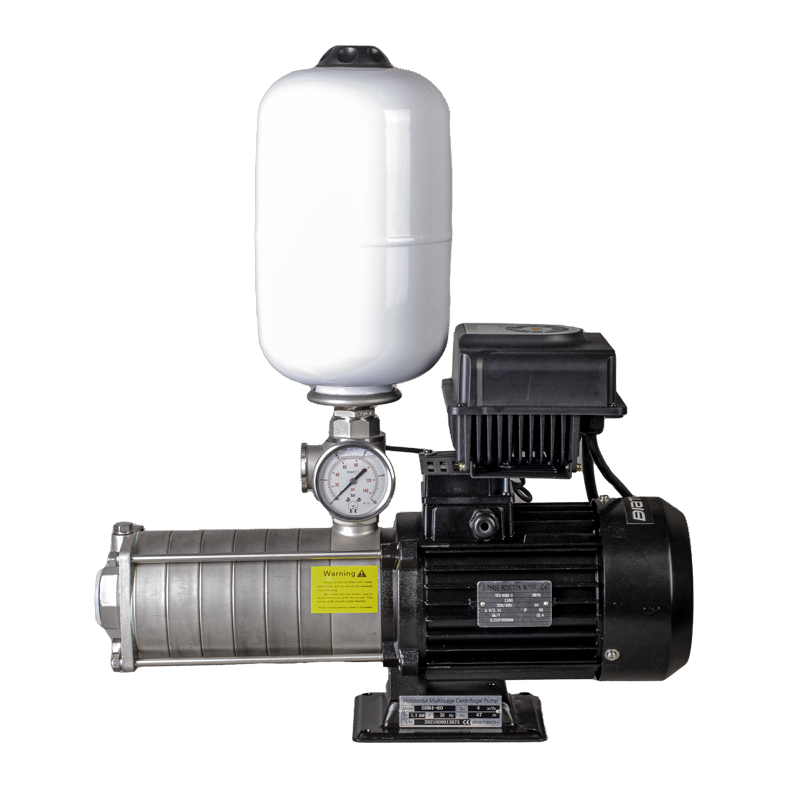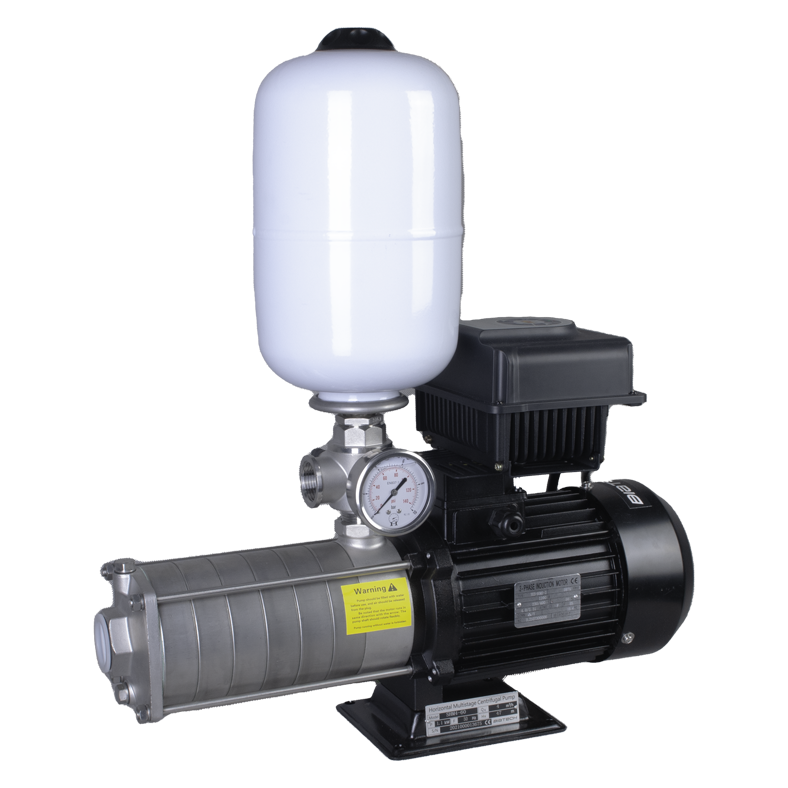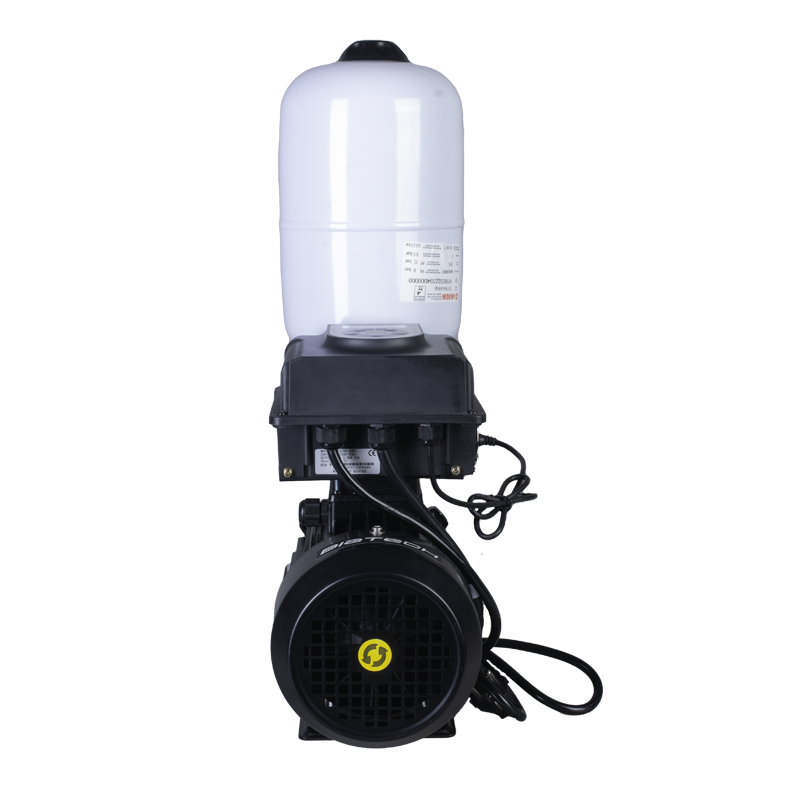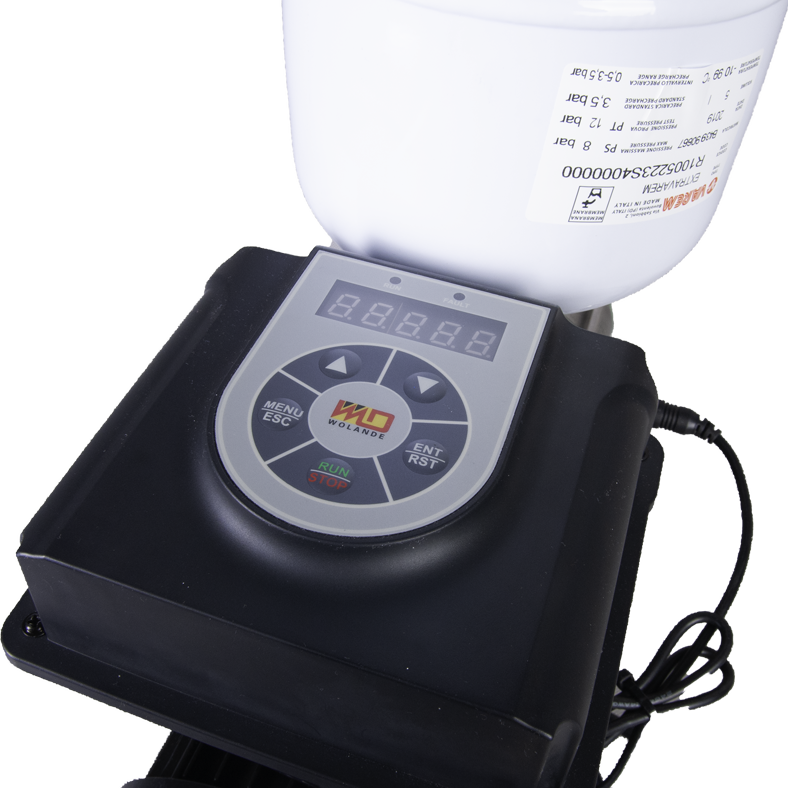 MINI HYDROFORNIA KAJA SHM4-60
Inteligentna mini hydrofornia KAJA VFD SHM 4-60 to zestaw hydroforowy wyposażony w  poziomą, wielostopniową, elektryczną pompę odśrodkową z otworem ssawnym z gwintem osiowym i otworem tłocznym z gwintem radialnym, oraz to co wyróżnia nasz produkt od konkurencji to inteligentny falownik sterujący pracą zestawu.
Konstrukcja
Inteligentny falownik jest zintegrowanym systemem utrzymującym stałe ciśnienie przy zmiennym zapotrzebowaniu na wodę w instalacji, oraz dodatkowo dzięki dopasowaniu prędkości obrotowej silnika pompy do zmiennych warunków pracy instalacji pozwala w znacznym stopni ograniczyć zużycie energii elektrycznej.
Innowacyjny system hydrauliczny o wysokiej sprawności jest podłączany do nowej generacji silnika z uszczelnieniem mechanicznym.
Zastosowanie
Pompa przystosowana jest do czystej wody bez zanieczyszczeń stałych lub powodujących ścieranie wewnętrznych części urządzenia. We wszystkich modelach KAJA VFD została zastosowana stal nierdzewna dopuszczona do stosowania w instalacjach wody pitnej.
Specyfikacja techniczna zestawu
Pompa:
• Wydajność max (l/min): 66
• Wydajność max (m3/h):4m³/h
• Wysokość podnoszenia (m):47
• Moc silnika (W):1100
• Moc silnika (kW):1,1
• Zasilanie (V):230
• Rozmiar króćców(cale):1 1/4"x1"

Zbiornik:
• Zbiornik przeponowy: 5L
• Rodzaj zbiornika: przeponowy
• Orientacja zbiornika: pionowa
• Ciśnienie max (Bar):8
• Manometr glicerynowy średnica: 63mm, kl; 1,6
• Zakres ciśnienia:0-10bar
• Obudowa: stal nierdzewna

Falownik:
• Napięcie wejściowe: 1*230V
• Napięcie wyjściowe: 3*230V
• Czujnik ciśnienia: 20V, 4-20mA
• Zakres nastawy ciśnienia: 0,5 – 9 bar
• Częstotliwość prądu na wejściu: 50/60 Hz
• Częstotliwość prądu na wyjściu: 20-50 Hz
• Wymiary: 146x166x109,8
• Moc: 2,2 kW
• Maksymalny prąd znamionowy: 10 A
• Zabezpieczenie pompy przed suchobiegiem: Tak
• Wyświetlacz: Cyfrowy
• Autoreset: Tak
• Przetwornik ciśnienia w zestawie: Tak (10 lub 16 bar)
• Kabel zasilający z wtyczką: Tak (w przypadku 230V)
• Kabel do pompy: Tak