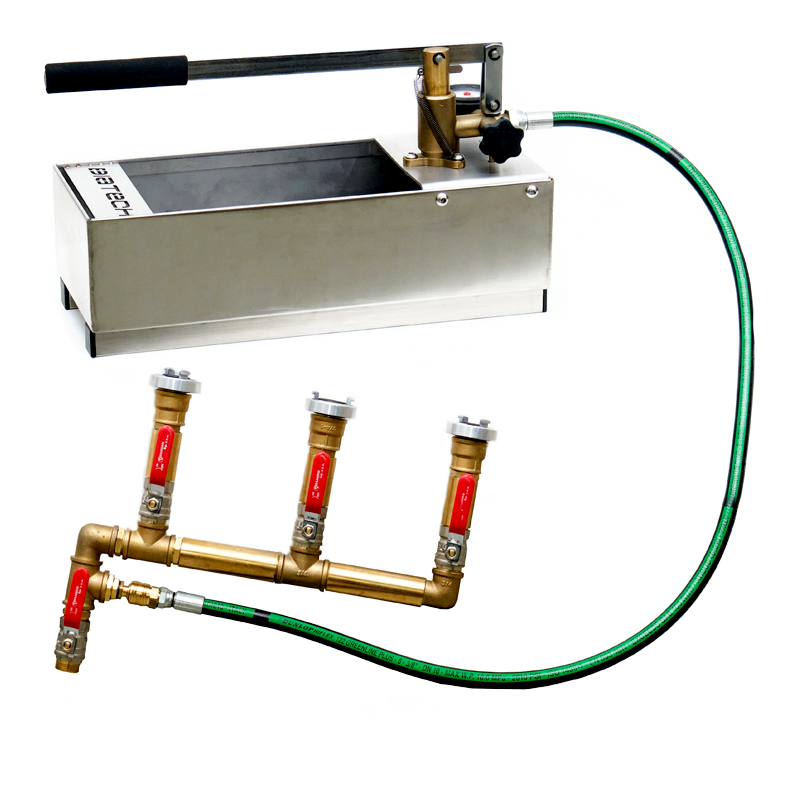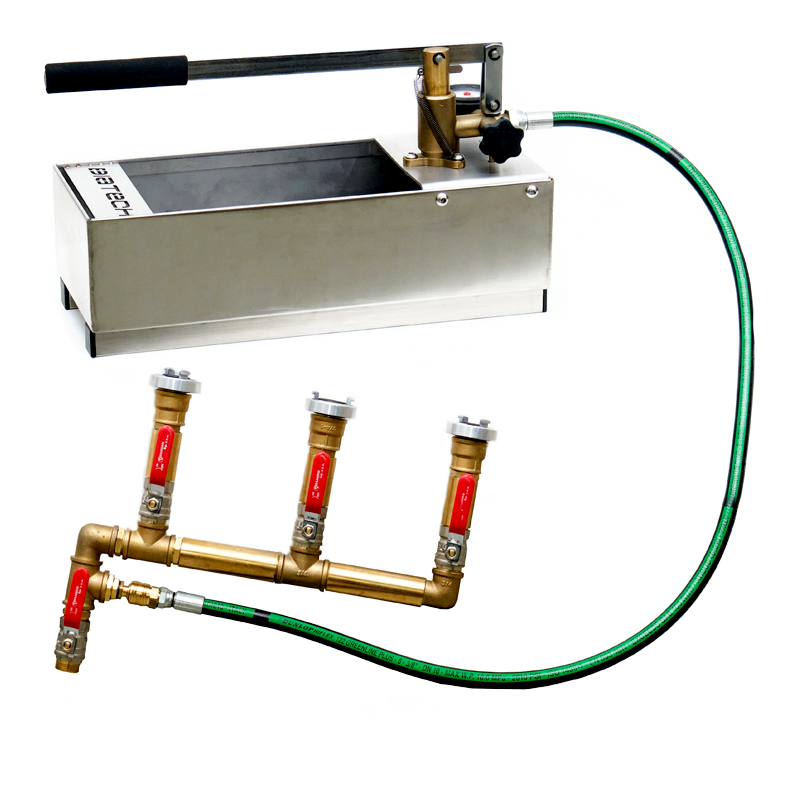 Urządzenia do serwisu węży
Przenośna pompa ręczna PPR-2
Przenośna pompa ręczna PPR-2
Próby ciśnieniowe węży hydrantowych
Węże stanowiące wyposażenie hydrantów wewnętrznych powinny być raz na 5 lat poddawane próbie ciśnieniowej na maksymalne ciśnienie robocze, zgodnie z Polską Normą dotyczącą konserwacji hydrantów wewnętrznych. Szczegółowy zakres przeglądu dostosowany jest do Polskiej Normy PN-EN 671- 3:2009
Wykonanie przeglądu węża jest potwierdzane:
protokółem z przeprowadzonych czynności;
etykietą kontrolną(plombą) na wężu;
Przenośna pompa ręczna służy do wykonywania okresowych prób ciśnieniowych węży hydrantowych, pozwalających ocenić wydajność hydrantów.
Dlaczego PPR-2 to dobry wybór?
Węże hydrantowe co 5 lat powinny być poddane próbie na maksymalne ciśnienie robocze instalacji. Co to oznacza w praktyce? Zabieg wykonywany z pomocą pompy do prób ciśnieniowych to obowiązek narzucony przez regulacje prawne – skoro więc każda firma oraz instytucja używająca sprzętu hydraulicznego jest do tego zobligowana warto zaopatrzyć się w profesjonalny sprzęt. PPR -2 rzetelnie i sprawnie ilustruje wydajność hydrantów.